Hey guys Just completed my latest gun. I would appriciate any advice, opinions, segestions etc.
Background:
I wanted to build a CQB gun that is both esthetically pleaseing yet practical. The theme i was going for is loosely PMC (ie. Blackwater) with some reffrence to Noveske's Leonidas project gun. The gun itself is a TM with a bunch of internal upgrades, it had a longer barrel and an M203 launcher on it but I bought a Madbull Noveske KX3 and decided to build a gun around it hence the shorther barrel. For a handguard I was considering a CASV or a RAS but decided to go with the RIS just cuz i had one at the ready. I painted the stock, RIS panels and Vert Grip a tan(ish) color and splashed it with some brown just to make it more "Iraq" ready. Overall i'm happy with it but it does seem a bit cliche, so i thought i'd get your guy's opinions. Thanks for your input.

What do you guys think?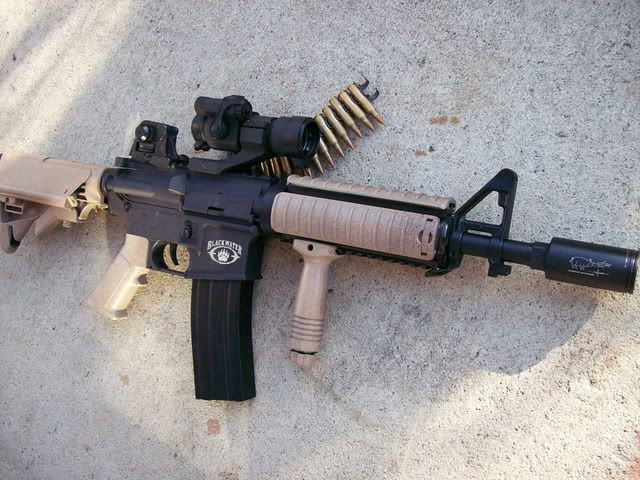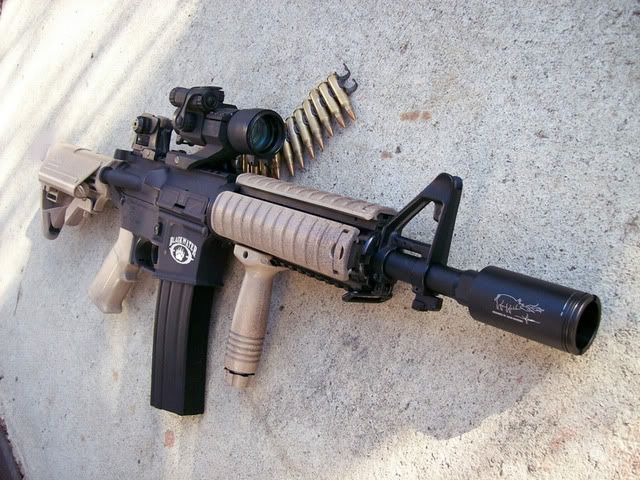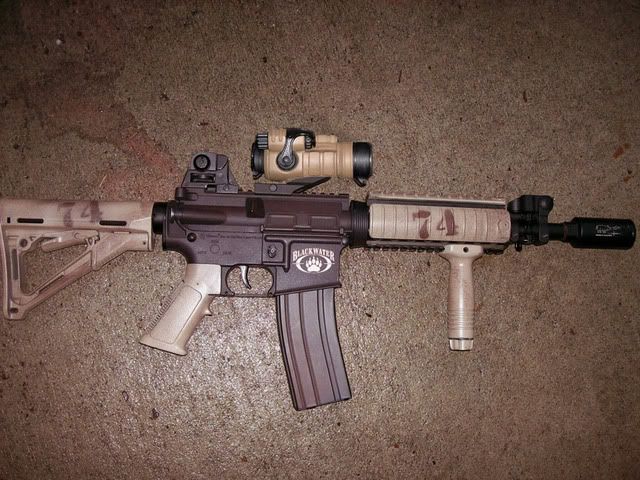 Afetermarket furniture:
- Madbull Noveske Kx3 Sound amplifier
-TM RIS handguard and rail covers
- TM vert Grip
- Aimpoint w/ cantilever mount
- LMT BUIS
- CAA Stock Saddle
- ARM flip-up front sight
- Magpul CRT Stock
- Bushmaster/Blackwater Metal body
-Aimpoint Rubber Armor