Oh wow, that PTW is quite well-done. Can't say I like the camo scheme too much, but it's quite well done, and that's what counts.
Anyways, I'm not sure if this counts (only the grips are painted), but here's my latest acquisition-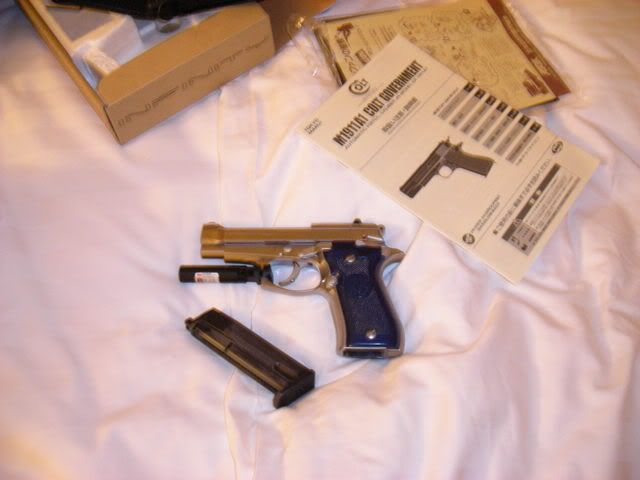 WA M84 Cheetah, with deep blue grips- with sparkles embedded in them.
Seriously- turn the weapon at an angle and the grips GLISTEN. This picture doesn't show it very well, but it's no joke.
Fuck yeah.