any face protection will fog you to death except mesh.
mesh for success, mesh is fresh.
mesh lower are easy to tie to tac goggles and they're deformable, and concave to fit properly on the gun's stock.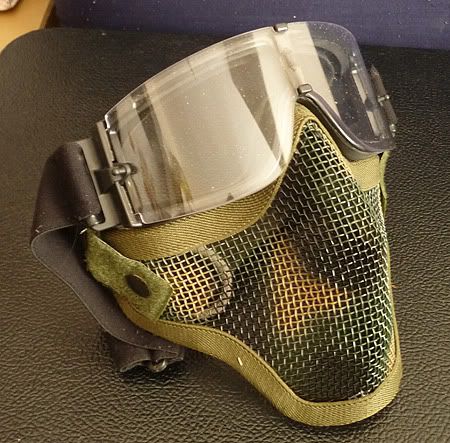 and you can still wear a shemag on top of it if you want.