Less talk; more pics.
Here's my CQB baby: (pics taken on a Sony Ericsson; not great, but not bad)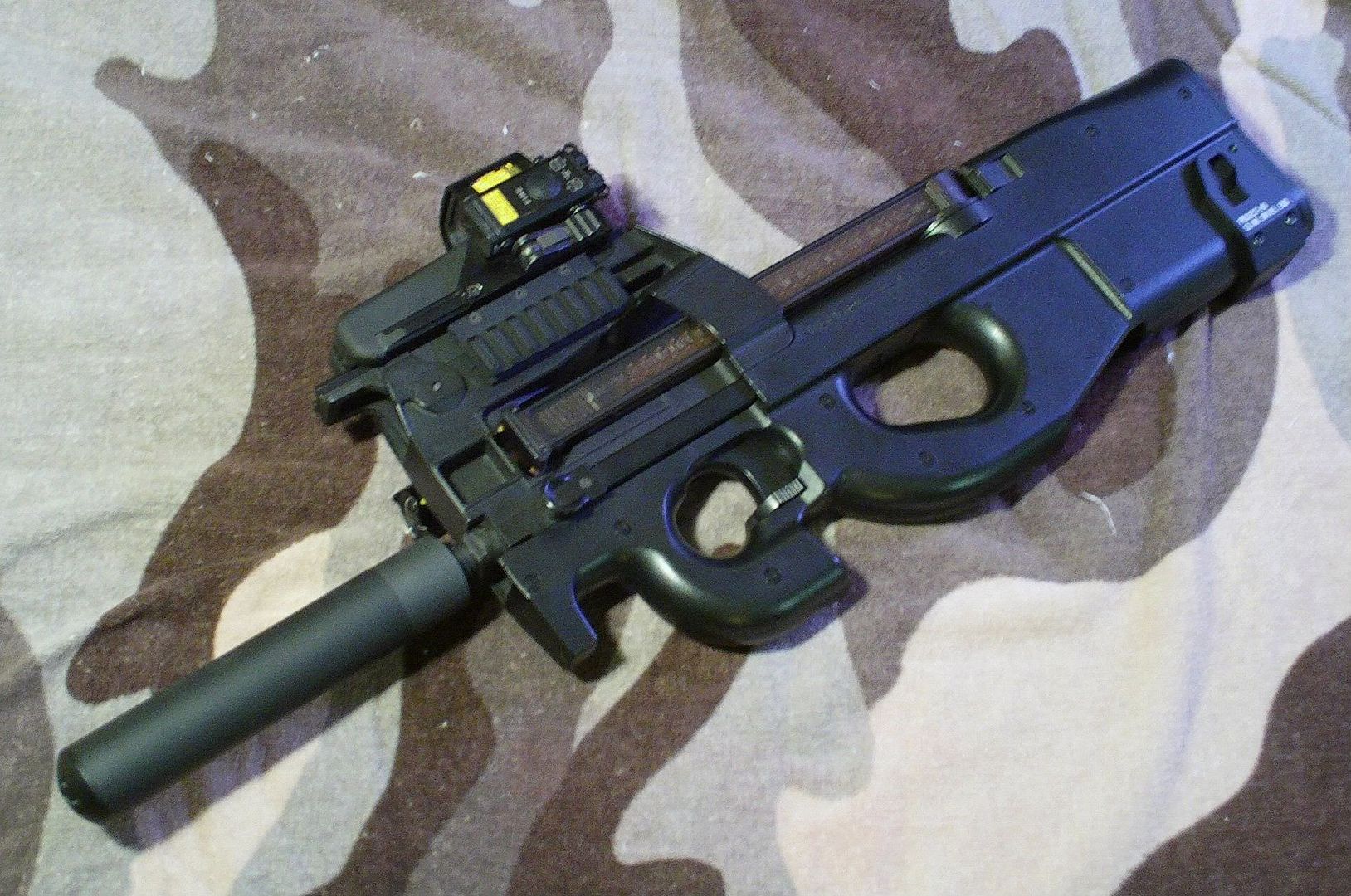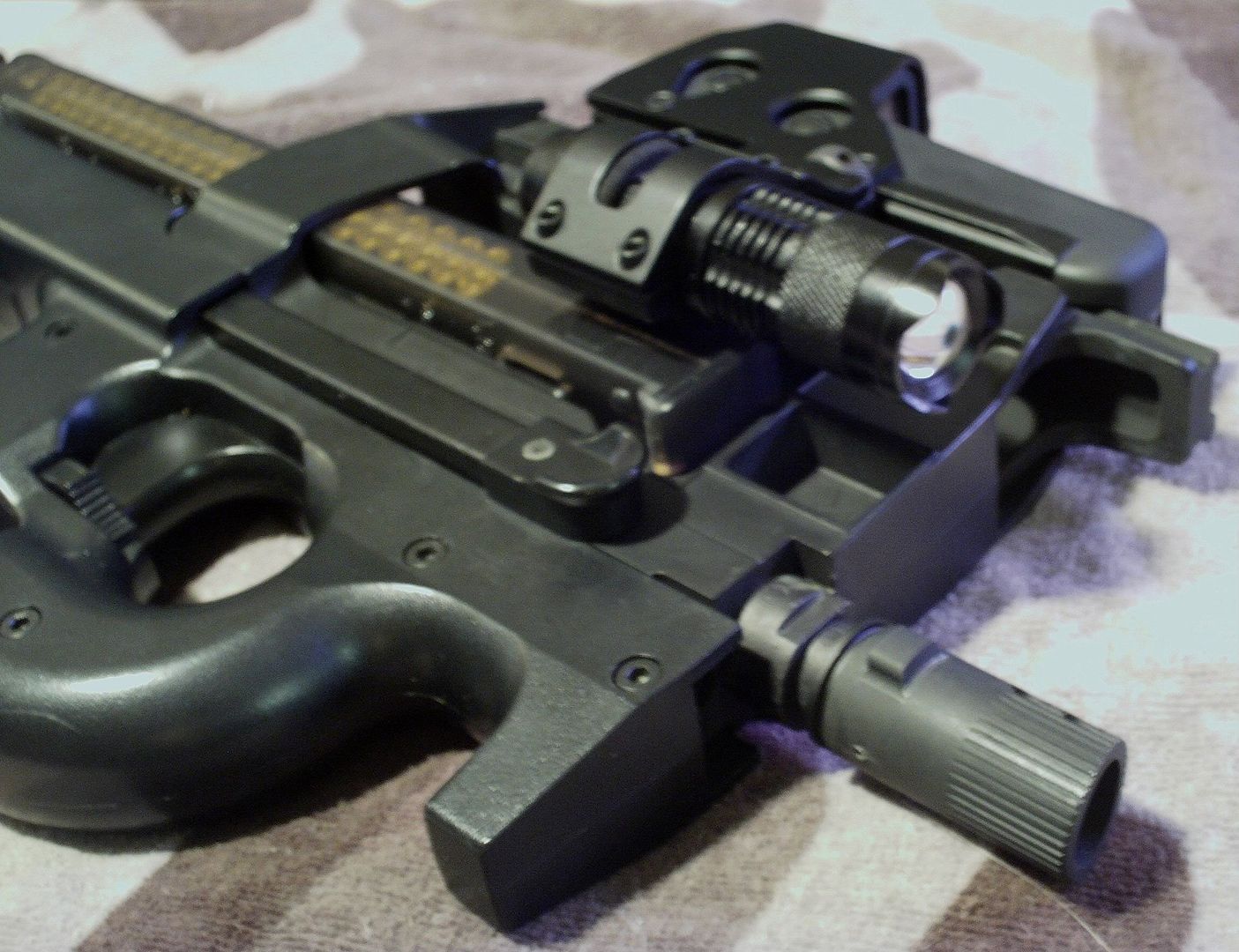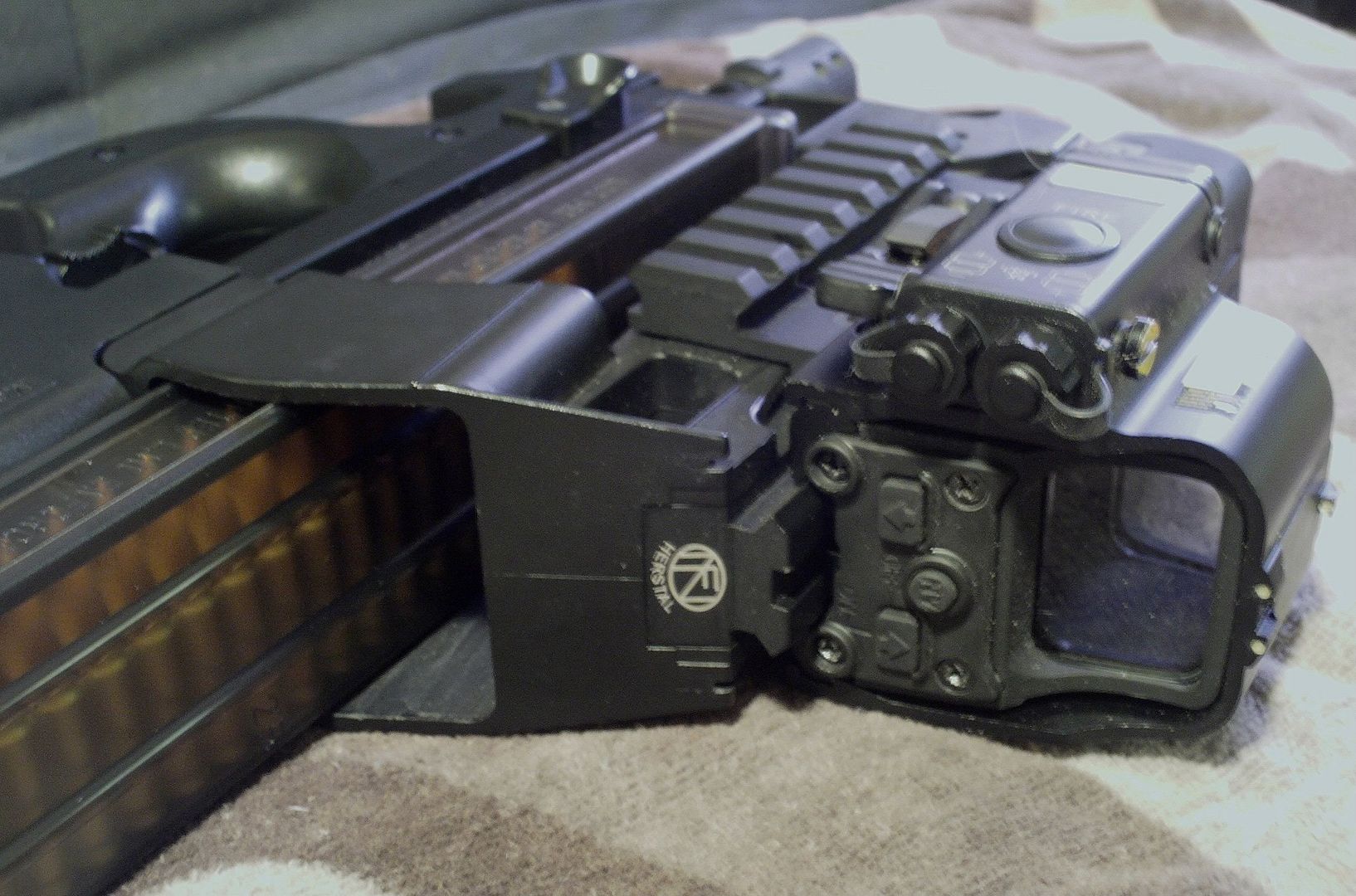 Gotta have the 5.7mm markings: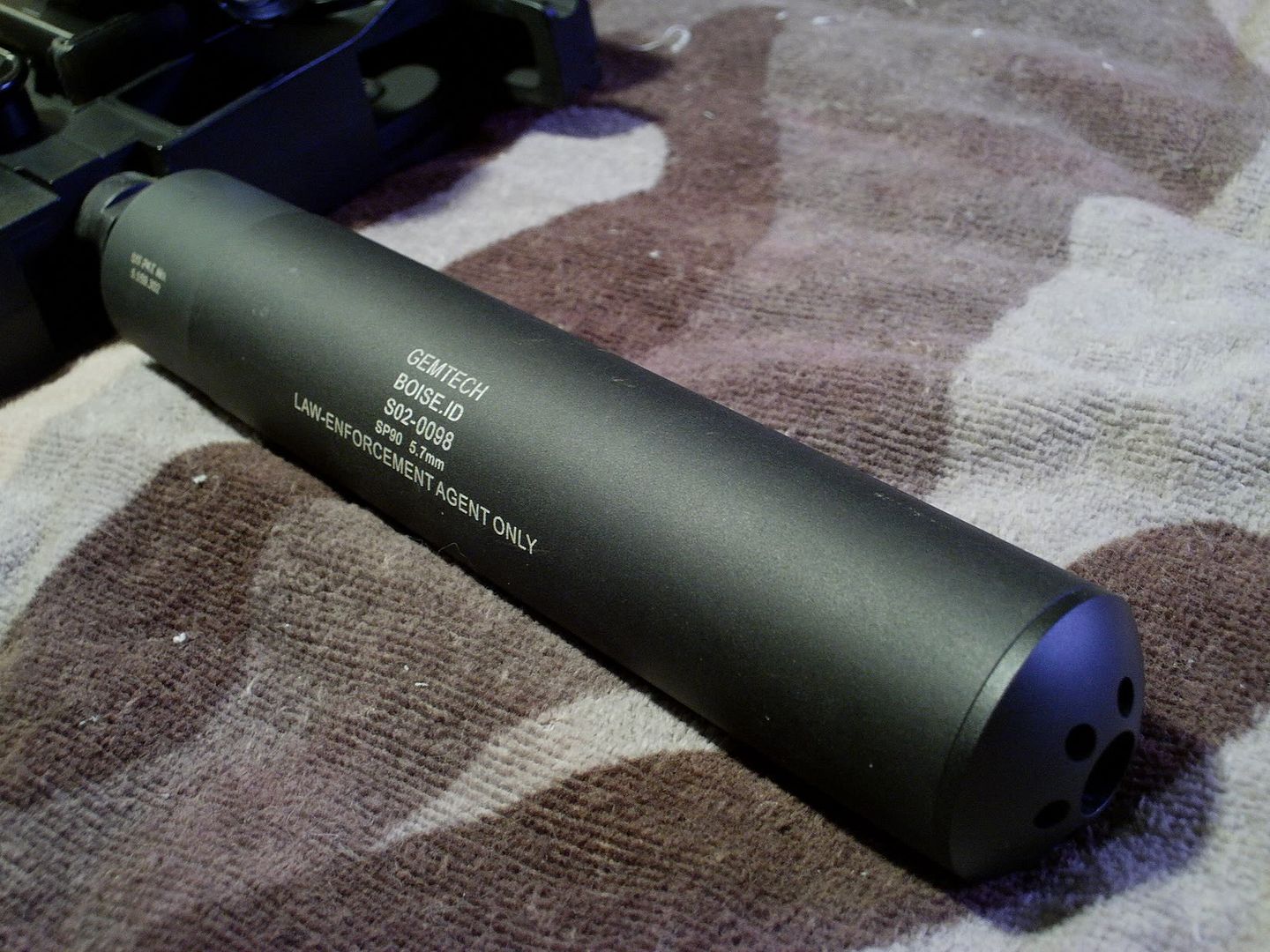 Solved my sling woes with this: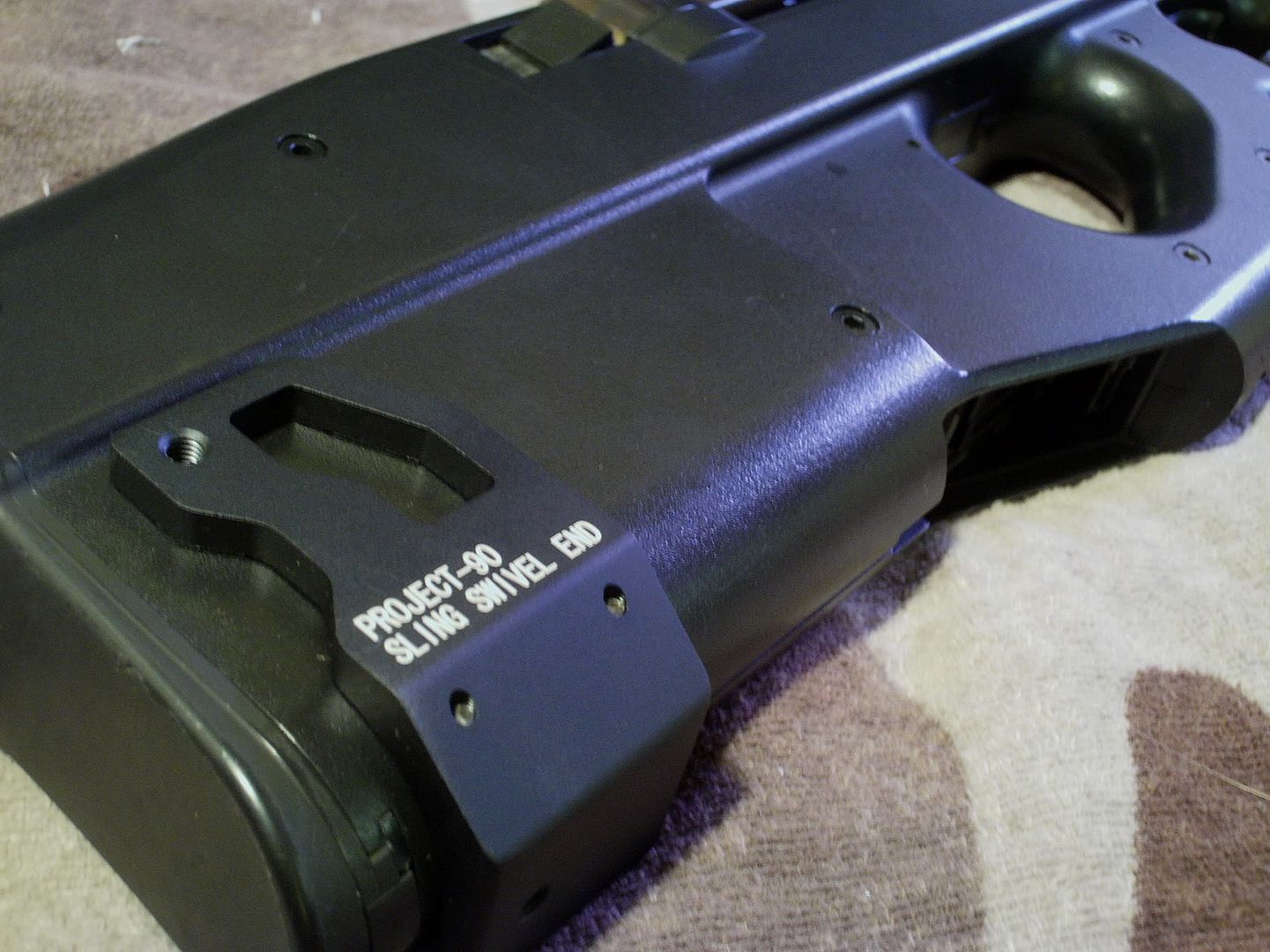 TM P90 RDS with DTP triple-rail thingy, clone 552 with EOLAD; DTP GemTech QR P90 suppressor, Laylax sling mount. Taclight is a cheap, insanely bright CREE LED thing from DealExtreme, shimmed to fit a 30mm offset mount.
Internals, you ask? Bone-stock since 2004.

280FPS is plenty for CQB. Switched to Dean's-type plug, but still use a 8.4V NiMH. Had my first-ever gearbox problem last Sept; anti-reversal latch somehow reversed. Replaced with OEM TM parts, shooting fine since. The foam-lined suppressor really muffles the muzzle pop; now I just need to silence the gearbox somehow.