Hmmm.
Well, I bought some toys.
Keeping up with my recent bad habit of buying feminine guns, I got two of the most feminine weapons out there. Well, the Glock26, not so much, but most of the men out there will shit bricks after seeing the second.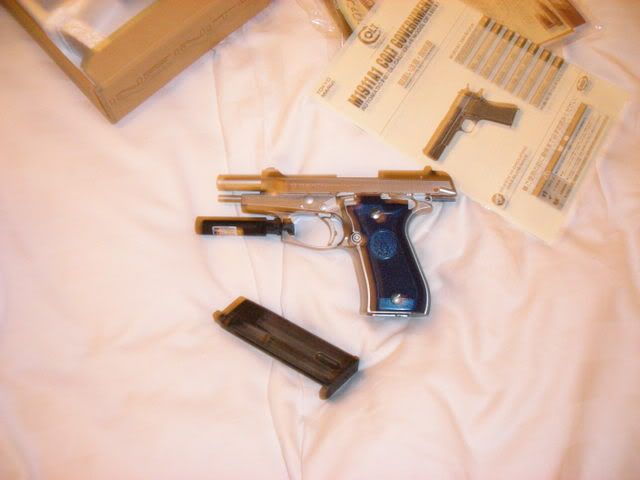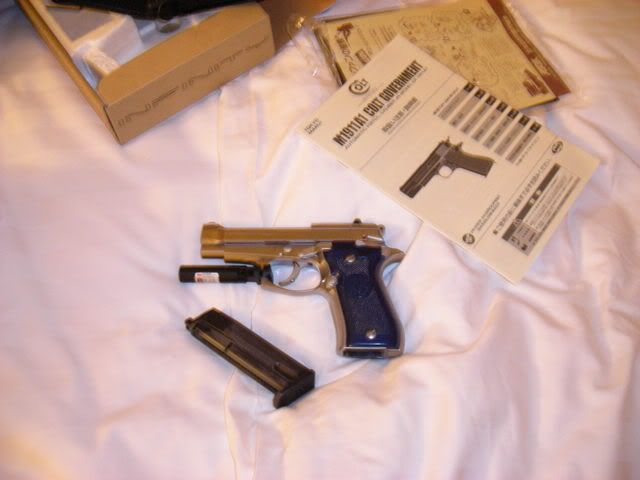 Beretta M84 Cheetah- silver with SPARKLY BLUE GRIPS.
Fuck yeah.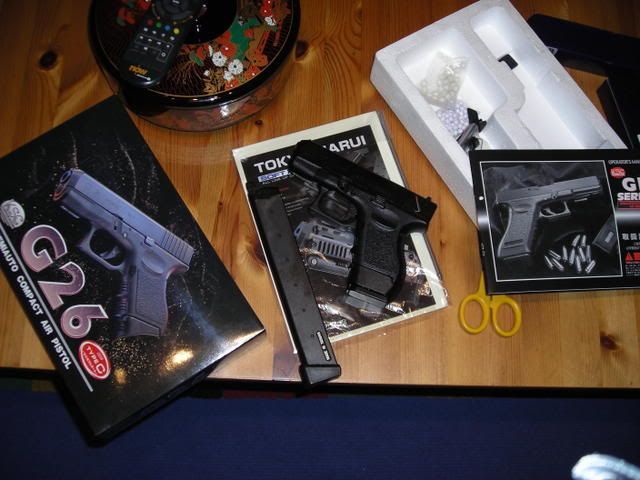 With one normal and one extended mag, for tricky situations- and when you just have to own every motherfucker in the room.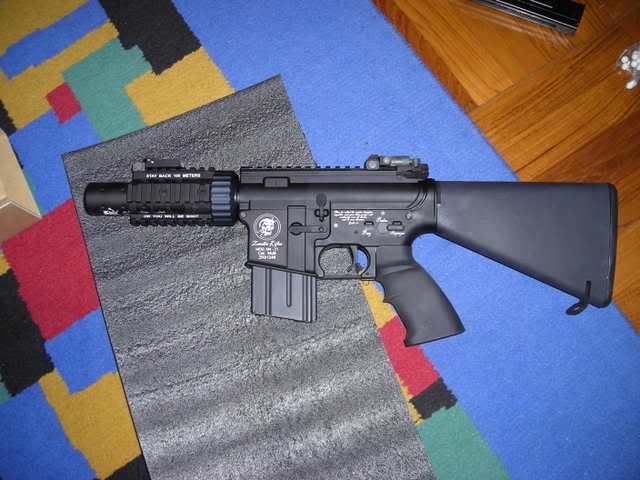 For Flabeo, because I'm a nice guy.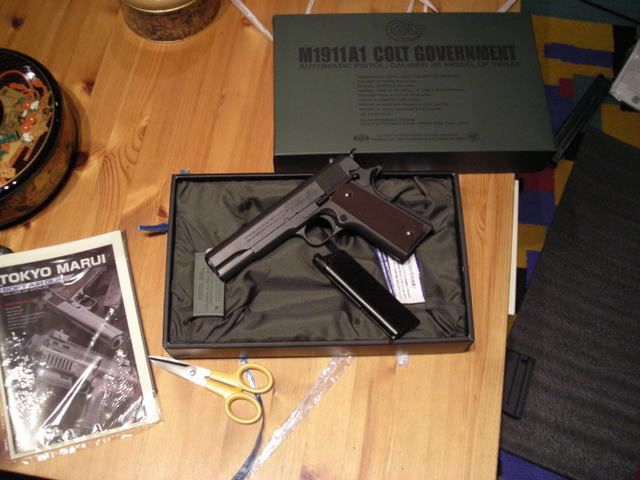 For the supplier, because both he and his WWII guns are :awesome:.