Quote:
Originally Posted by
Murdoch

Oh wow. I love revolvers, they may be a bit naff against AEGs but they're definately nice pieces.
Anyways, speaking of 'naff against AEGs',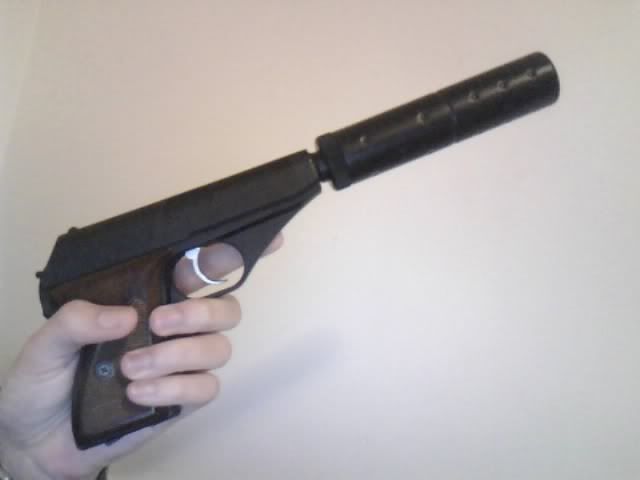 My latest action-movie gun, this time inspired by spy flicks.
HFC HSC, it's a non-blowback that actually performs far better then I expected for the price ($50). It holds its own fairly well, and kept me from being killed when my AUG ran out of battery.
However, that didn't stop the other team from getting the objective, despite standing up, yelling and emptying the pistol in their point-woman's general direction (she was too short and fast for this pistol, luckily enough she was too busy running off with the flag to shoot me).
Still looking for any M93R AEP to pimp out, unfortunately enough the new age-verification system seems to have its flaws as well, it's been several weeks.