Awwww yeah.
Though pointless and inefficient as hell, I finally submitted to the insatiable want to dual-gun with fancy chrome pistols.
I'm too much of an Equilibrium fan to pass up.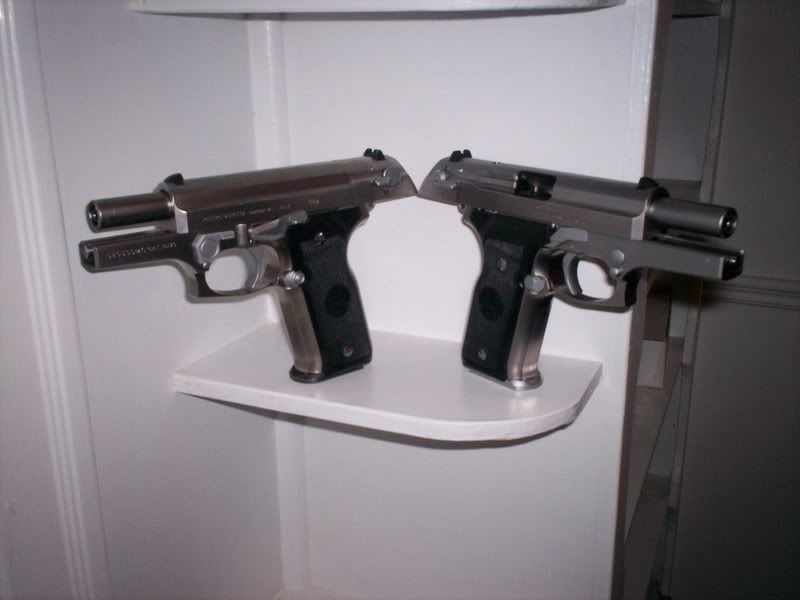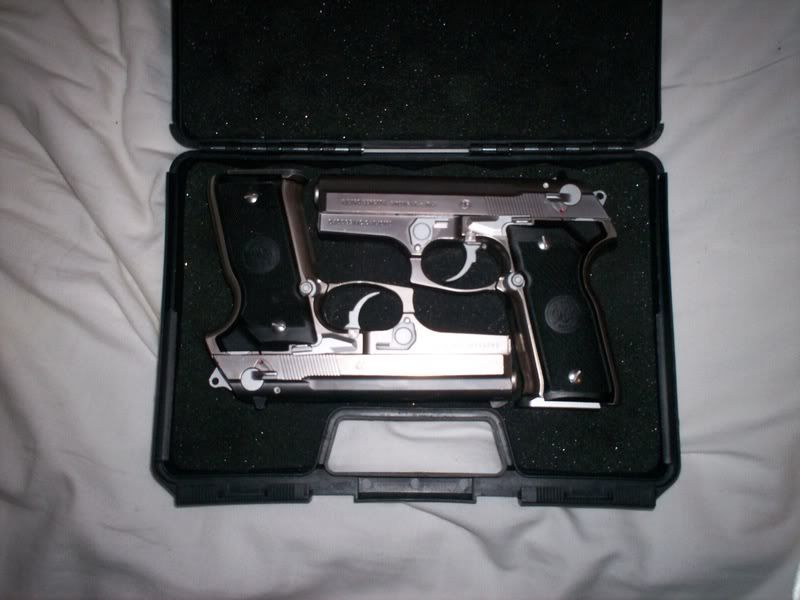 Don't mind the getup, just got back from something formal.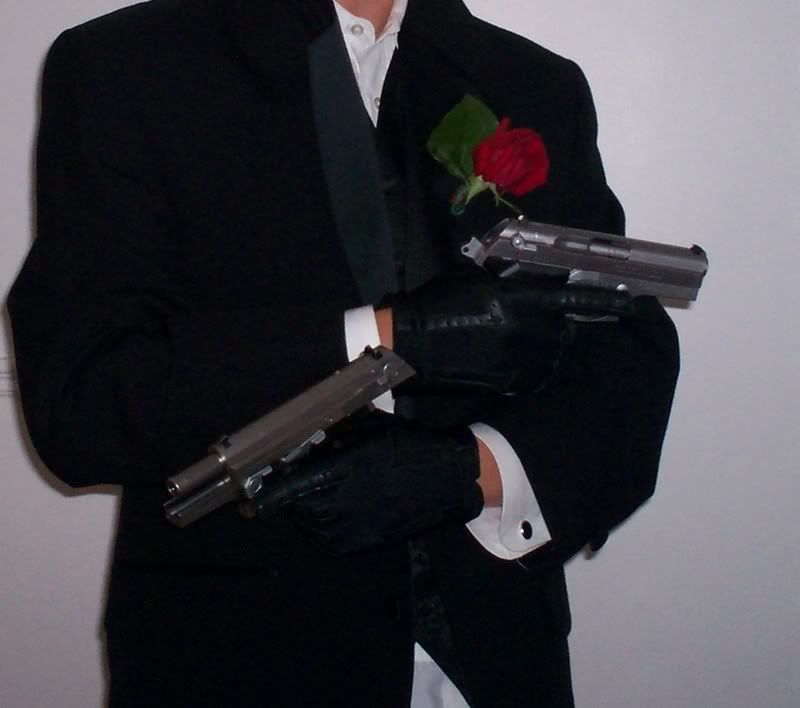 Guns-
dual Western Arms Beretta Cougars, one of which is outfitted with a flow-restrictor and a homemade hammer spring upgrade. The other shall have both fitted shortly, soon as I can find the appropriate allen key.