Heh, was just playing around and strapped some to the scope of my APS that I am starting to work on a ghillie for ((gotta use up the scraps)).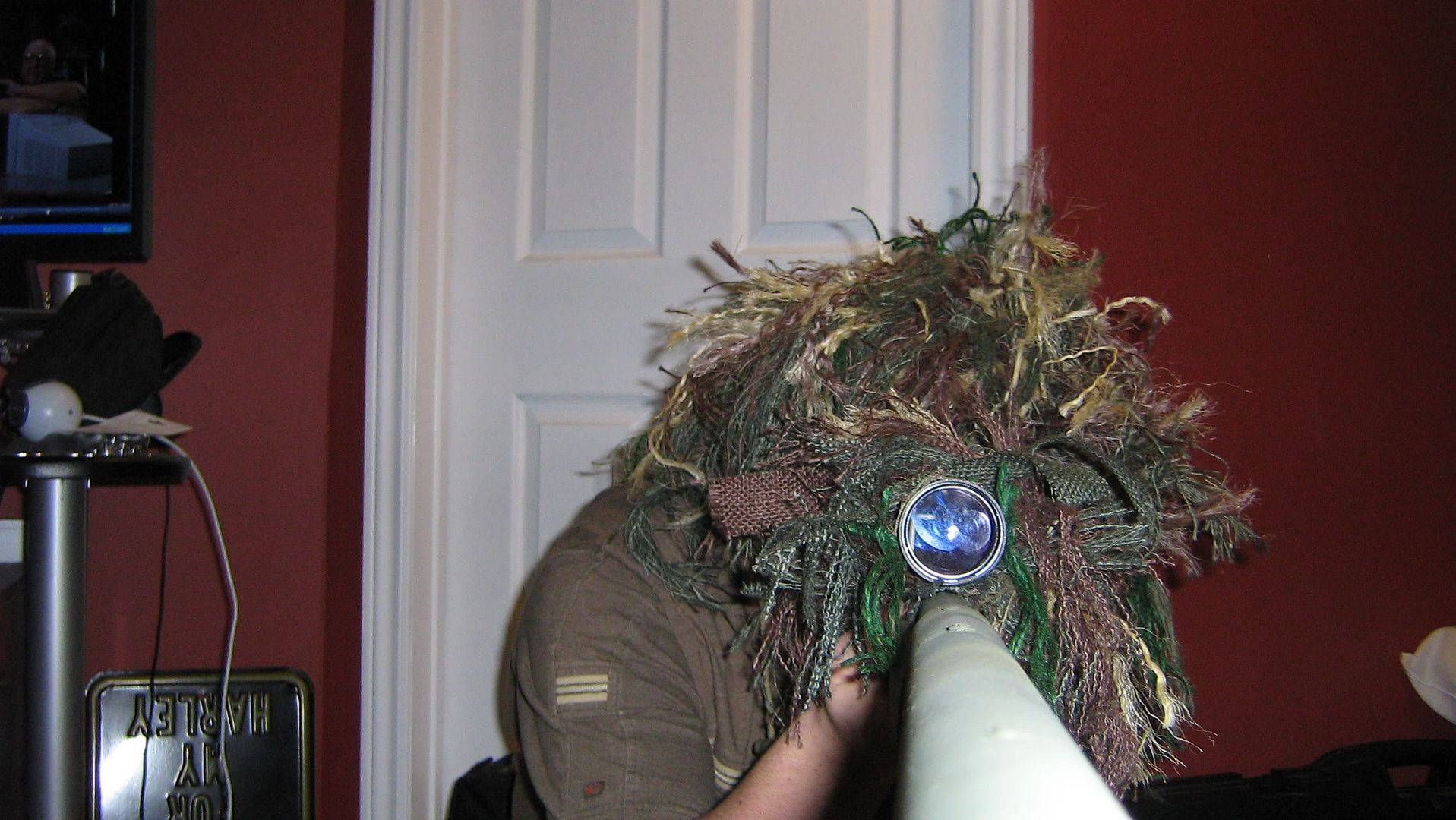 The funny thing is, if you zoom in on the lens, the way the light reflected off of it, it kinda makes a lil baby alien image or something.
EDIT: heh heh, Just noticed that you can seen a bit of a shot from "Poolhall Junkies", good movie, but thats off topic. Stalker, no comments about old bald men on my screen . . .
__________________
_________________________________
"The hydrogen economy car from the people who brought you the '
Hindenburg
'" - Glen Foster
Condoms do not guarantee safe sex any more. A friend of mine wore one and was shot by the woman's husband!