Great collection man! I have to take photo's of my collection too at some point!
The latest addition to the collection.
A Star AW 338 gas Sniper Rifle.
I tried 3 times in the past to acquire this gun but now I found one here locally, its barely used but has some missing bits.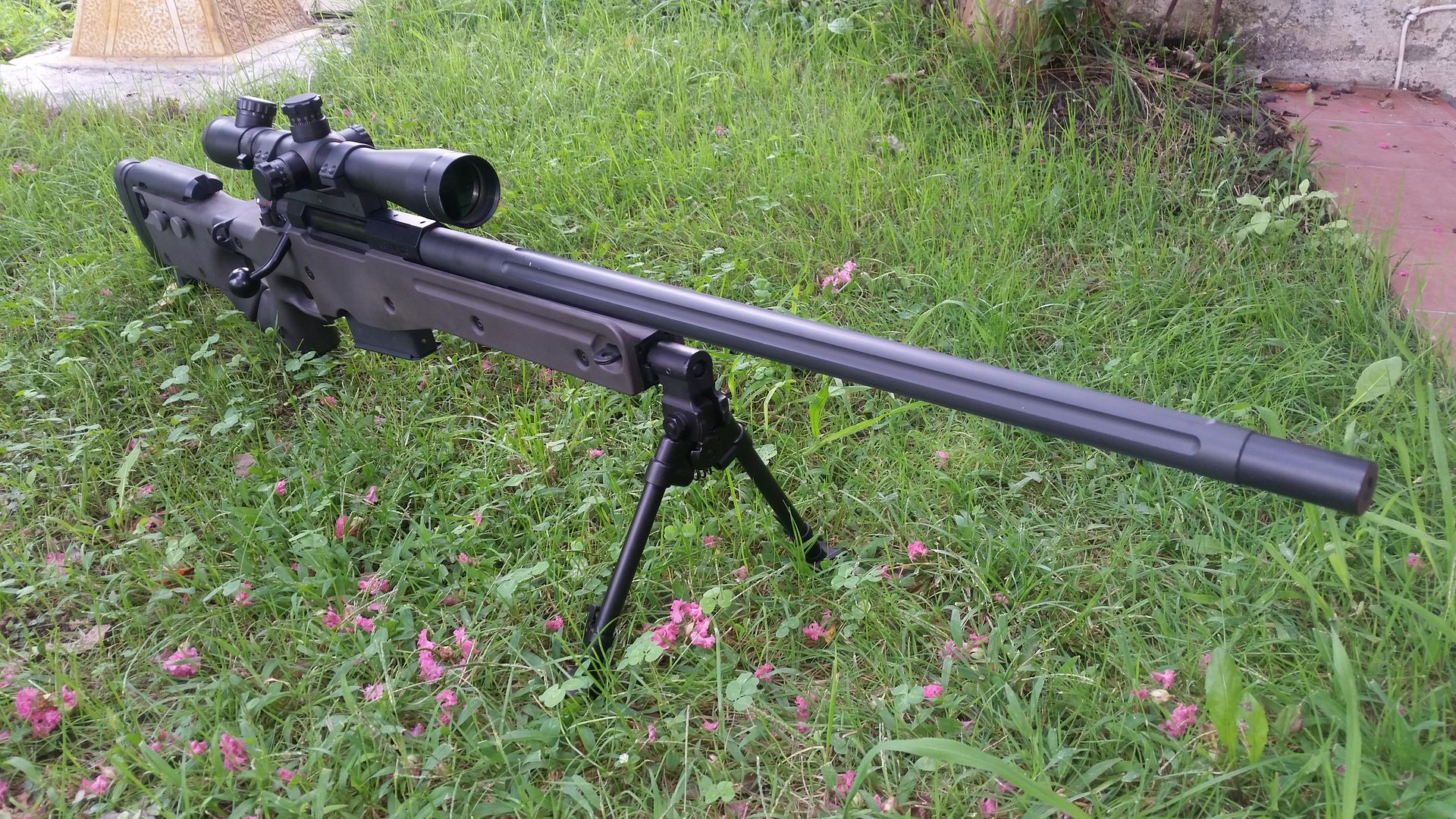 I have a feeling it shoots better than the DSR-1.. I will work on it the following days and see how it goes.
For now I have no plans to convert it to HPA but will see.
Now I will try to do a flat hop mod and replace the barrel.
This will be tested in the next game.
Wolf