Quote:
Originally Posted by
ThunderCactus

The KJ M4 is an M4A1 that uses thermold mags, it's not a C8
That is correct, it's pretty much ALL wrong. Besides, we don't use Thermold mags anymore.
Also, Dark Angel, we've been overthis, yours don't count as C7's or C8s, you went too far with the "Artistic" license :P
EDIT: A picture of my baby, Lysiane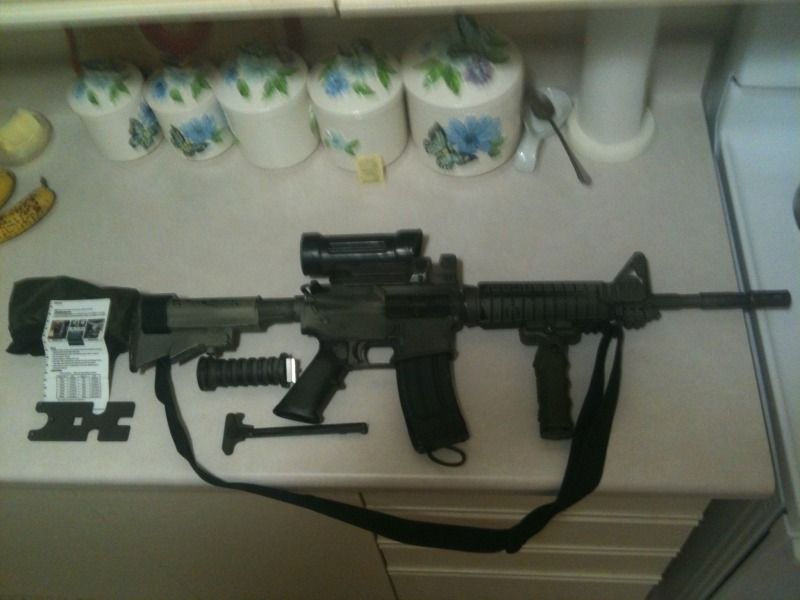 She started life as a WE M4A1. She now consists of:
Real buttstock and buffer tube (Old C8 stock, metal not plastic)
Real Pistol grip
Real handguards
Real front grip and rail
Real Diemaco Back up Iron Sight
Real Triad marked with Diemaco D
Real Elcan with trouble shooting card and cover
Real charging handl;e (Both, the C7 and C7A2 handles)
Real C9 Grip modified for rifle use
Real sling (Easy as shit to get)
CF Armourer's wrench thing.
All I need now is a blank lower