Since I don't have any fund to get those SAI kit, only can enjoy your builds in this thread. So jealous. Then Action Air Canada the steel shoot event bring me back alive, using these stock Glock 17 & 19, tune them into race guns conditions. Not the best, but works better.
Remove rear sight, added home made handle, tapped two hole to mount a RDS on it, functional is good.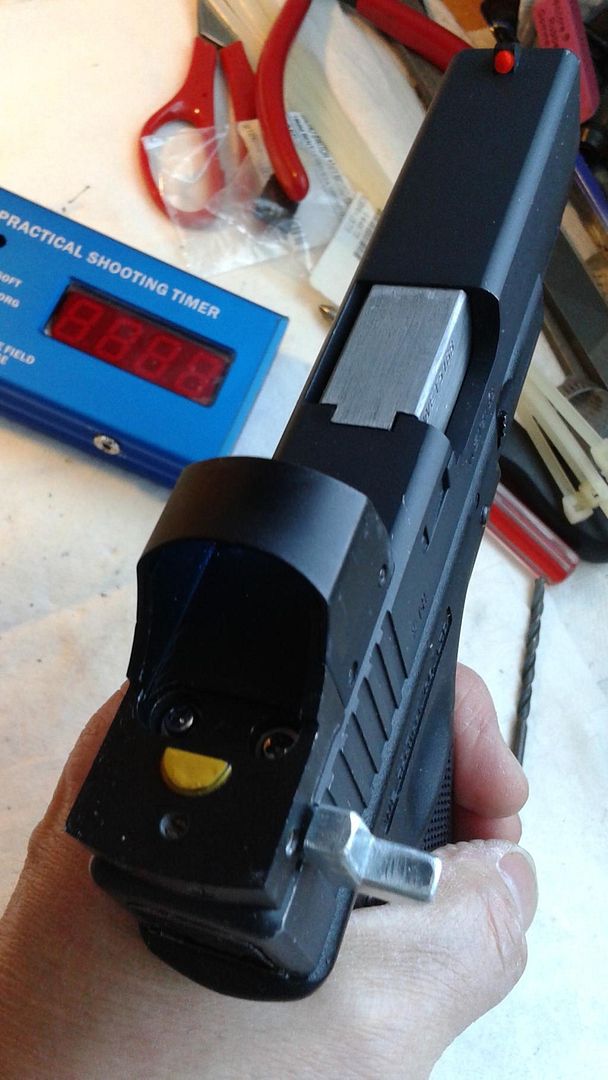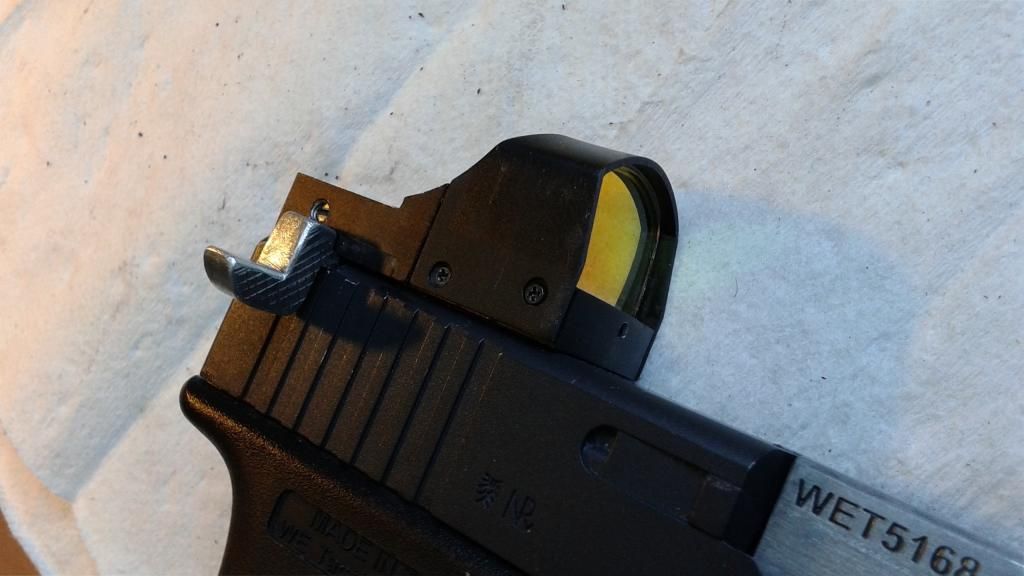 Modified trigger parts, inserted a small screw in trigger, cut short the saftey block, adjust and shorten the trigger traveling distance. Also shorten the sear and hammer contact, to reduce the hammer response time. It's good tho!