Ok, a few weeks back a couple of us Albertan 'Namsofters got a chance to play together for pretty much the first time. You'll recognize BoomHower, the skinny dude with the thompson is Kris (not sure if he's ever taken my advice yet and signed up on here or not) and myself. The photos were shot after my club's Season Ender game and I think out kits went over well with the 'unwashed masses". Booms and myself are going for '67ish LRRP kits while Kris usually rocks as an earlier adviser, but wished too fit in with tigers this time around. Now, we know our kits aren't 100% but we're working on 'em so constructive criticism is welcome. Photos by David (CanadianPsycho)
Anyways, enough blabbin', here's the photos.
Looking for a suitable LZ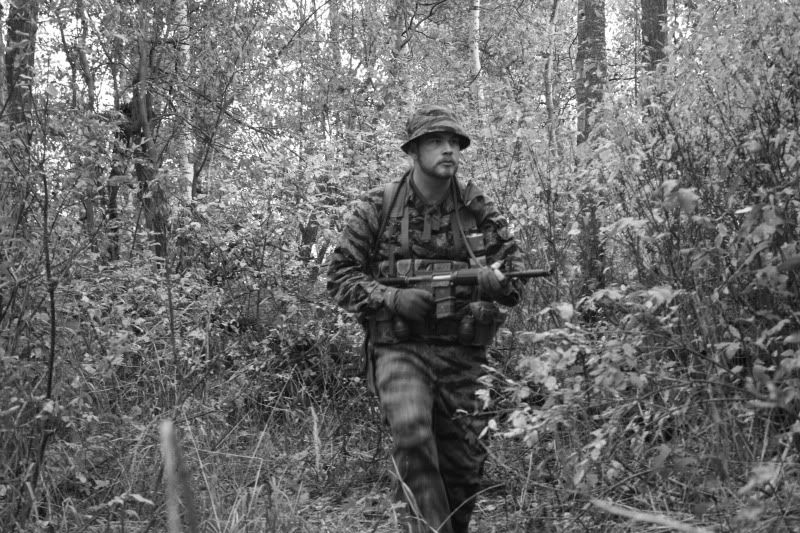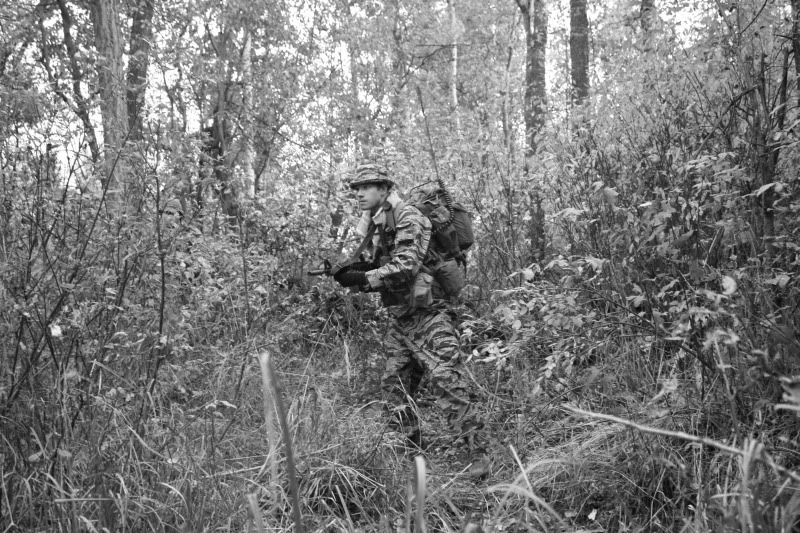 LZ located, time to get out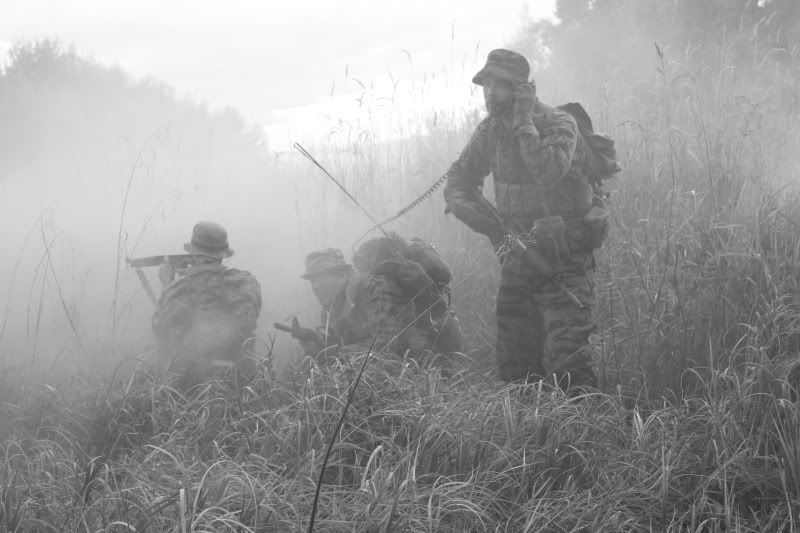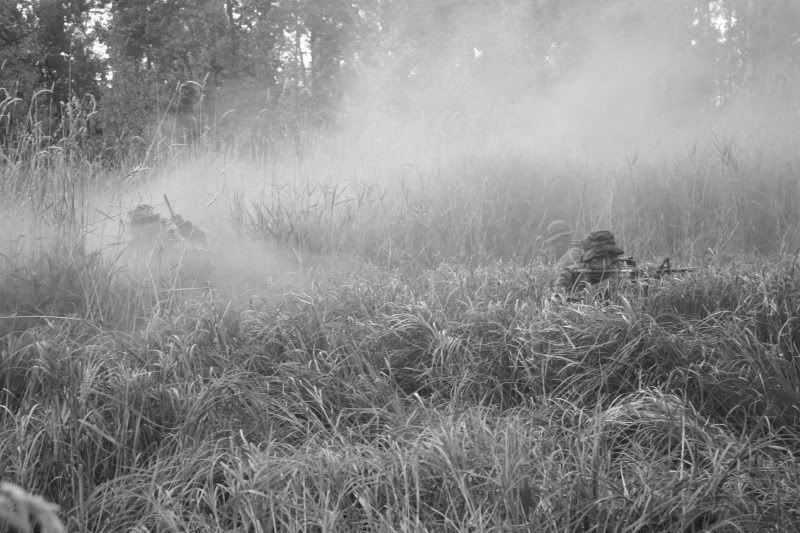 Back at the FOB, calling in what we'd found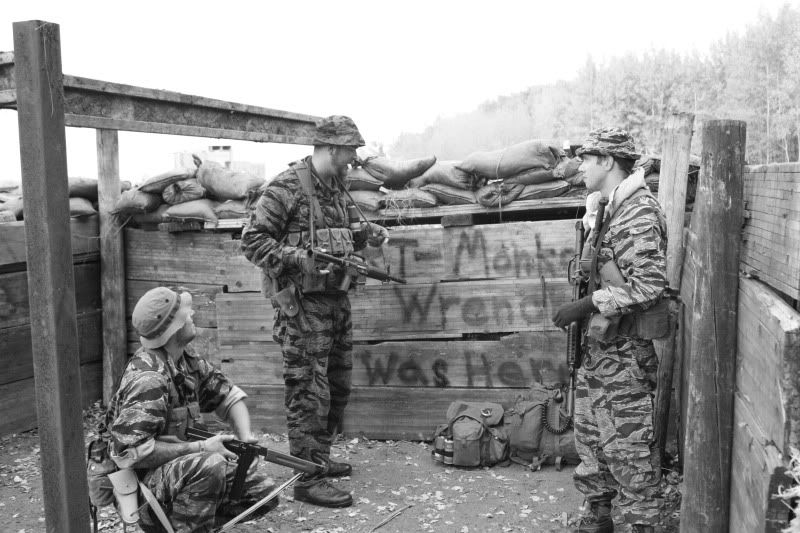 All in all, a good day!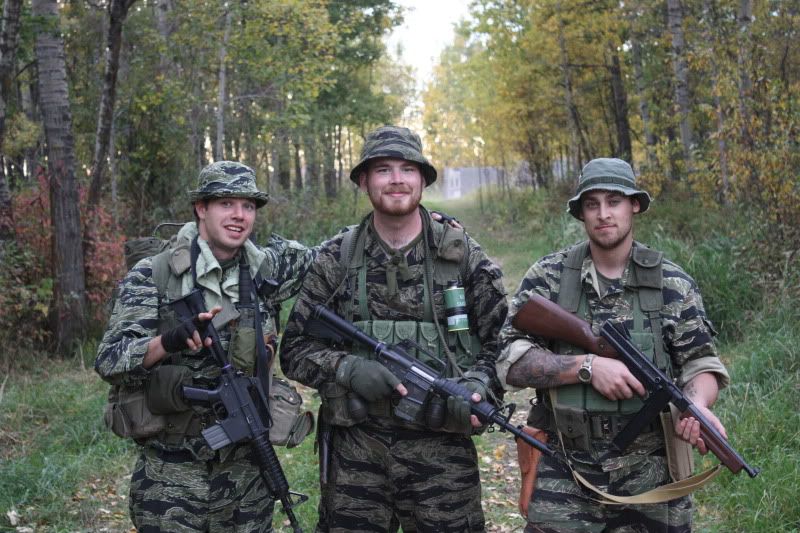 One last photo for the road. We call it "Booms had TacoBell for lunch"