Don't think I put these in here yet.
The latest incarnation of my CA36: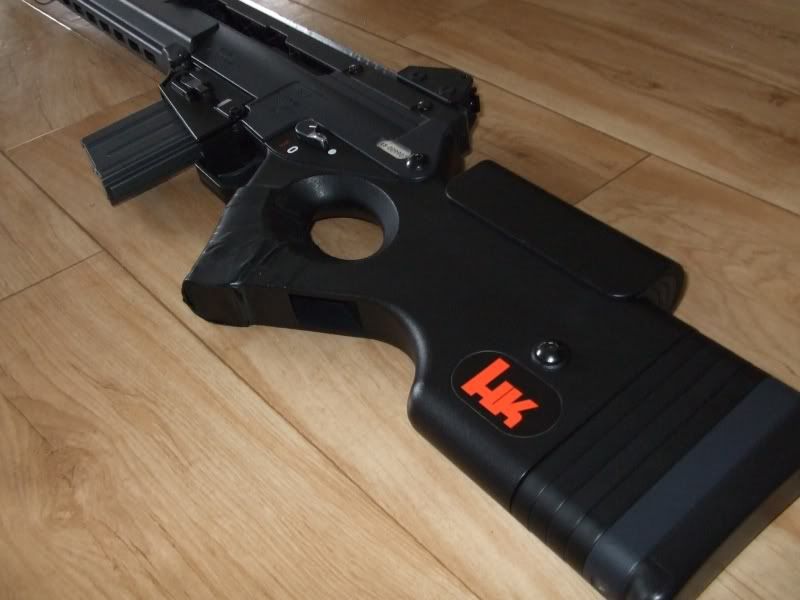 Nuthin like a bayonett lug on a sniper rifle

. The entire front end is G36, upper rail SL-8, receiver and stock SL-9, with an M4 magwell. It's quite the bastardization of a G36. And I love it lol.