Well thought I'd write down my first review!
I recently purchased a TM M14 and found myself with nothing to carry these mags (I had only ever had Armalites). After browsing through various tactical shops I was left with a few choices, one of these was to buy Eagle Industries M14/SR25 dual pouch and attach these to a chestrig base I already had. What bothered me about this solution was the thickness of the resulting pouch. As you probably already figured, I put a scope on my M14 and and will use it as a DMR, often laying on my belly to take a shot. I did not wanted to to have something very thick up front wich would become quickly uncomfy. So I stumbled upon this on OP Tactical (would have bought from OST if they had those in stock), a nice simple rig that could carry 4 mags without adding anything to it.
So here it is with a few pouches I slapped on:
First of all the colour, I choosed CB because it goes well with just about every camo I have. I was very pleased to see that they actually do their rigs in genuine Coyote Brown unlike a lot of other brands
Here are a couple of side by side comparison
First is compared to an AITES IFAK (gen issue)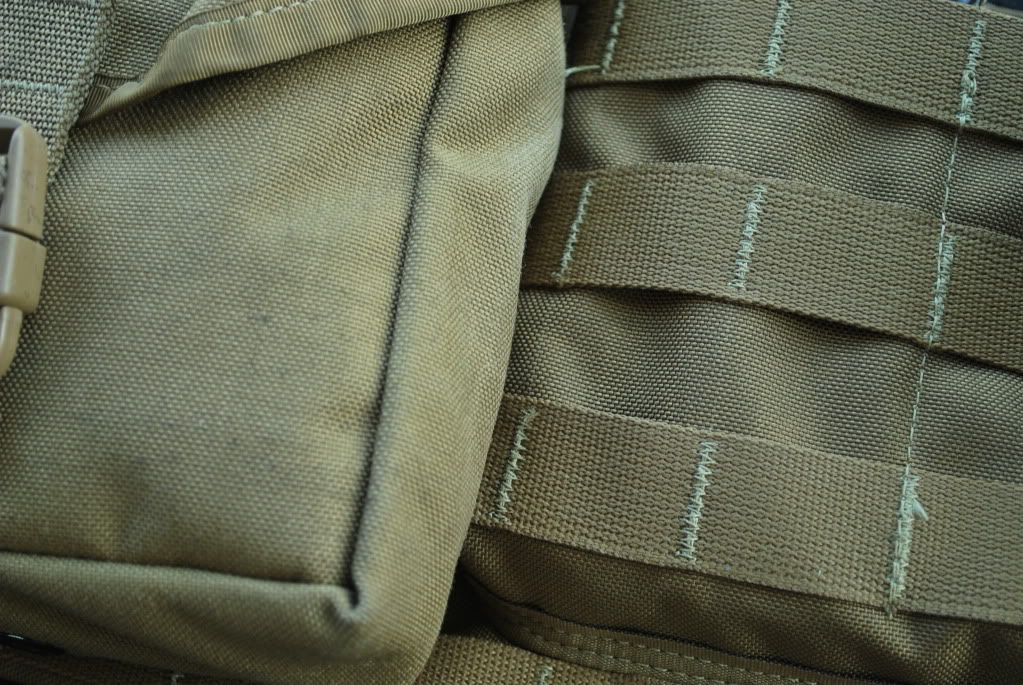 Second is compared to an Eagle Ind. issue FSBE2 frag pouch (current USMC issue kit)
The rig itself is made of 1000D Cordura and the stitching is on par with every known tactical brands (I haven't snapped a pic of this but stitching is as good as my Eagle Ind. plate carrier). I pulled on a couple of MOLLE loops quite heavily and nothing has loosened (wich is what you expect).
The interesting part of the build is the mag pouches themselves. They are all lined with with a non-slip type rubber material to prevent the mags from moving inside their compartments.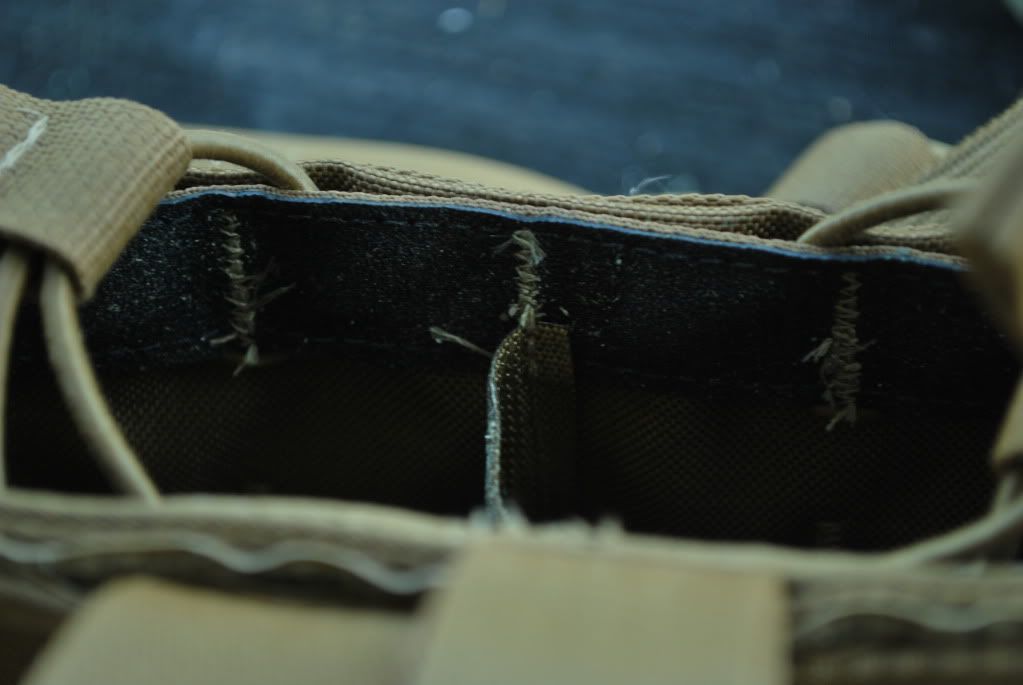 One thing about the mag pouches though... I had trouble fitting four mags in there, the fourth mag barely squeezes in there when you receive it, you have to tuck it in there and pry the rig in a circular fashion until the mag has the place to easily be pull out (I guess it's only that the main compartment has shrunk while stitching)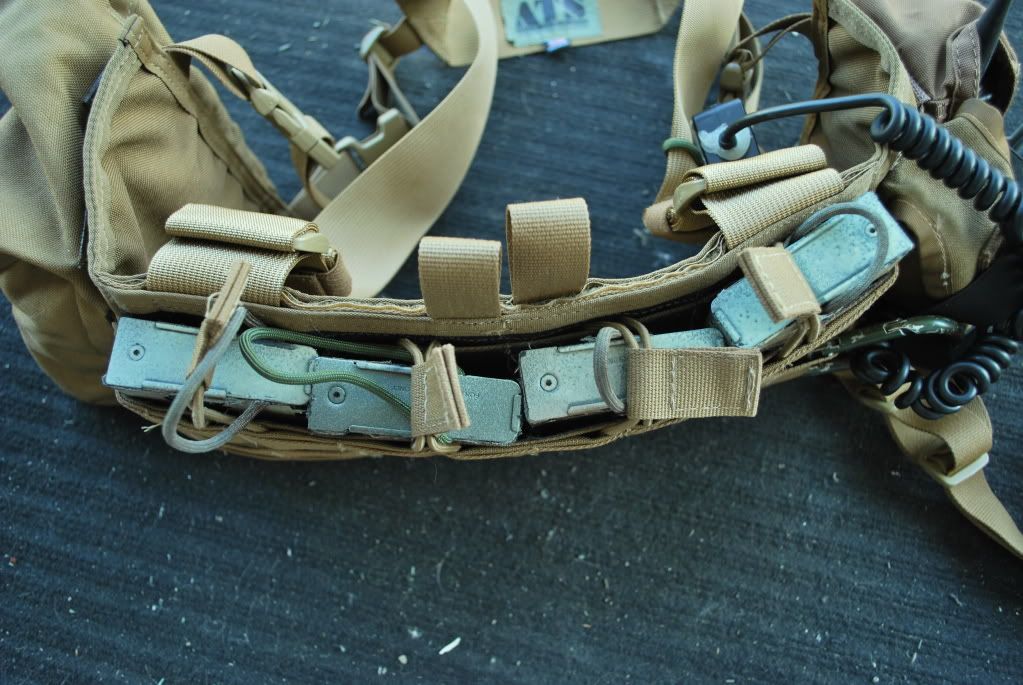 Another thing is that the H-Harness has no attachment points to it (to attach a PTT for exemple), you have to buy the ATS Modular harness to do that. The harness is also a 2in wide strap of cordura, no padding, once again the modular harness corrects that.
I personnaly do not mind the fact that there is no padding, it's the fact that there is no strip of webbing on the harness that bothers me. The H harness is also a bitch to adjust on since you have two points of adjustments on each side, making it twice harder to make the rig stand balanced.
All in all a VERY nice and versatile rig
The price tag for this is 110$ USD plus shipping (wich is 40$ for Express service in my case)
I give that rig a 9/10