Depends what you want to do with the MP5, and how you want it to look. Mine just has a simple tasco red dot sight on it (there's no such thing, to my knowledge, as a red dot scope).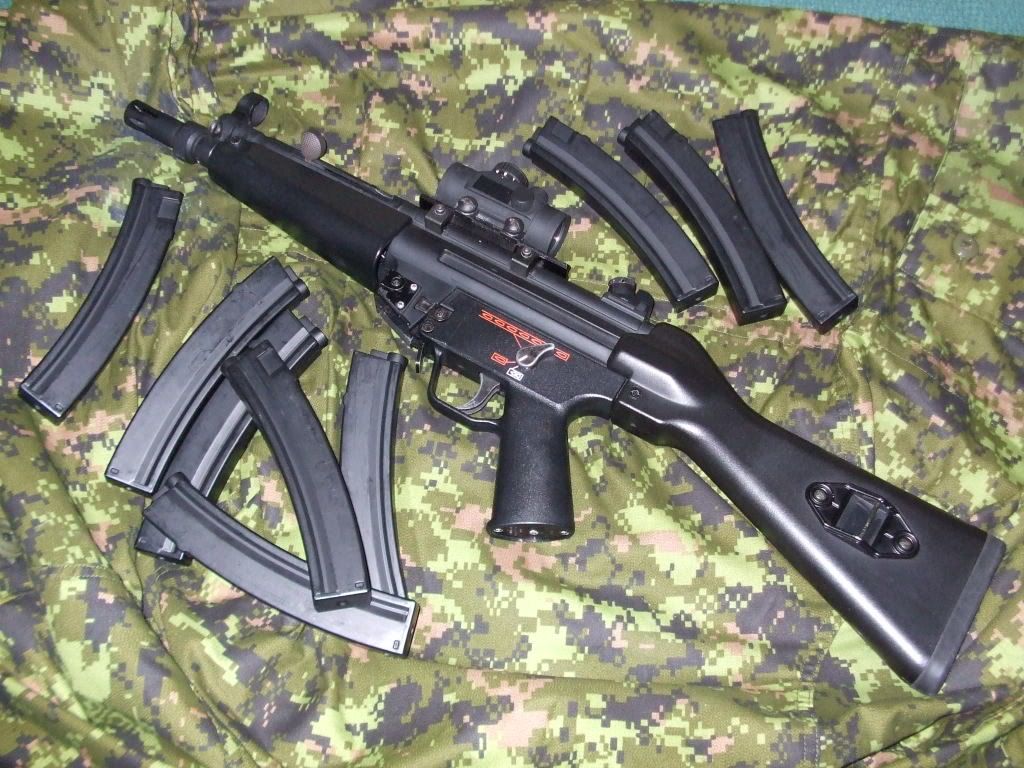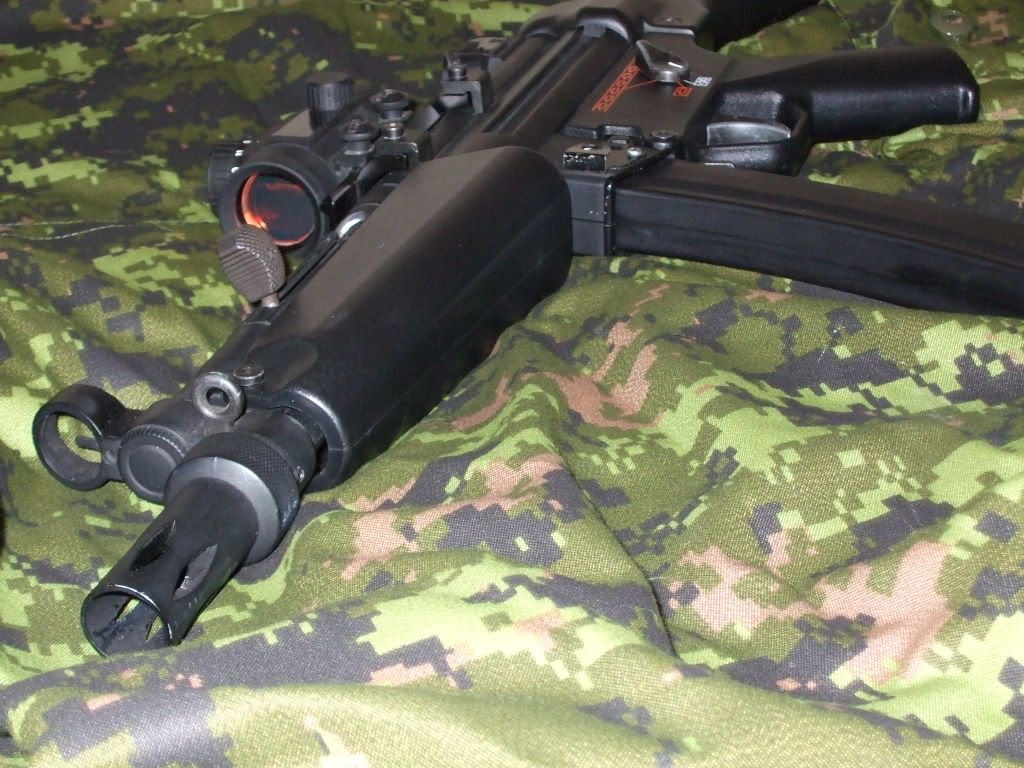 Before you do any of that though, I'd recommend some other work on the Broxa:
-Reshim and regrease it.
-Metal bushings if it doesn't already have them
-Metal spring guide
-New hop-up rubber
-New magazine. The hi-cap that comes with it is crap.
All this of course assumes you are 18+. If not, than start saving your money until you turn 18.