Here are the real genuine new Magpul 120rd polymer magazines; PMAG.
They fit in my weird no name AR-15 lower. They are said to fit in all AEG m4/m16 series magwells.
By the feel of the magazines, you can tell they are real quality.
The only thing I didn't like about it is the top feed lips. I'm not sure if they are polymer or plastic. Looks the same as the material used for my Adventure Line G&P M4 Magazine. Not sure if they will last long or crack, but they can forsure take some beating. The mags feed excellent, no misfeeds at all.
VelocityArms now carries PMAGs. Get them now before they run out.
Bang for the buck.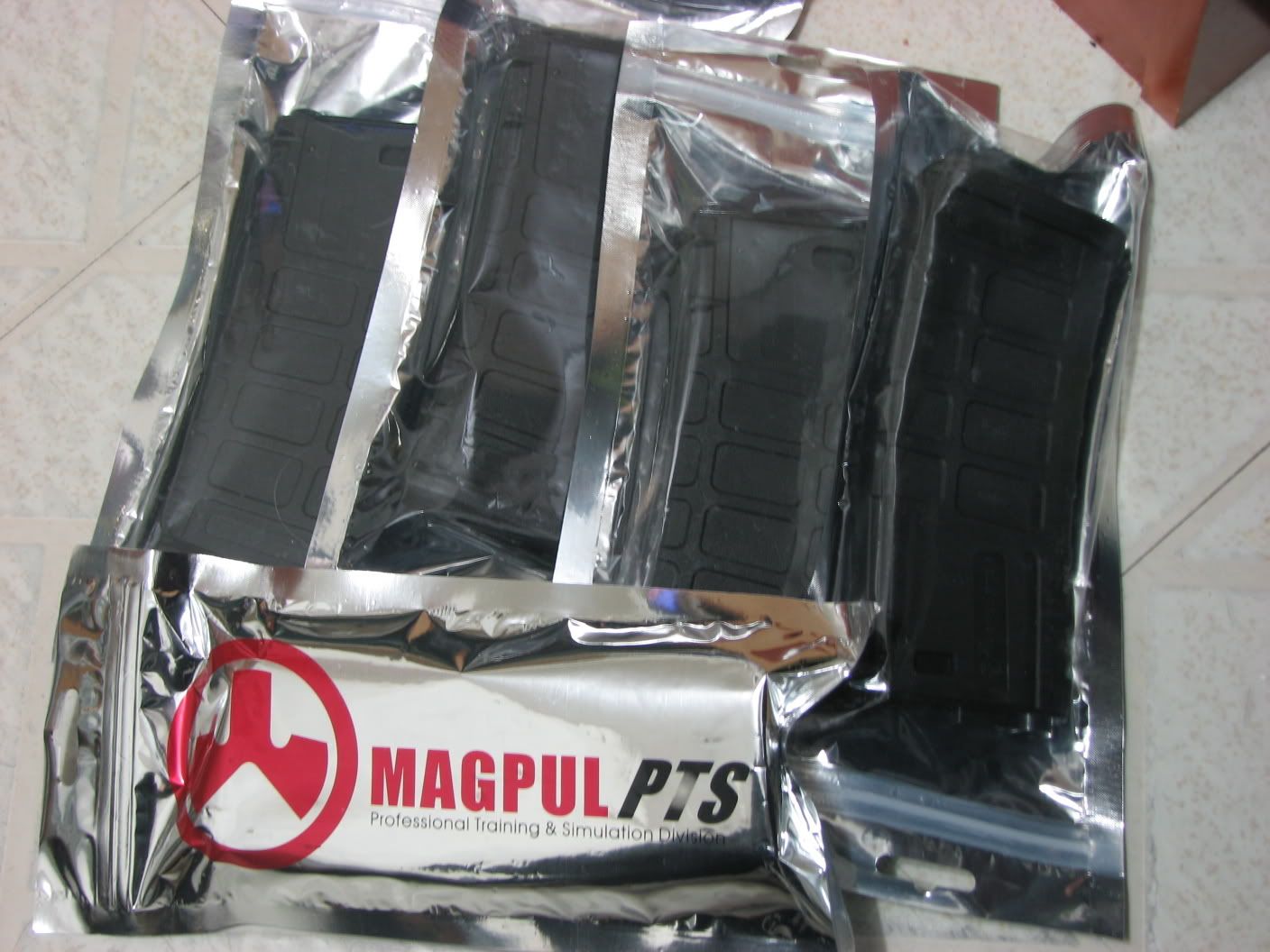 UPDATE
Okay wtf... I just got my PMAGs ran over on the rear tire of the Jimmy, and the bottom plate busted and cracked the body. The internals are find, and didn't break. The weather is -7 at 5:22PM.

Just imagine if I used my F150..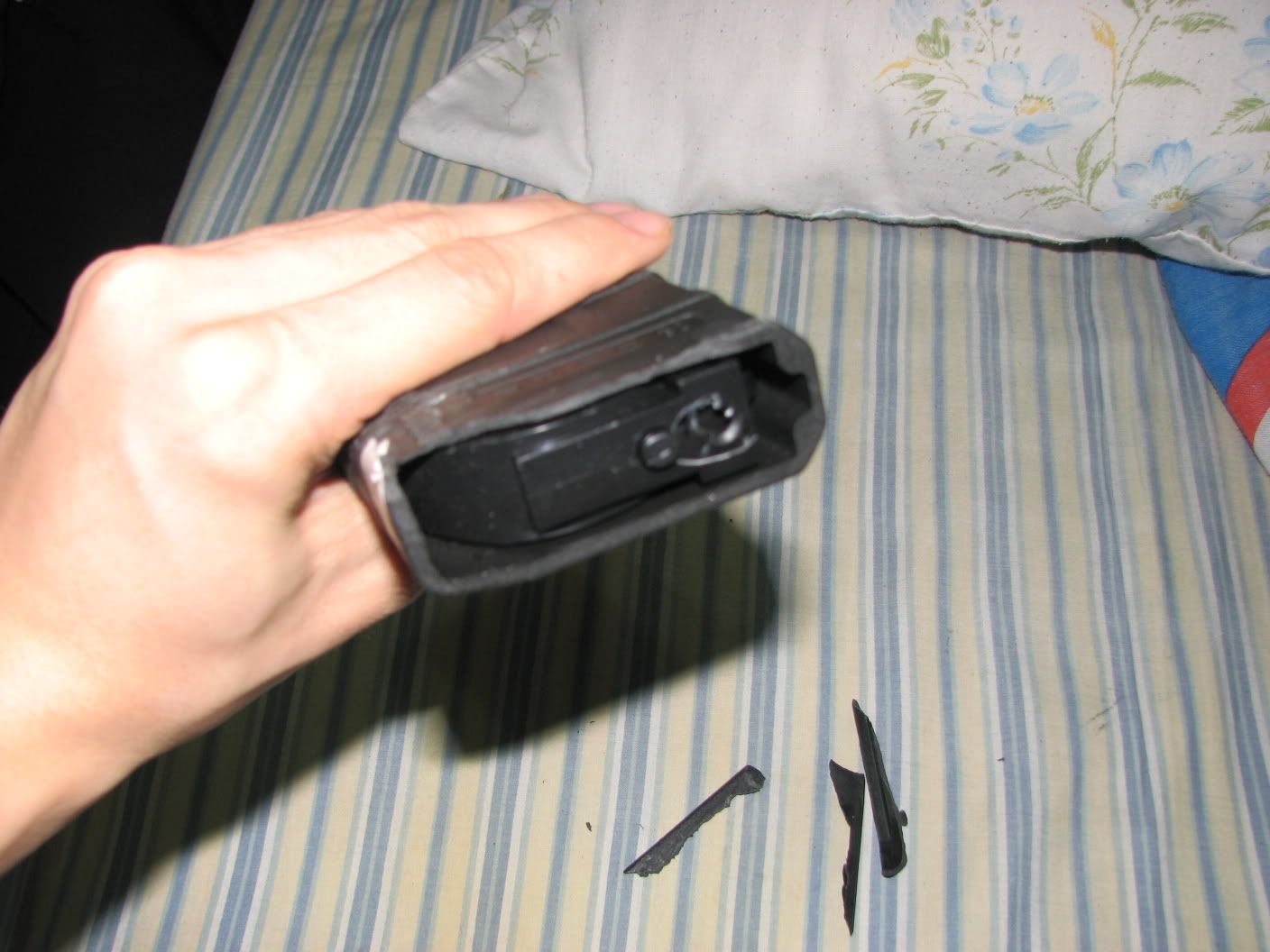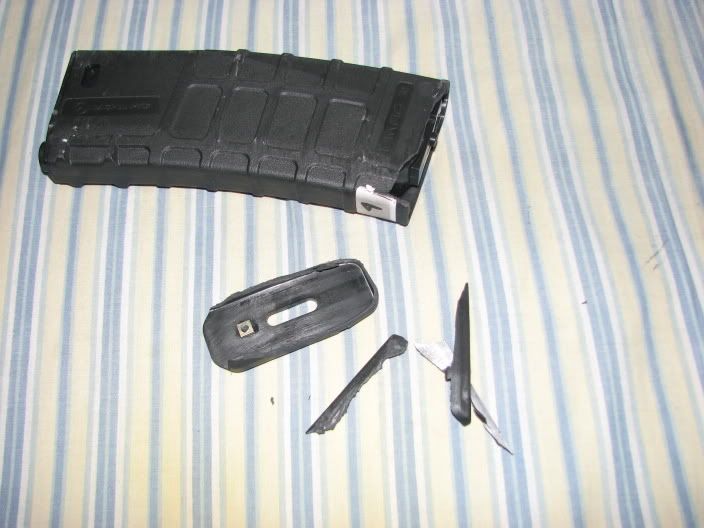 YouTube - Magpul PMAG Test With JIMMY
PMAG Pull Plates
Just got these from AirsoftParts
Material is rubber and polymer.
These will only lock onto the 120rd Magpul Polymer PMAGs only. I don't think STAR/Green Label has the locking pusher on the bottom.
YouTube - PMAG Ranger Pull Plates Tests