Hey folks,
So I was playing around with my macro lens today on my new 5D... I scoured my immediate surroundings for items to photograph, and of course, bb's are always on hand. :P
For those snipers out there who've tried all sorts of bb's...
Here's a KSC perfect .20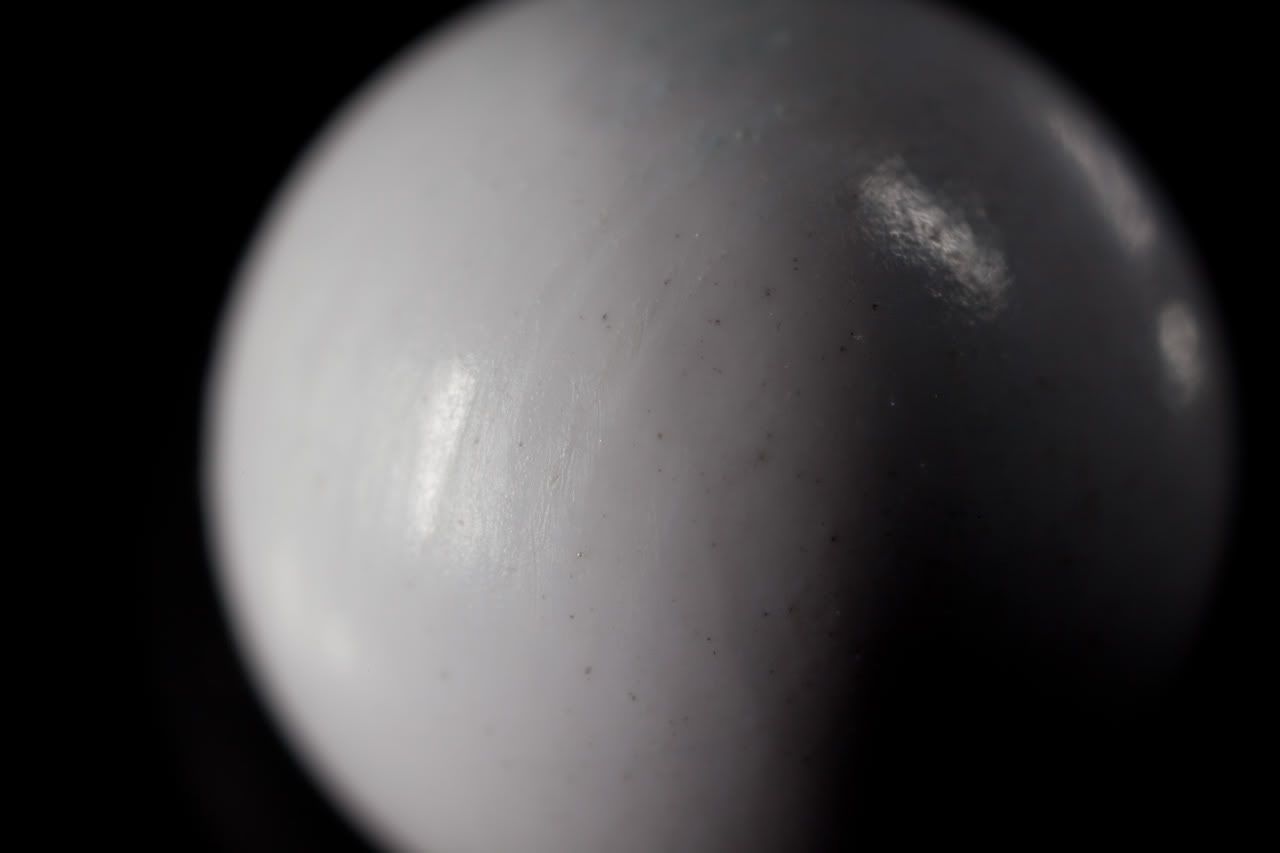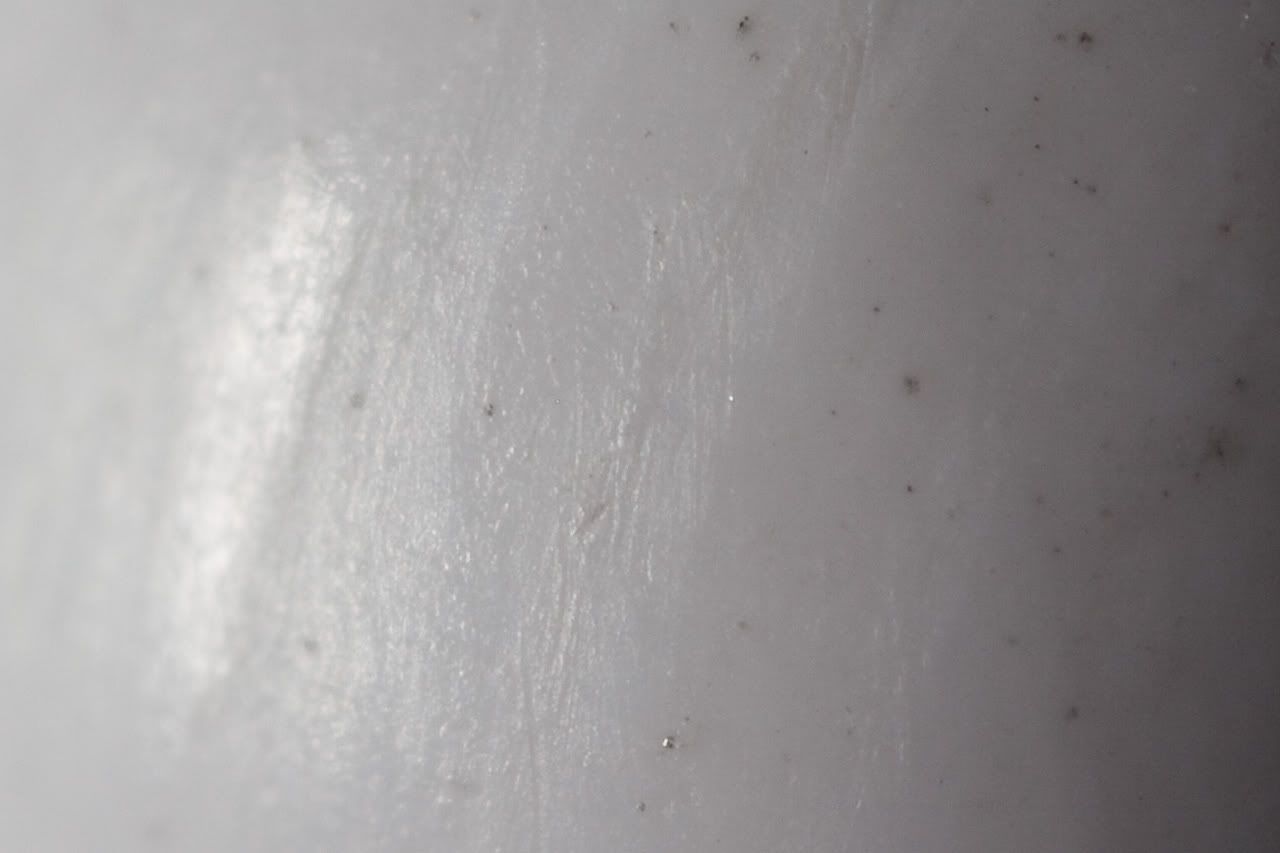 Digicon graphite coated .36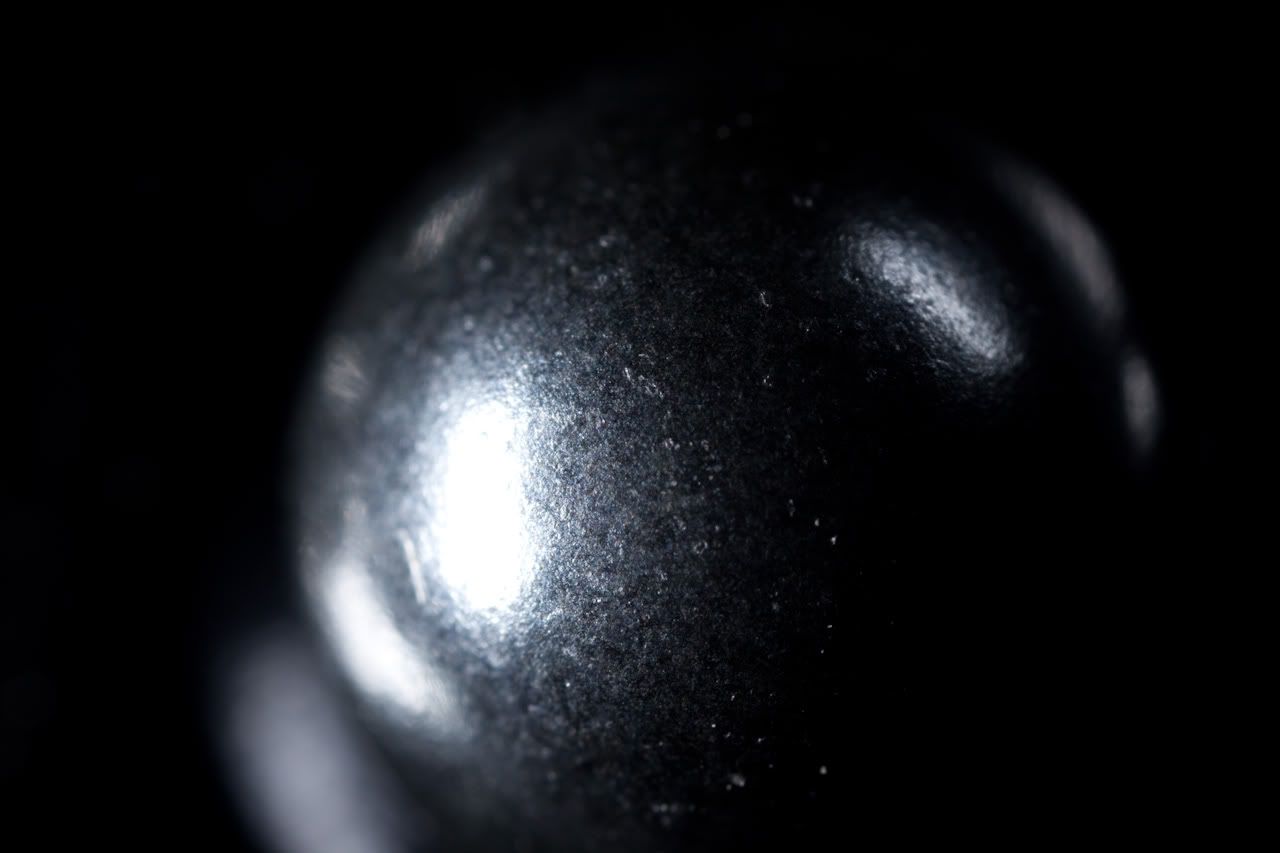 and finally a Maruzen SGM .29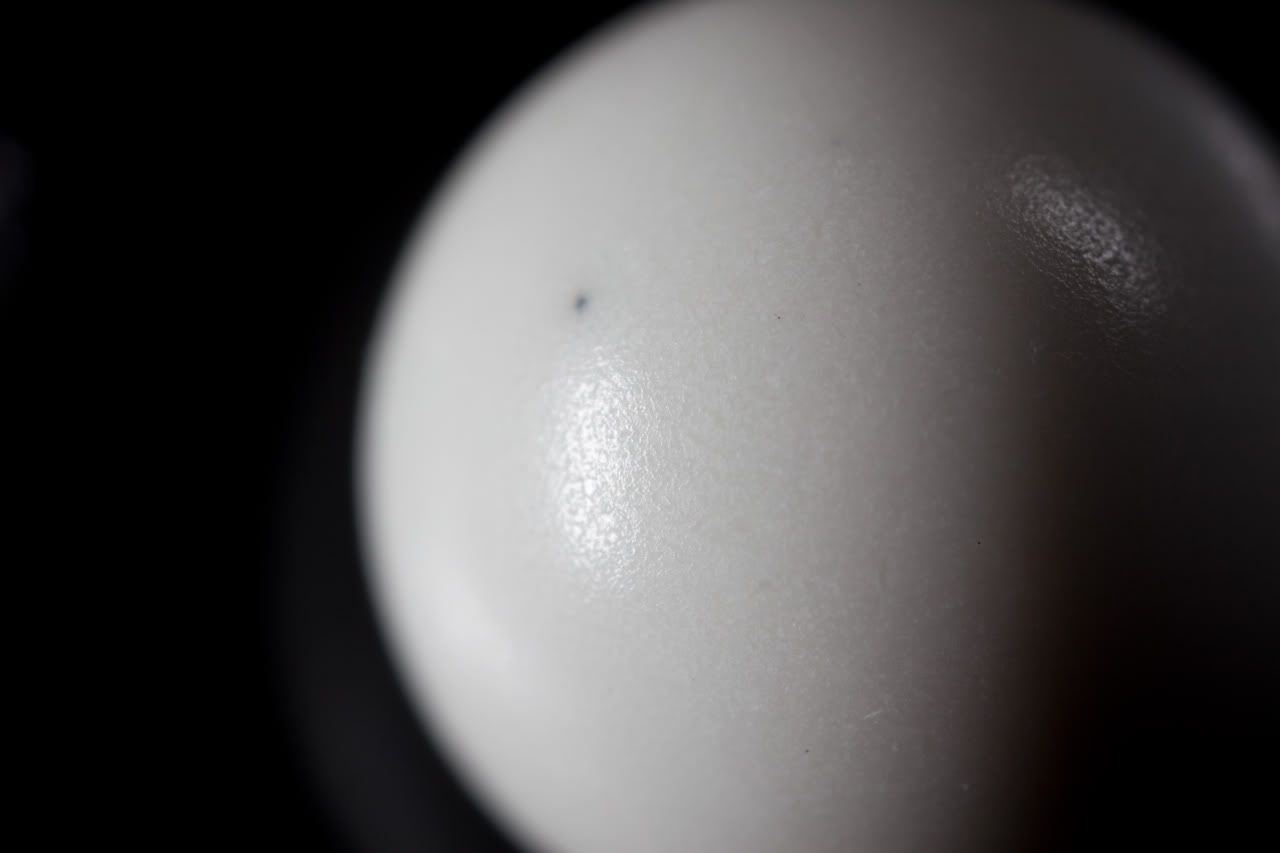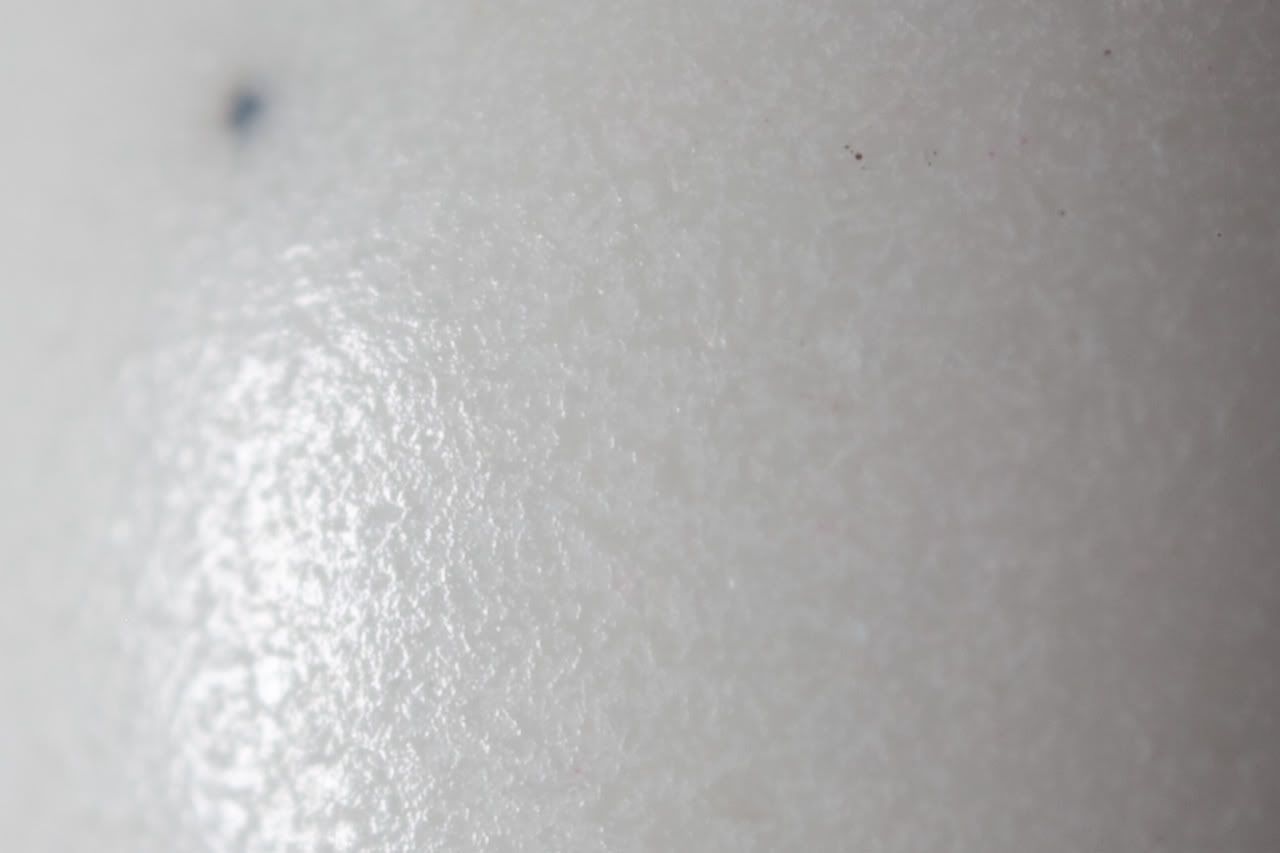 and a wasabi pea for comparison purposes. :P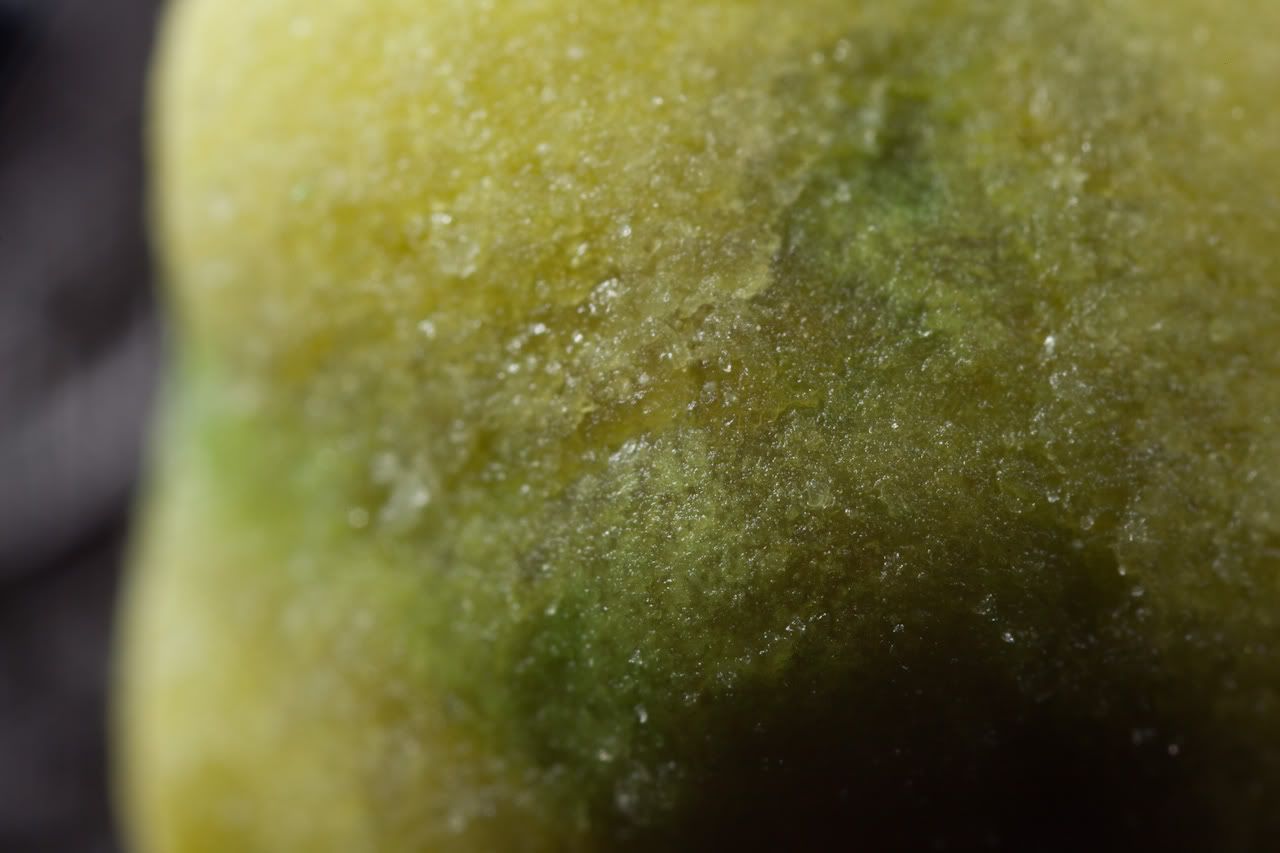 The SGM's have a far superior finish and roundness. Expensive. but worth it. It's too bad I didn't have other brands lying around. Interesting stuff none the less, thought I'd share.