AirsoftXtreme Magazine International #6 Femme Fatale Summer Issue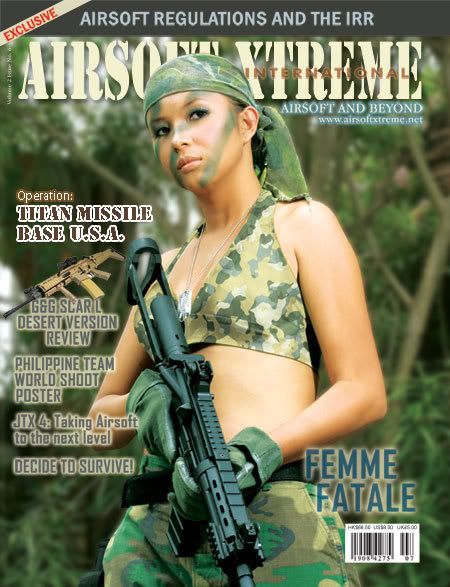 Airsoft fans will surely be delighted as the much awaited and intrigued "Femme Fatale" issue of Airsoft Xtreme is out this July! Airsoft has never gotten more exciting as we take you to "Airsoft and Beyond". Witness a game played inside a real missile silo base, take a look at the latest ICS CXP concept gun, great survival and evasion techniques from real special operations forces, safe gun handling for shoulder-fired weapons and learn the real score about the airsoft legalization issue!
All this for FREE!!!
Download a copy AX 6 now at:
http://www.mediafire.com/?1mctunb3zlt
You can also download our Previous AirsoftXtreme International Edition for FREE!!!!
http://www.airsoftxtreme.net/downloads.html
We will also be distributing AX Printed copies in the US airsoft stores and 8 countries worldwide.