Hey guys. I'm going to review the Sportsgoods Acog Red Dot Sight. I got this sight from canadiantacticalsupply.com. I ordered around 3 weeks ago and it got here today. This is not normal delivery time though. There were just some shipping problems. The sight cost me 75 with shipping which is a great price if you ask me, but don't ask me because this is my first red dot sight. BTW canadiantacticalsupply.com is unable to ship right now but when it's up and running I definitely recommend it. My questions were answered quickly and Danial is a great guy. Now, ONTO THE REVIEW!
First Impressions
I had been waiting a long time for this day to come. Walking into my kitchen I see a package lying on the counter. I quickly washed my hands and cut it open. Inside was the sight! The box is pretty bare, just a picture of the sight and the brand name.
Inside there was the sight, microfiber cleaning cloth, dovetail mounting plate and stay dry packet. Part of me expected some form of instruction for replacing batteries and adjusting elevation but whatever. That's what intuition is for. BTW this sight is very well packaged.
Body and Exterior
This sight looks great. It's full metal and quite heavy, listed as being 490g. The metal is not perfect; there are a few bumps and scratches but it really isn't noticeable.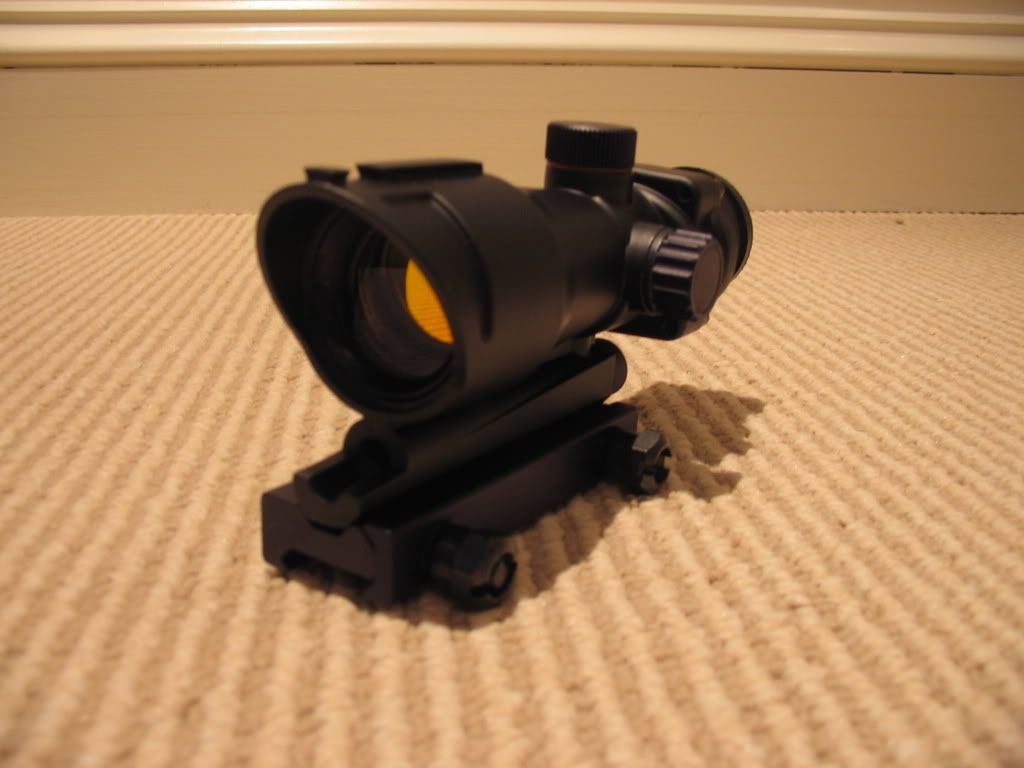 The knobs screw off to reveal adjustment knobs for vertical and horizontal configuration. The knob on the left side is for brightness settings.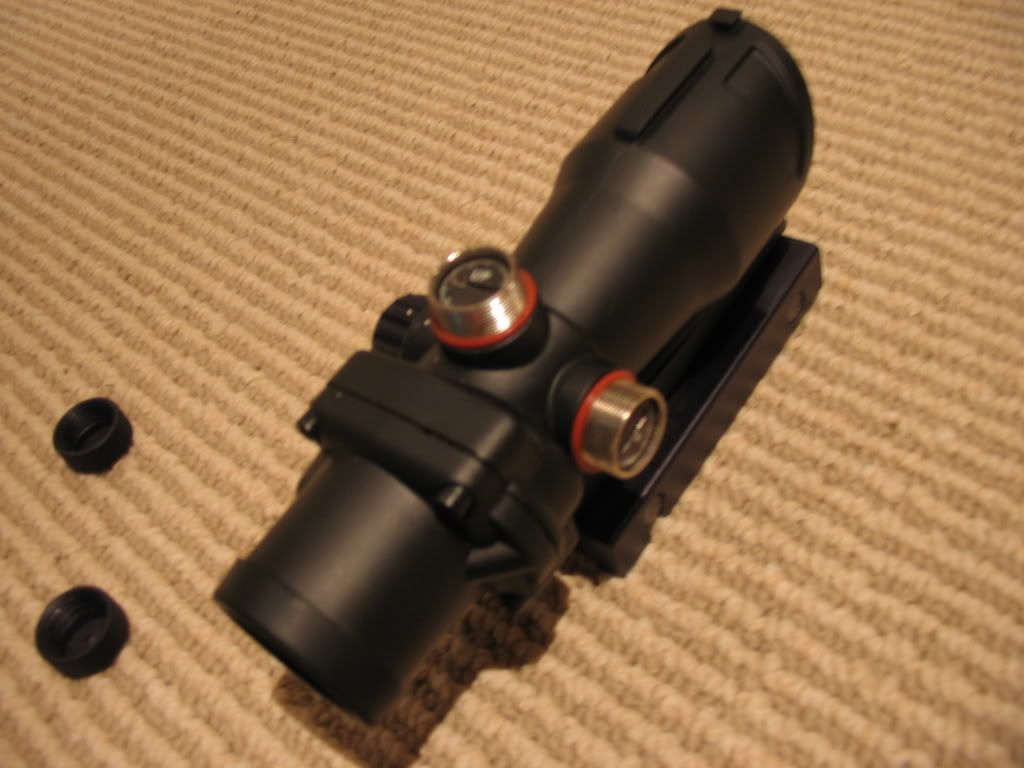 Not too much else to say other than this feels like quality.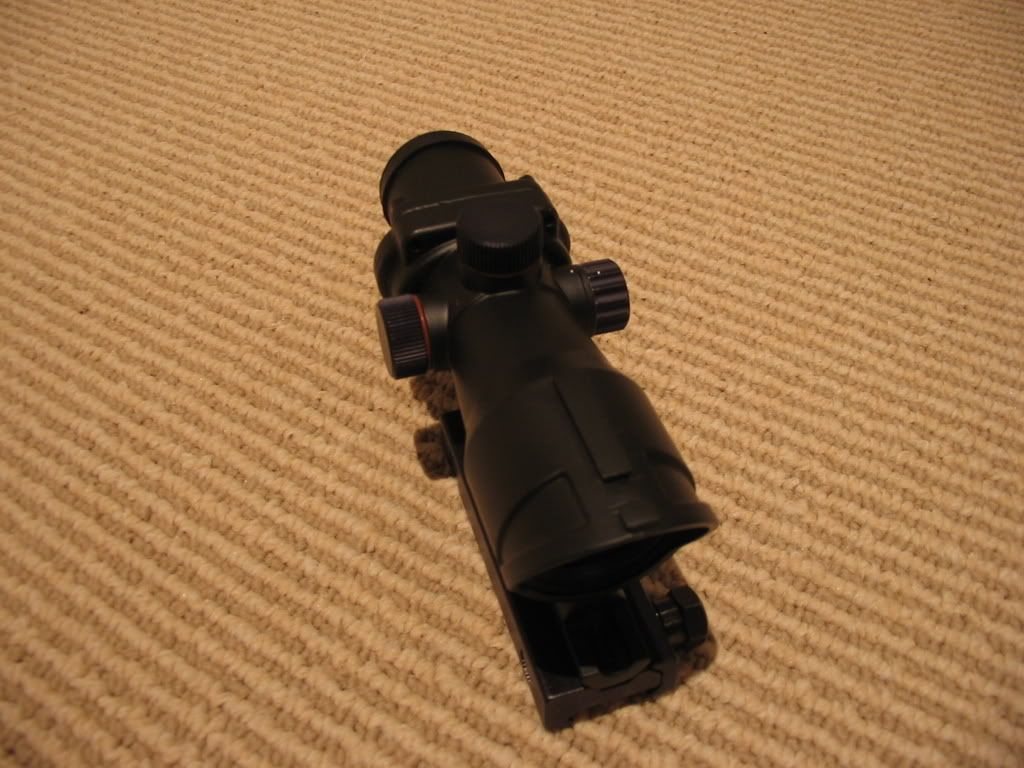 Sights
The reticule is a cross with knobby bits on the ends. Horrible description, I know. It looks great. There is some ghosting when in complete darkness but no ghosting whatsoever outside. This sight was made for outdoor playing. It is incredibly easy to use in full sunlight. The reticule never disappears. The adjustment knobs are good but I'm still fiddling with them.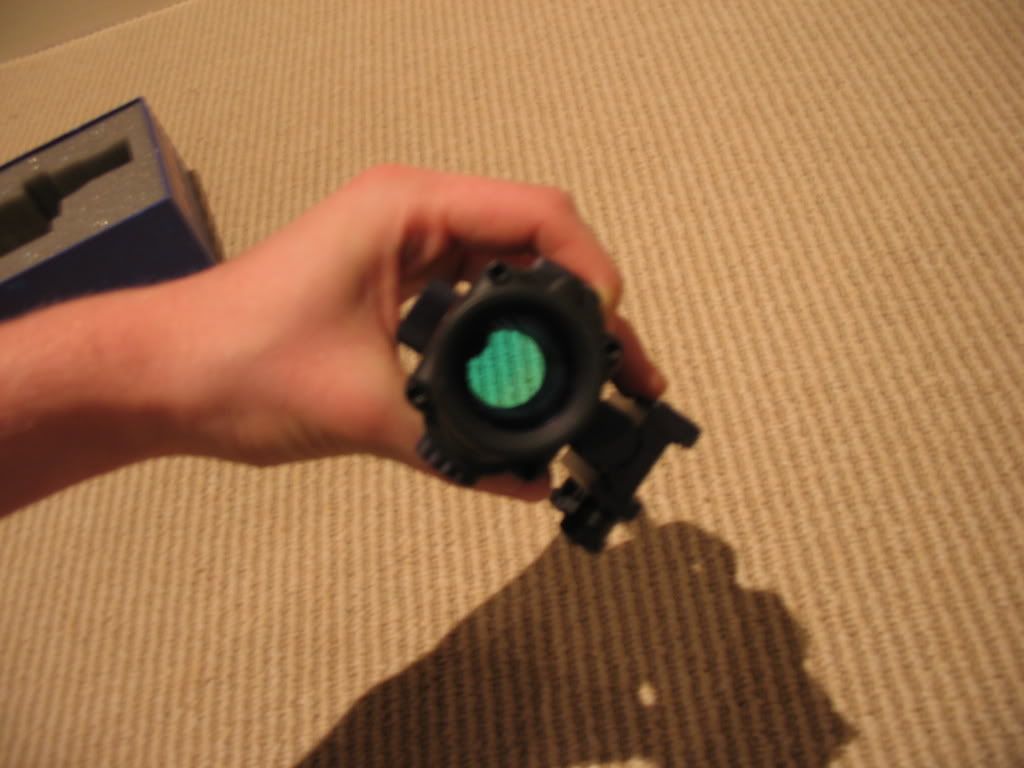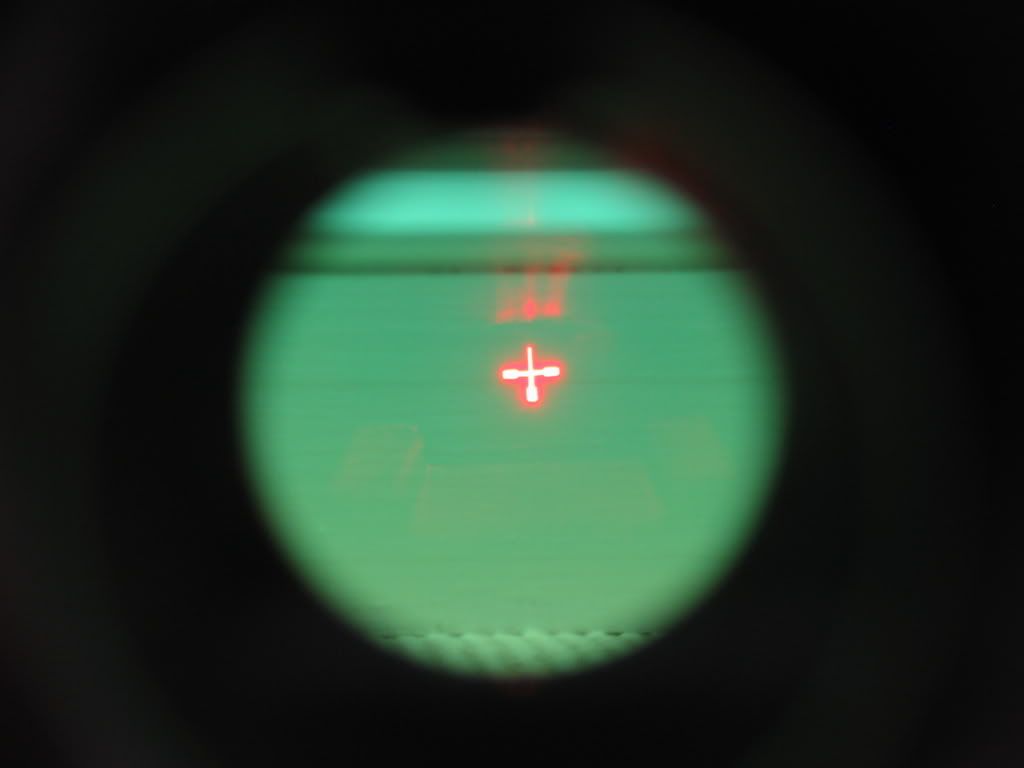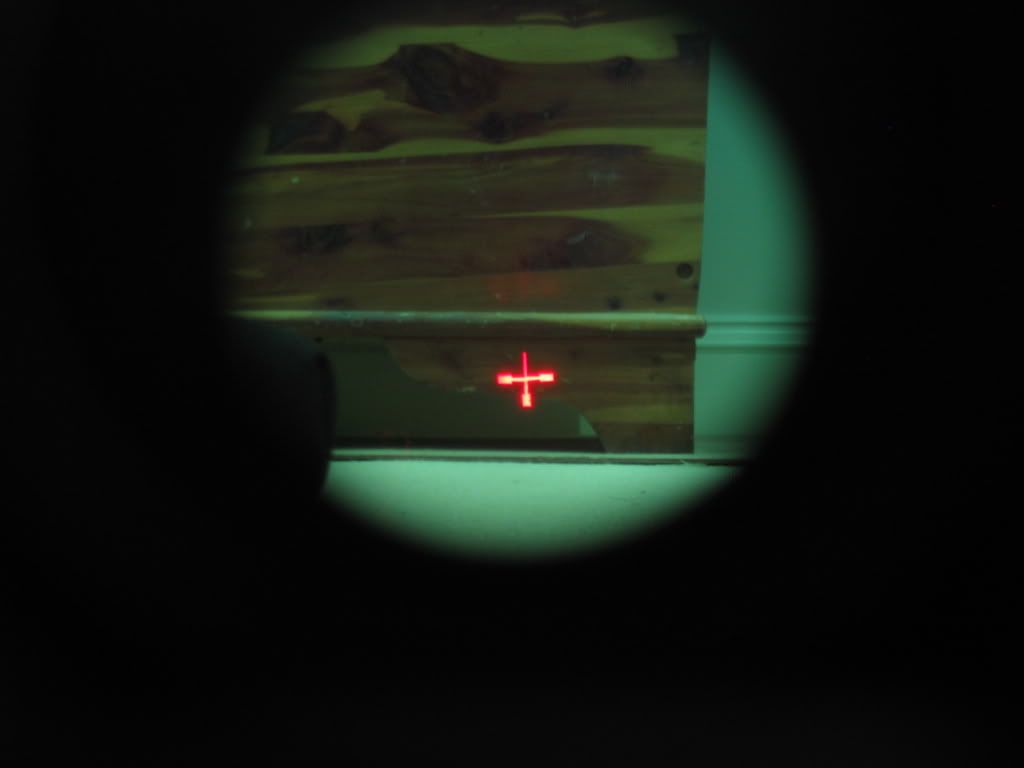 Pros
-Pretty
-Well made
-Very nice crosshair
-Acog aesthetic
-Price
Cons
-Ghosting in darkness
-Small imperfections in metal
Overall
I highly recommend this sight for any fan of Acog's but for people who don't necessarily want the multiplication that comes with them.