Hey everyone,
Just wanted to give a quick headsup that our 9th issue is out now. Grab your FREE copy today at:
www.officialusasocmagazine.com
.
What's in our 9th issue?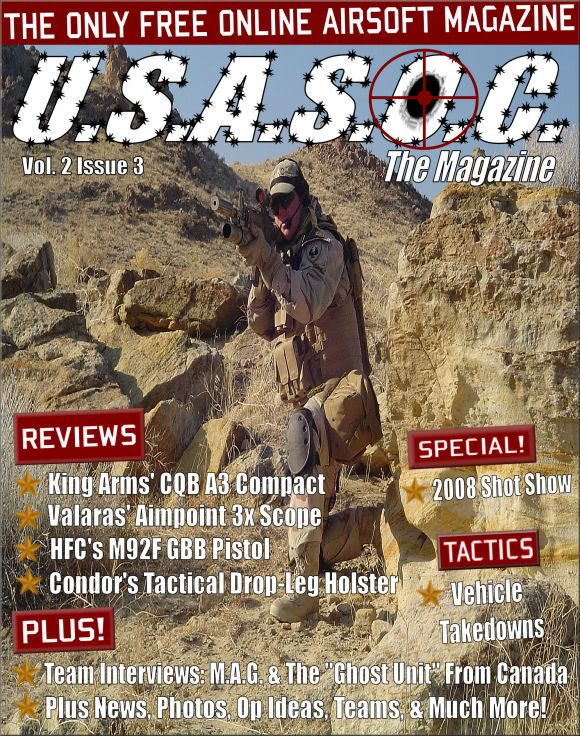 -King Arms' CQB A3 Compact Review.
-Condor Tactical Drop-Leg Holster Review.
-Valaras' Aimpoint 3x Scope Review.
-HFC's M92F Gas Pistol Review.
-Team Interviews: M.A.G. & The "Ghost Unit" from Canada.
-Tactics: Vehicle Takedowns.
-SPECIAL! 2008 Shot Show.
-Plus: News, Photos, Events, Teams, Op Ideas, and Much More in the 140 Paged Issue!
Hope you enjoy!
God Bless & Best Wishes,
www.officialusasocmagazine.com
Nick Petrus-Owner/Main Editor