Part 1
This was sort of an on the whim purchase. I liked the look of the gun and the blow-back feature interested me. It was purchased from WGC for $418.00 plus shipping.
The box it came in was for a VFC AK74, I'm not sure why they did this. It's possible the gun is so new, VFC has not created an AIMS box. In the box you will find the gun, a 600 round mag, instructions for an AK74 and a two page instruction insert with AIMS specific instuctions.
What you get in the box.
The guns external build is of the usual VFC high quality. The body finish is very similar to their AK74 series guns.
As compared to VFC AK74U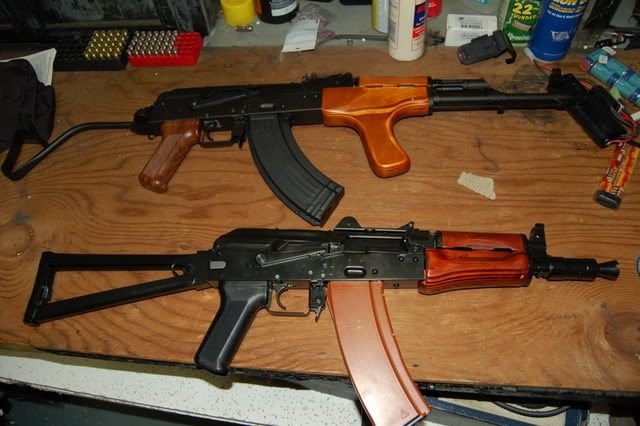 The stock is all steel as is the locking mechanism. The stock locks solid in either the up or closed postion.
Hop-up is accessed by pulling the charging handle back.
Markings on the selector lever.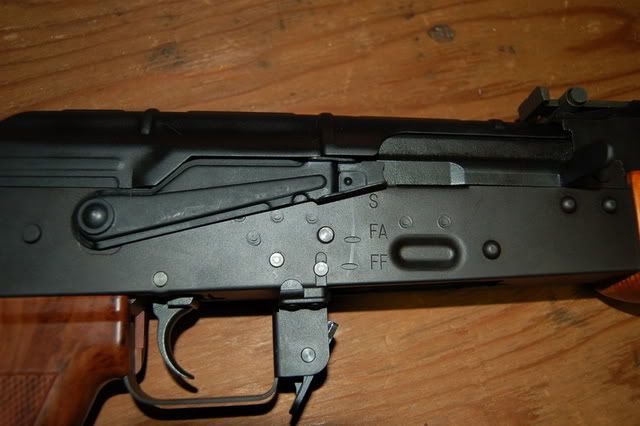 Sights are steel and fully adjustable.
Markings on the left side of the weapon.