The box leaves no doubt as to what is in it. In the box you will find the gun, one mid cap, manual, catalog and something I have not seen before. The retailer included a sheet of paper with test fire info, weight of ammo used, fps and initials of the person who conducted the test. I have to say I really like that little extra touch.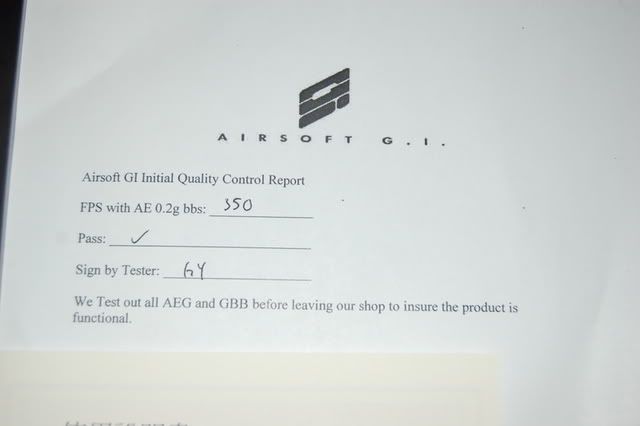 After unpacking the gun the first thing you notice is the weight, the gun feels perfect when you pick it up. Your eye is drawn to the real wood fore grip, the wood appears to have oil rubbed into it to give it a quality feel. The folding stock is held in the folded position by a metal catch at the front of the receiver. When the stock is in the open position it is locked in place by a push button release.
The deluxe version is serial numbered. The serial number is stamped into the receiver and looks very nice.
The hop-up is accessed by retracting the bolt. The hop has nice markings on it to make setting it easy.
The battery is located under the receiver cover and appears to be able to accommodate a 12v stick type battery.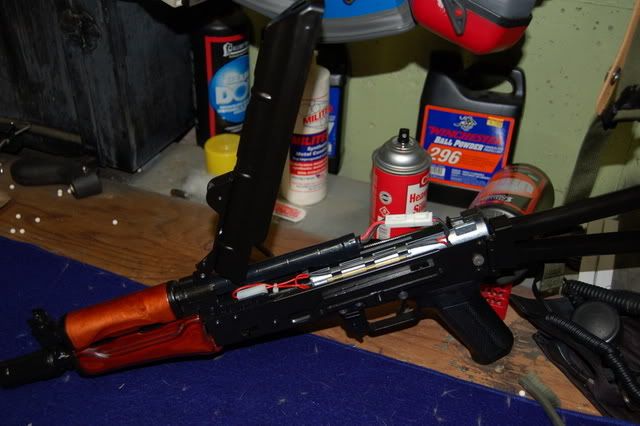 Another neat feature is the use of what appears to be a standard car fuse.
More to follow