Hey everyone,
I hope everyone had a great New Years'.
Just wanted to let you know about our 8th FREE issue. It's on our site now, and you can download it at:
www.officialusasocmagazine.com/issues.html
.
What's in our eighth issue?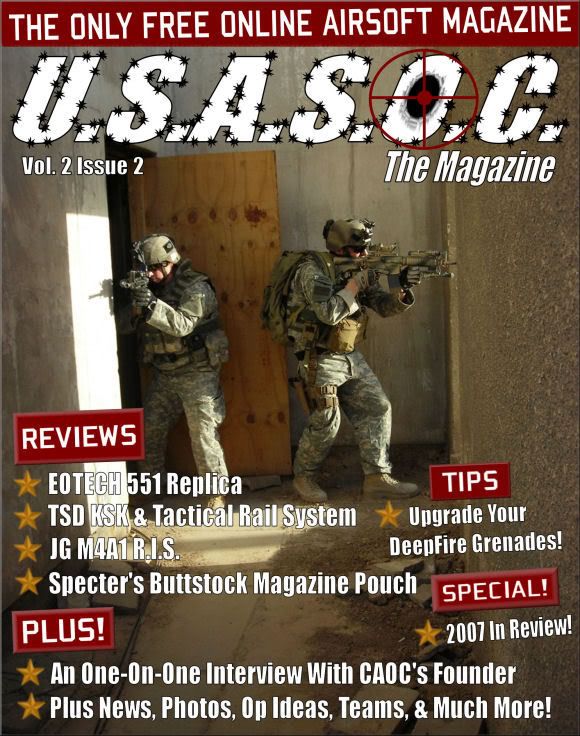 -Interview: An Interview With CAOC's Founder, Jarred T (Air Force Active Special Forces' Member).
-Review of TSD's G36 With Tactical Rail System.
-Review of EO TECH 551 Replica.
-Review of JG's M4A1 R.I.S.
-Review of Specter's Buttstock Magazine Pouch.
-Tactics: 4-Man Team CQB Tactics With Diagrams.
-SPECIAL! 2007 In Review.
-Tips: Upgrade Your DeepFire Airsoft Grenades.
-Events, Photos, Teams, Websites, News, & Much More In The 145+ Paged Issue!
Hope you all enjoy and again, Happy New Year!
God Bless & Best Wishes,
www.officialusasocmagazine.com
Nick Petrus-Owner/Main Editor