Hey guys,
Just wanted to let you all know about our seventh Holiday issue of U.S.A.S.O.C. Grab your free copy today at:
www.officialusasocmagazine.com
.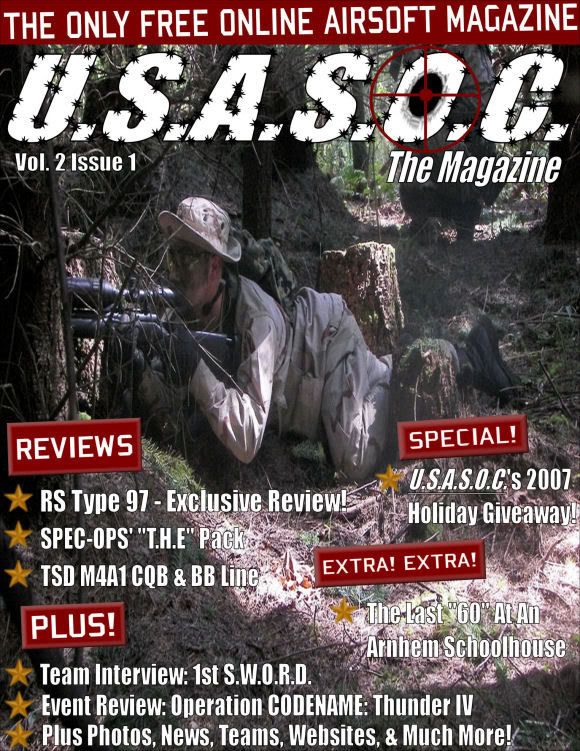 What's in our seventh issue?
-U.S.A.S.O.C.'s 2007 Holiday Giveaway!
-Review of ONE OF THE FIRST EVER Real Sword Type 97!
-Review of the SPEC-OPS' T.H.E Pack.
-Review of TSD's M4 CQB.
-Review of TSD's .20g, .23g, .25g, and .28g BBs.
-Team Interview: 1st S.W.O.R.D.
-Learning from the Professionals: Operation Market Garden: The Last 60 at an Arnhem Schoolhouse.
-Event Review: Operation CODENAME: Thunder IV.
-Plus Events, Websites, Teams, Photos, Op Ideas, and More in the 125+ Paged Holiday Issue!
I hope you enjoy and have a great Holiday season!
God Bless & Best Wishes,
www.officialusasocmagazine.com
Nick Petrus-Owner/Main Editor