Date: May 6th 2007
I ordered it through Airsoft GI, that had a good bundle deal so i went and bought the luancher and 3 shells with it and a portable c02 adapter
Mad Bull XM203 Grenade launcher Long type
First off, this launcher is my very first own launcher. But i've used many in the past including CA's and Marui's. Once i got the package, opened it and picked it up.As usual and should be, its heavy. About 3lb and over 9 inches long.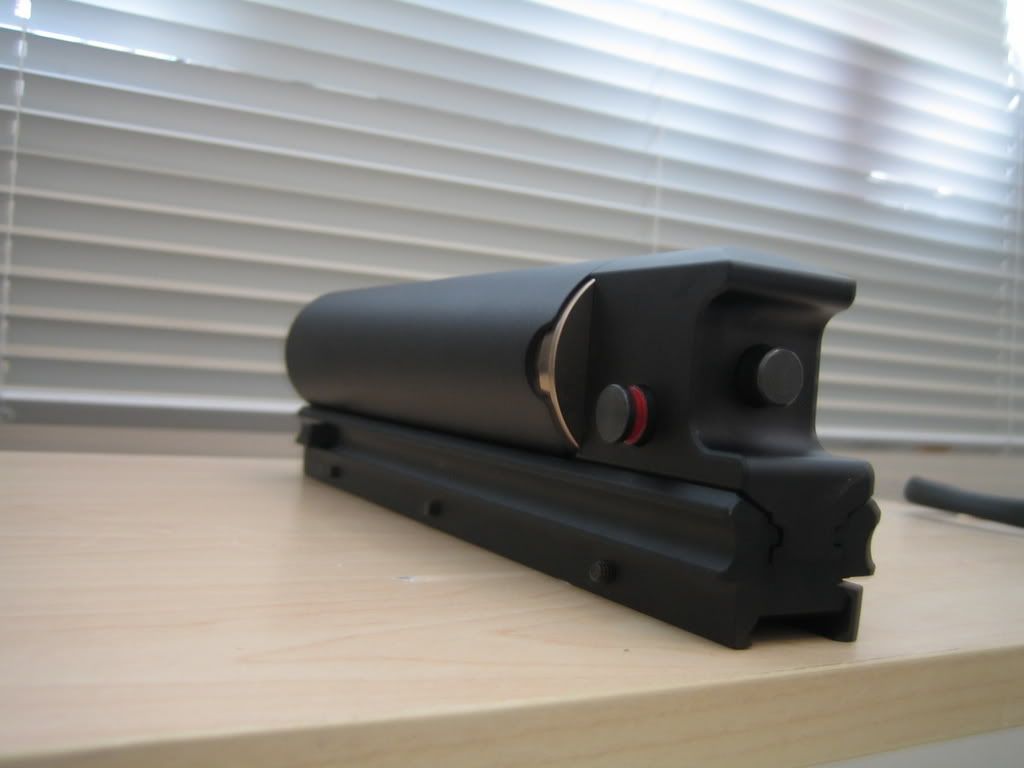 It pretty much looks like a pipe with a button places on the bottom of it. I noticed that the launcher's hex screws were a bit scratched and someone attempted to cover it with sharpy marker. Like most accessories this clamps down on 20mm rails using 3 clamps. Note that there are 2 launcher sizes the 6" and 9" launcher. I specifically had to get the long type to accomidate the XM204HP grenade which will not fit into the 6" short type launcher. Its the civic of launchers. Its fairly new and in no time there will be accessories to make this baby shine.
It isnt the greatest looking launcher but its simple and its rock solid.
XM204HP grenades
This is the most satisfying grenade shell i've ever used. It sounds usual for a person to praise what they've bought but this just isnt it. I love it. Again it looks very solid and heavy. Havent had any leakege yet shot over 20 of each shell. Attractive, well my girlfriend made a comment that some Mad Bull shells look like dildo's so i'll leave it at that...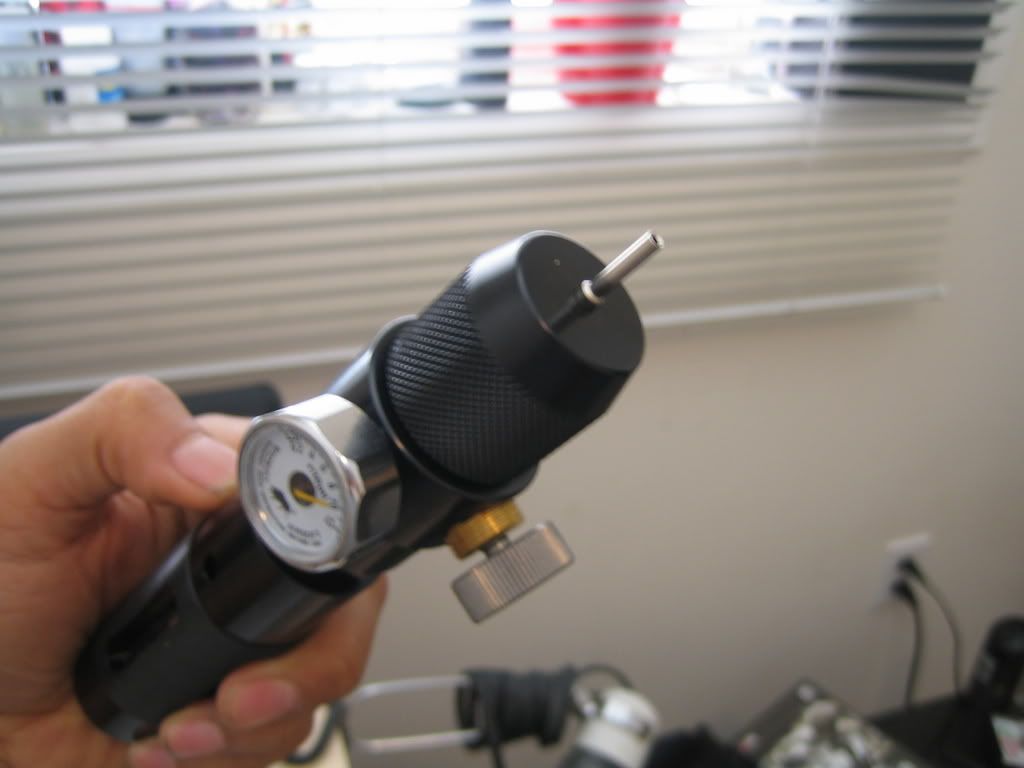 CA grenades shoot out a range of about 40+. I always get that feeling shooting those shells. Like "uh thats it" kinda thing. Yea sure they're alright but its nothing like the XM204HP. When the xm204hp is fired it gives off a huge BANG and not only does it go far (pointed straight, 80 feet+) It travels over 350fps. I then had to get pain factor out of this so... i borrowed a friend at work and promised to pay for his lunch just so he can take a hit and so i can evaluate on how many shots were accounted for.
In a range of 30 feet, it left him 25 welts and a free lunch. Well worth the money

To refill this, I had to purchase a portable adapter (again from Airsoft GI) and 12gram c02 cartridges (walmart). Takes a while to get used to and
USE SAFTY GLASSES AT ALL TIMES
. 12grams only gives me 800psi so thats what it uses.
All in all i am very satisfied with the products especially the XM204HP grenade. This is my M4 Assualt set up.