Hey gals 'n pals.
So yeah, since I've been out of the loop for a while, I find that things have gotten even more strict with airsoft and the government (or whoever's responsible for hating our sport). I'm left now to wonder "Geeze, what's to say they won't take away a scope cover if I order one?".
Anyways, without going through too much of an off tangent, I was wondering if anyone would know if customs would seize something like this if I tried to order one in: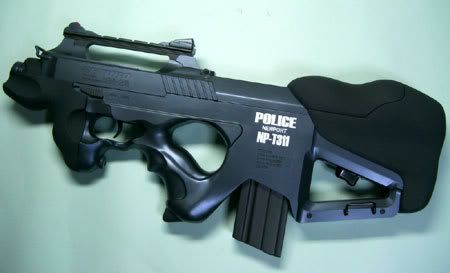 From what I understand, it's a conversion kit for the TM FAMAS, but with it's hefty price tag, I'm feeling pretty cautious about the whole thing.
Mike