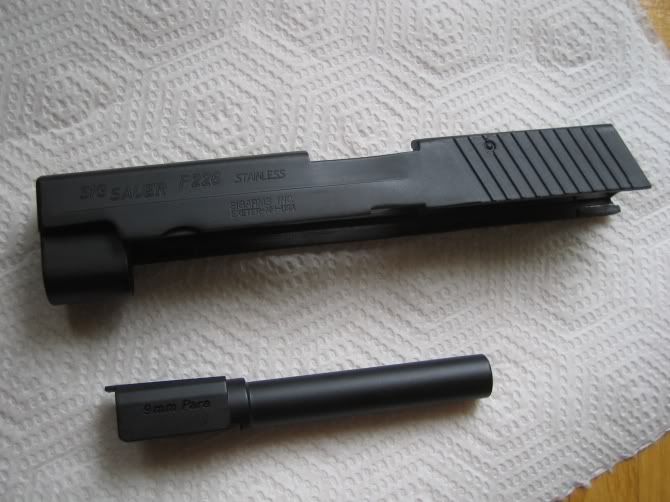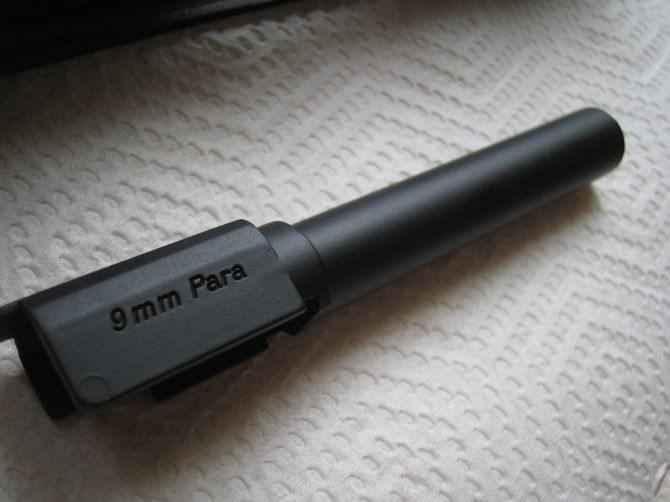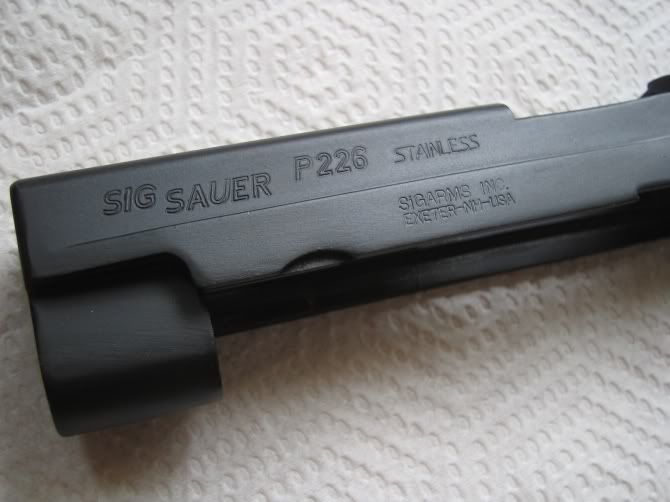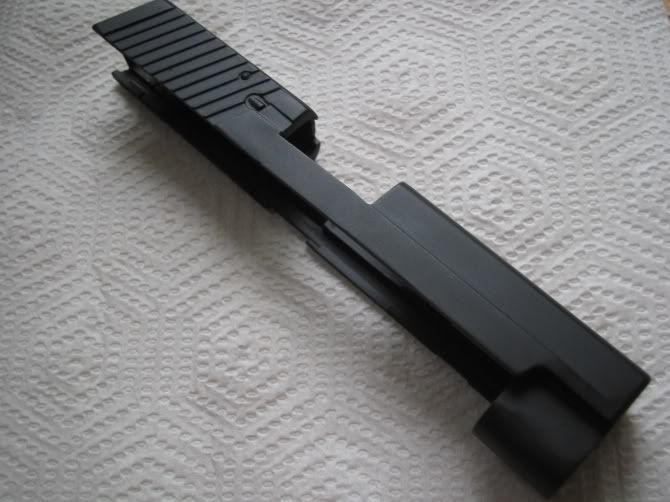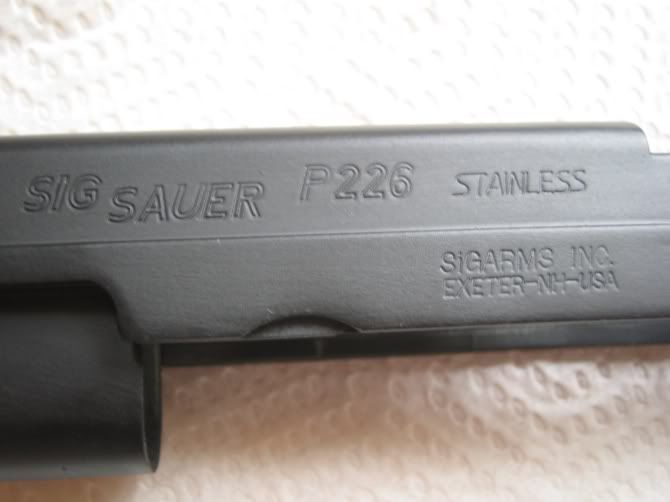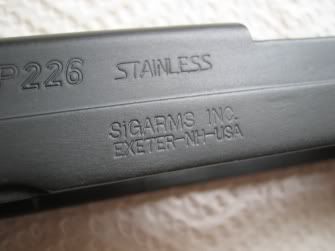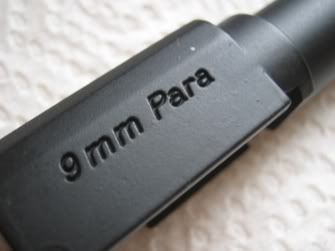 I recently acquired a few sets of these and after reading some reviews on other airsoft sites and then personally handling these sets I can say that the Action metal slide/barrel is good bang for the buck if you're on a tight airsoft budget.
Cosmetics
First impressions upon opening the packaging was a little disappointing. Obvious flaws in the production process are clearly visible. The finish is nowhere near as smooth or uniform as the Creation Metal slide/barrel kit.
Trademarks are present, however the depth of the engravings are not consistent. Some letters are dug deeper than others. Also of note, the Action kit is considerably beefier than the Creation kit (stronger maybe ?? ), adding a fair amount of weight to the gun. I don't have access to a digital scale but I'll post up the weights if I ever have the chance.
Fit & Function
Where it lacks in looks, it makes up for in fitment. The changeover was a
BREEZE
, contrary to statements made by users on this and other forums. Front and rear sights drop right into place. The little spring retainer for the front sight had no problems squeezing into place either. The blowback assembly drops right in with a little tap here and there. The slide goes right onto the lower receiver without any sanding or grinding needed. No repetitive racking of the slide was needed to "break-in" the slide either. I was very impressed. :-D Within 10 minutes I was ready to test-fire.
Test Rig:
Marui P226 (brand new $300)
Upgrades:
Action Metal Slide/Barrel kit ($110)
NINE BALL Strike Undermount kit ($87)
Guarder 150% Recoil & Hammer spring ($15)
(Everything else STOCK)
Fuel: Propane w/ 1.5w silicone oil, KSC Perfect .20g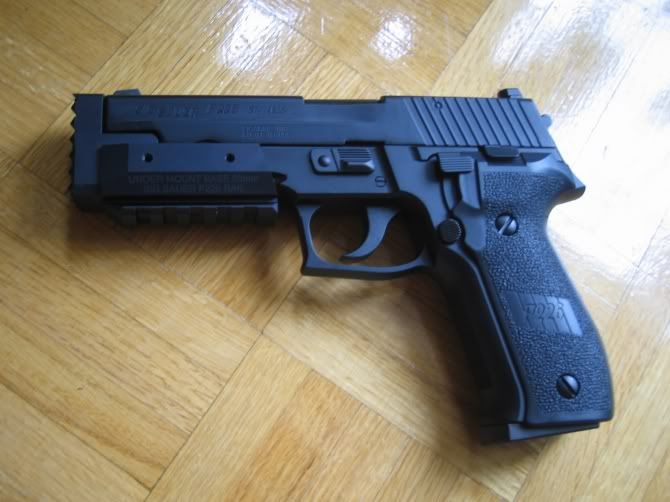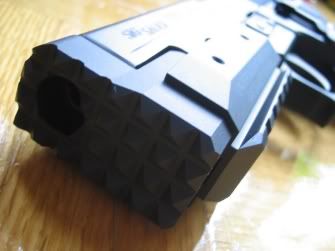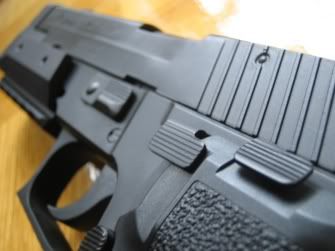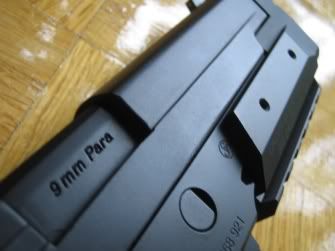 Video in action:
http://members.airsoftcanada.com/jug...onstockmag.wmv
Pros
Price (almost half the price of the Creation kit) :tup:
Fitment
Easy installation
Performs well
Cons
Cosmetic inconsistencies
Little bit of barrel wobble
Overall, a pretty good choice for a metal upgrade for your P226. It only needs enhanced recoil/hammer springs and you're set to run propane without worries.
:tup:
.....