Quote:
Originally Posted by
Pantherprime

Panther has been selling Elite Force ( as the number 1 asked for brand ) Tamashi, G&G, Scorpion, BBbastard, etc for prices comparable or below regular retail. If anyone has had a problem with a particular bag they should bring it to our attention so we could then pass it on to the manufacturer and deal with the problem. I have had no mention made to me, so not sure why Beta678 would be having problems......maybe bring it to our attention rather than social media, so we can clear it up. If there is a particular brand you prefer we have tried to accommodate, just let us know. This has been our policy since going field BBs only, and with it we have seen our regulars numbers jump by over 800% so something must be working.
I prefer bioval's, I've found they work well with my GHK AK's, Tamashi's are alright but I haven't seen them when I go to pay field fee's so I've been stuck w/ Panther branded bb's, which don't run that well in my GBBR's.
I'll bring the bags of Panther bb's I have next time I drop by. Still have whats left of a bag and an unopened bag as well. I have no idea what brand of bb's they are but yeah, they're not too great in my experience.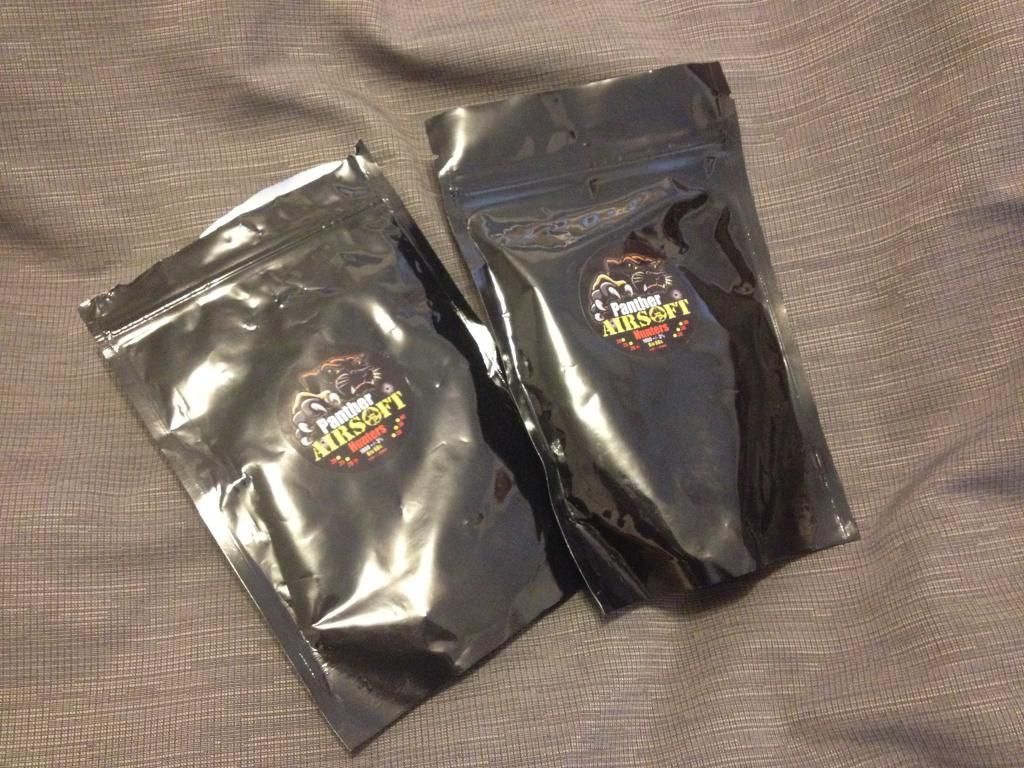 I'm not sure why I'm having problems with them either, but people have mentioned on a few occasions that some of Panther's bb's don't run that well in their guns prior to this thread so its been brought up before. I was skeptical and gave them a try and in my experience, they don't work well in my GBBR's and have issues consistently feeding in my AEG mags. I'm merely sharing my experience with using your field bb's in a thread asking for input... others in this thread have already mentioned why field bb's aren't that great so its not something new...