Full steel Dboys. RK01S,RK10S,RK-03S, RK-08, RK06S.
The stock hopup and mechbox are pretty garbage but I'm buying them for externals not internals. I can fix internals externals not as much.
If the stock tang breaks, or front sight cracks, locking mechcanism fails you are out of luck.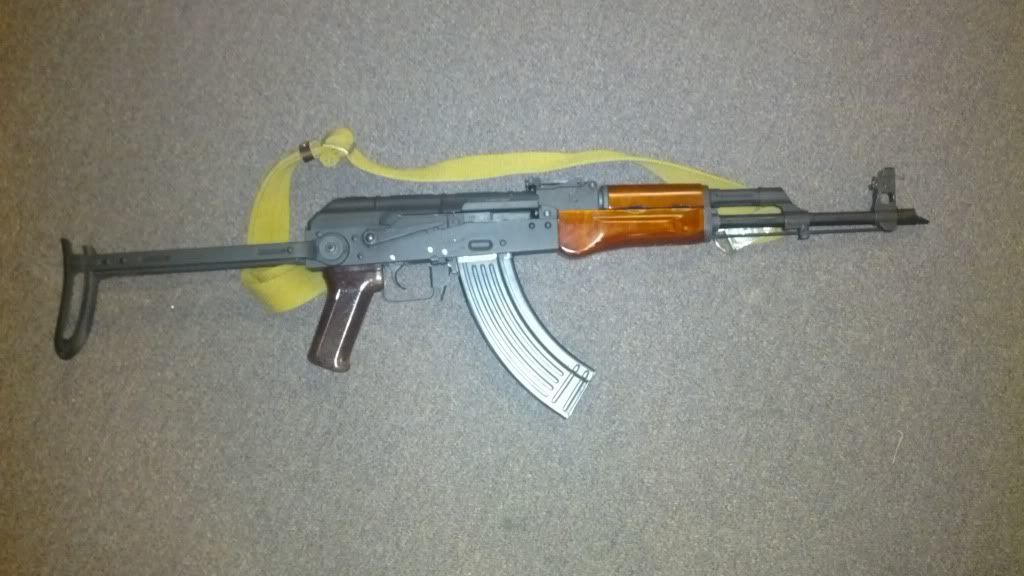 I have 3, the only aluminum part is the barrel.
My AKMS had a loose front sight drum, so I replaced it with a real AKM sight drum and sight post. Fit like a glove not bad for a replica.
CYMA on the other hand uses a weird half moon style front sight drum that looks weird in my opinion.
Although they use steel on the newer models, they still use cast aluminum alloy stock trunnion, folding hinges (For side folders) locking mechanism (AKMS). Aluminum alloy front sight.
Dboys paint is like a truck liner it's rough but protects the gun from rusting. Heck it does a better job then my Type 56 bluing. (I know Bluing doesn't protect against rust)
Typical Dboys upgrade for me would be.
New Hopup chamber/hopup rubber
LCT bakalite pistol grip
Throw away the shitty dboys sling that you can't actually install with actual eastern bloc sling
AOE/Shim, regrease mechbox
rewire to deans
Replace whole mechbox if it fails with a CYMA one. It's not worth my time and money to keep it running.
Sight in the front sight (hey it's wind age adjustable!)
Play with it to wear out the wood. Gun oil from a chicom oil bottle when it gets wet.
Preach to others why they should own a Kalashnikov rifle