Quote:
Originally Posted by
Gato

What if, Brampdad and The Dirty Shwa had a child town...... how bad would THAT place be? D:
You mean Peterboro??
speednut,
I do a lot of AVing as I have regular Business hours and you can come down to Port Credit on your schedule.
copy/paste
Age Verification
Army Issue Surplus always has an Age verifier at the store. Come in during Business hours with your Board name and a piece of Gov't Photo ID that shows your Date of Birth ( ie. Passport, Drivers License, Health Card, Age of Majority Card) and we can Age Verify you.
At the same time we can probably answers a few of the question you may have about Airsoft, guns, gear, local fields, teams or games.
Army Issue is primarily and Army Surplus Store but we recently opened a whole new floor stocked with AEG's Gbb's ,BB's, Propane adaptors, Grenades and Airsoft stuff in stock. We also have a wide selection of gear available including Condor, Fenix, ESS, Uncle Mikes, Hogue and others.
Army Issue Surplus Inc.
1 Stavebank Road North
Mississauga, Ontario
L5G 2T3
Phone: 905-271-1665
E-Mail:
sales@armyissue.com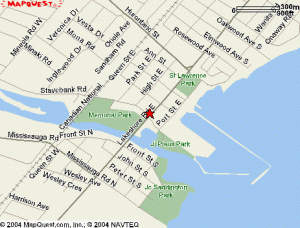 The store hours are
Closed on Mondays
TUESDAY - SATURDAY 1000AM - 600PM
SUNDAY 1200AM - 500PM
If you're here anyway there's a bunch of neat shops, restaurants, bars, and parks. This is why locals say they are from Port Credit not Mississauga
http://www.portcredit.com/
Cheers
Jeroon