Had a bunch of left over wood ...
a little less then half a sheet of plywood, a 2 foot piece of 2x4, and some 1x2 I had left over plus a can of Krylon I had ...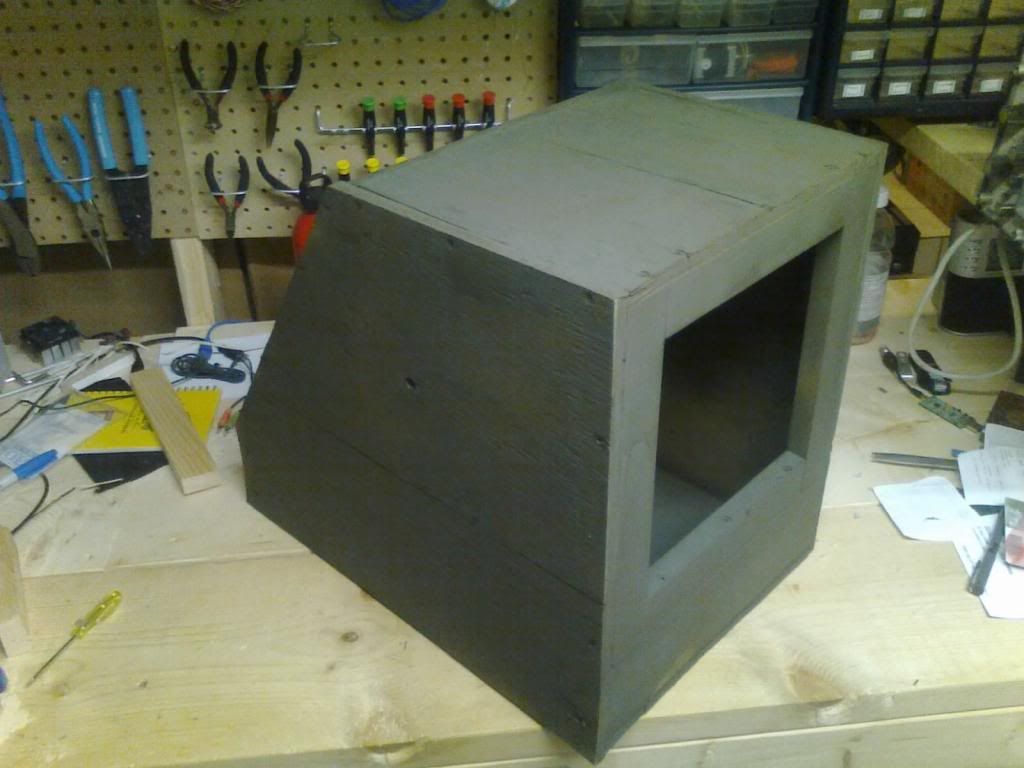 And with a target ...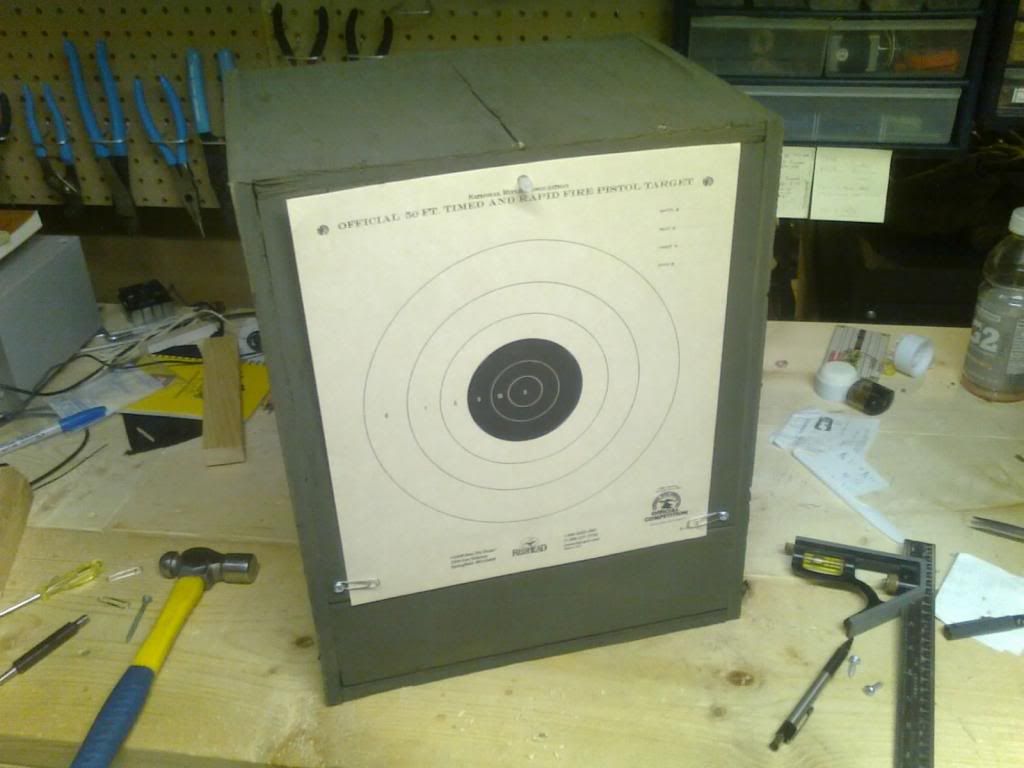 Yes I used a couple of screws with paper clips to hold the target down, and that plastic peg at the top center is the cap off the syring I use for blowing up worms while trout fishing.
Took 30 minutes with my handheld jig saw and a few screws (plus paint time). With scrap material (maybe $20 if you bought it from Home Depot just for this).
Dimitri