So, I wanted to start this thread for people looking to find duster gas in and around the GTA. After searching the forums I notice that there hasn't been a thread on this topic for over a year, and a lot of them are dated. I recently went out in seach for affordable duster gas made with 1,1,1,2 - tetrafluoroethane 134a.
I know there are some places on-line selling Dust OFF 8oz from roughly $4-$5 Dollars.
It is made with 134a, and a fellow member of ASC sells it on his website for $4.99. Although its a great price, its known to be in and out of stock and i believe there is no retail location to pick it up at (shipping costs).
http://www.technologydirectcanada.co...duct_info.html
Another 134a Gold Mine that I found yesterday was SAYAL Hobbies.
http://www.sayalhobbies.com/CatalogContacts.asp
They have locations all over the GTA including ones in: Toronto, Vaughn, Barrie, Mississauga, Burlington, and Cambridge. This place was massive and had anything and everything you could imagine. In the Duster Gas department I found two different makes, both were $13.95 each and contain only 134a. The Asalco Duster (blue) is only 14oz while the MG Chemicals Super Duster 134 is 16oz. The upside here is they are always stocked and ready to go, and on their website you can search and see the inventory of each location. They also had smaller, more compact 8oz bottles of the Asalco Duster avaliable.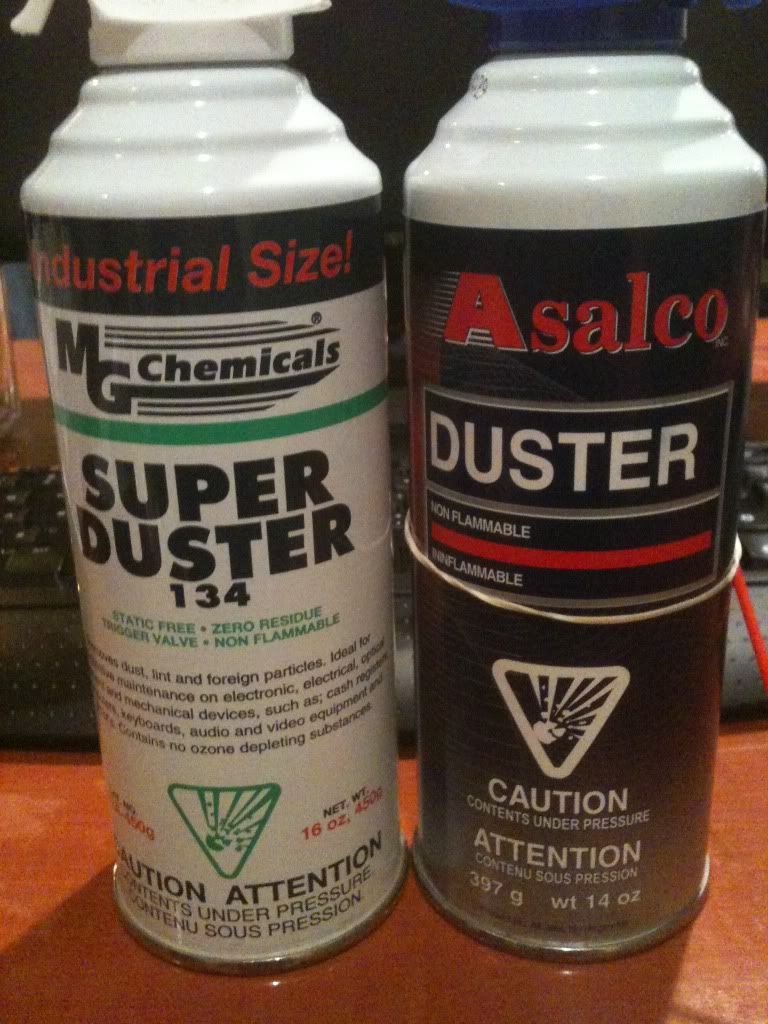 If anyone knows of any specific places that also sell duster post it on up.