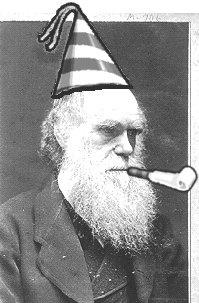 Consider the following email found in my inbox this morning. While I get a lot of fan mail and a lot of detailed questions about airsoft BBs, this one threw me a little.
Quote:
I received your contact information from your customer service department.

The other day I came across an old BB gun I had from about 10-12 years ago. Excited, I went online and researched where I can buy some BB's. Sure enough I found BB bastard. I had only read good reviews online.

I made a small purchase, see below. When making my purchase I tried to see what size BB's you sell, but I couldn't seem to find that information anywhere. Therefore, I assumed that the size was generic.

When I received my order, to my dissatisfaction the BB's did not fit. My BB gun takes BB's that are CAL.(4.5mm)

Can I please return my order as I cannot use them?
I did open the zip locks to test each weight of BB I purchased.

Please advise.

As well do you know where I can get BB's that will fit my gun?

Awaiting your favourable reply,

Best Regards,


Im N. Idiot
Lets see:
- The bag says 6mm on it and the graphic is available on the site in the shopping cart
- The bag also says "Airsoft Projectiles"
- Links throughout the site refer to 6mm BBs and calculations
I'm going to modify all the product descriptions and FAQs to prevent someone from being able to claim they could not find the "information anywhere" so its there in front of them - lesson learned, that person will buy my BBs if I don't say it outright.
BB Bastard has a satisfaction money-back guarantee, so I'm obviously going to honor that but, I'm curious, what do you all think and how would you reply? I'm holding back right now because I want to see what you all would say.