pistols as a primary ...or as your first gun... gonna echo some peoples opinions
is it doable? yup! .. but it the tactics, play style and the spendature (aka $$$$) are completely different.
this also depends ALOT on which pistol you choose. and again how you use it.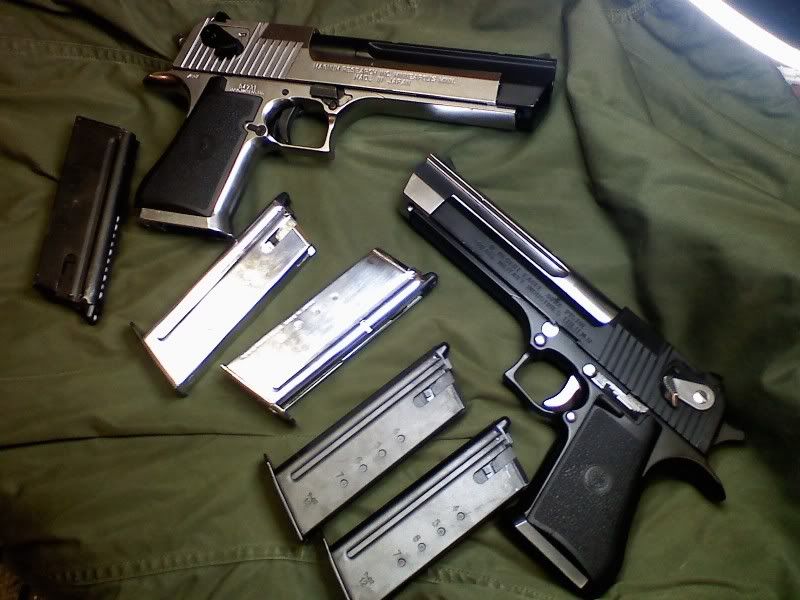 these match the range of 90% of the rifles I run into on the field. now.. even with a pair.. how do you match the ROF of an Aeg? well nearly everyone I get near hits the ground when they start going off now LOL ... they are rather distinctive.
the downside.. they are damn big for a pistol, holster options are pretty much just big ass universals ... the cost, for the price of the pair... mags.. etc ... I probably could have just built an uber TM m14 and just hung back picking them off.
__________________
Vancouver Island Gun Doc, custom builder.
Leader - M.E.R.C. multi enviroment recon CAVALRY
Quote:
"SIR!, you've gone mad with power!"
"Ofcourse I have, you ever gone mad without power, it's useless, no one pays any attention"
The Cavalry Comes