Are BBBastards worth the price?
I've looked into this brand called BioshotBB; they're biodegradable and fairly accurate and much cheaper than BBbastards. ($16 for 5000)
Here's a picture a grouping of Bioshot .25s at 60ft.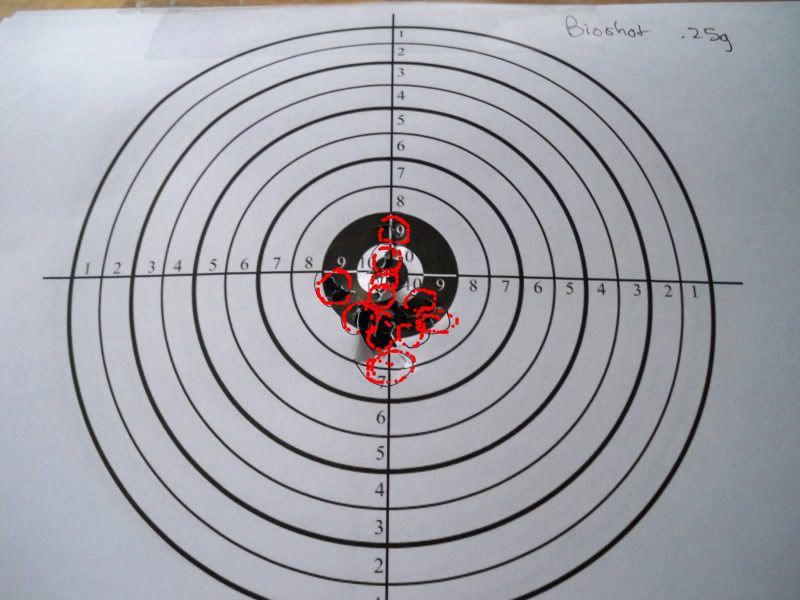 Also, for those who used G&G and Madbull bbs, would they be a competitor for BBBastards?
Thanks