So I did a search for this and I was surprised that nothing had been posted yet.
I found this a few days ago and instantly fell in love. I WANT ONE.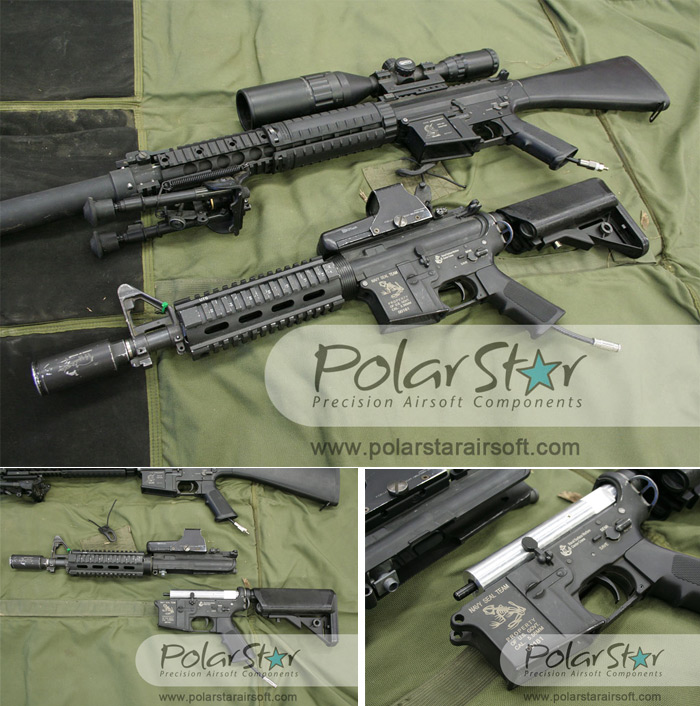 Even though this is an HPA/CO2 run kit, it will still need your a battery to run the electronics on it. From what I have read, they spec it to work around 7-9 volts. So you can run a small Ni-meh/Ni-Cad battery, or a LiPo no problems, and it will probably last many many many many games.
I think this would be PERFECT for anything from CQB rifles to MGs. I know running tanks and lines is not everyone's cup of tea, its not mine either, but I think I would try it out for this product.
While looking for pics to post I found an article about it on arnies >
http://arniesairsoft.co.uk/news2/21616
They have some impressive videos on their youtube channel >
http://www.youtube.com/user/PolarStarAirsoft
December 2010 Pre-orders were mentioned, but I'm not sure its going to happen, either way its coming soon, and I plan on getting one. (hopefully it wont cost 1/2 my pay check :s)
I know I got Amos interested too