Quote:
Originally Posted by
Wh1t3y

Alright here it is! I'm fully kitted and got my AR on my lap while I type this out - and you know what? I'm cool with that!

I want to hear what compels any of you to chairsoft. When you just HAD to get kitted up. New gear? New gun? New anything! For me personally, I just got my new M4 and I needed to test my old M14 kit out with this gun, but holy cow do I wish I was at a field instead of in my bedroom.

Whitey.
A team mate and I have gotten fully kitted to play a ArmA 2 when it launched. I have pictures somewhere. [EDIT: Picture up]
Yes. We were tempted to use radios instead of shout between two rooms.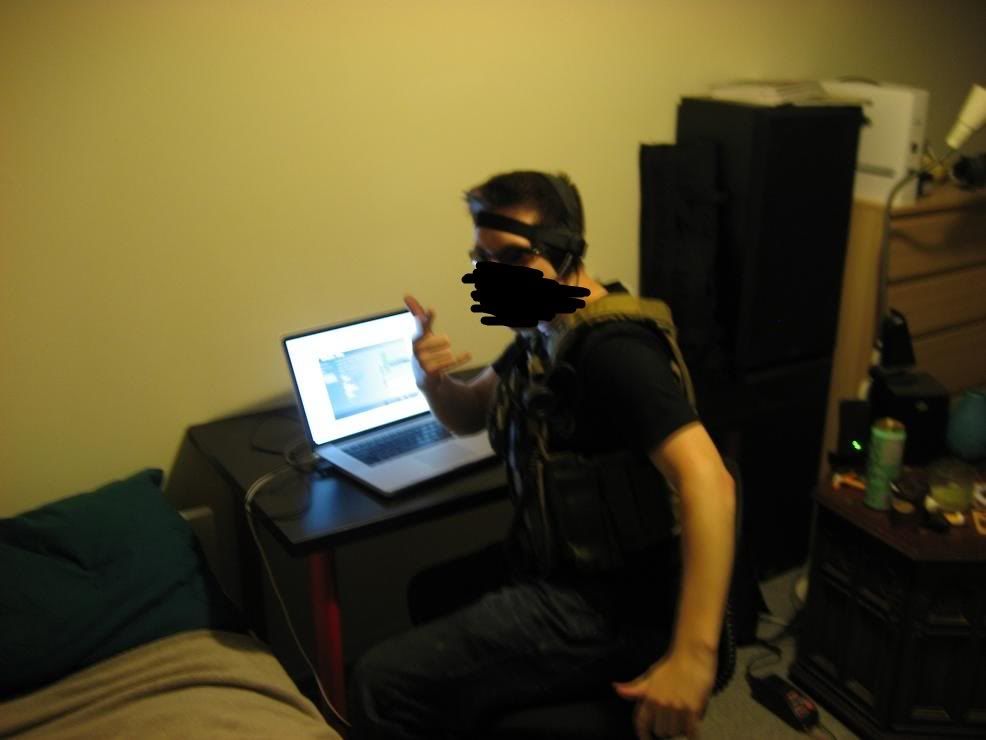 __________________
Ár skal rísa, sá er annars vill
fé eða fjör hafa. Sjaldan liggjandi úlfur
lær um getur né sofandi maður sigur.