Hey there, I noticed there wasn't a reveiw up for Garrison Airsoft or the KJW CQB-R's yet!
First off I'll start with the Garrison Airsoft review:
Communications were spot on! All my PM's and questions were answered in a very timely manner in a professional way!
The product arrived EXACTLY how it was supposed to, really quickly. The time from payment to tracking number was exceptional, all happened within less than 24 hours!
Business done like business should be!
Eeyore is a stand up guy and I would have NO problems dealing with him again in the future! I love my new toys

---------------------------------------------------------
Now onto the KJW CQB-R Reveiw!!
AWESOME.
These are my favorite GBB M4's!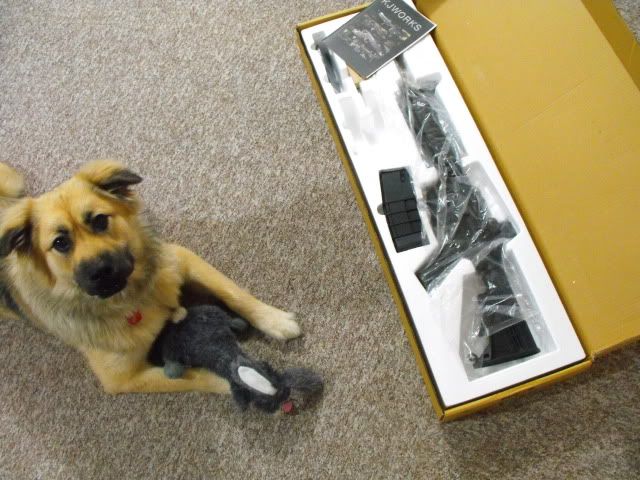 Unboxing (My dog approves of my new toy!)
Finish is nice -- not quite as matte as the WE line of GBBR's, but it it's certainly a robust feeling finish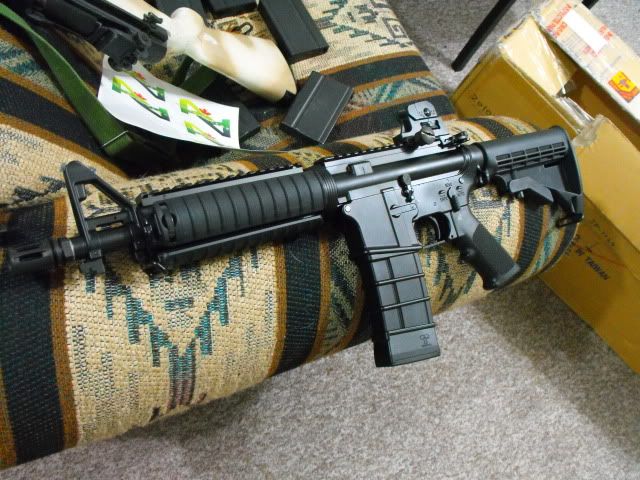 Wonderful CQB-R and the wonderful couch from the 80's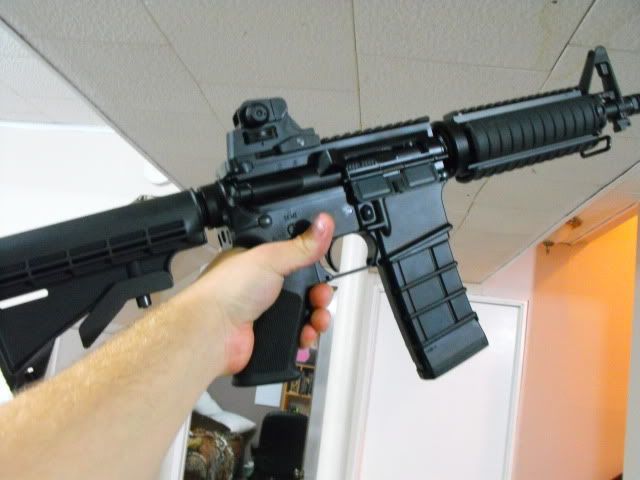 Full-gun view (I honestly have no floor space right now lol)
YouTube - KJW M4 CQB-R Test Fire
Mmm blow back (excuse the water stains on the roof
One of the upstairs plants decided it didn't want any water so it spilled through the hardwood.)
This thing was designed by Tanio Kobayashi, the grandfather of the modern Gas Blowback system.
I'm willing to bet these things are going to have a very bright future in Gas blowbacks. I was told by good friend in Japan (he works for one of the largest airsoft stores in Japan) that the First Factory (Prometheus, Layalx, Etc) are working on upgrades for this thing!
There have been quite a few reports from the UK where people have shot over 10,000 rounds through their gun straight out of the box and haven't had to replace anything yet.
RA-Tech along with Cradle Airsoft already has a bunch of upgrades to support the KJW/Tanio Koba platform.
This gun is great, I'm extremely satisfied with my purchase