Reserved for upcoming review - 17 day trip with multiple pieces of electronics (iTouch/iPod Nano, Digital SLR, Netbook, GPS) that won't always have access to 12v/120v. Looking to go completely off-grid with the ability to repower all my electronics. After the trip, this gear will go into my BoB.
-----
Initial comments:
The Inspire is really tiny and light - about the size of a pack of smokes, and will allegedly repower a iPhone 3-4 times without recharging. Solid - not going to break from a drop onto concrete - heavy ABS body with rubberized coating. Easily fits in my Versipack Jumbo's hidden CCW pocket. Has included USB/MiniUSB cable for both charging and recharging.
Explorer is a bit larger, again fits in Jumbo Versipack with no issues. Folds up into a package slightly larger than a big wallet - would easily fit in the cargo pocket of BDU's with room to spare. Heavy duty nylon outer - 600D Cordura?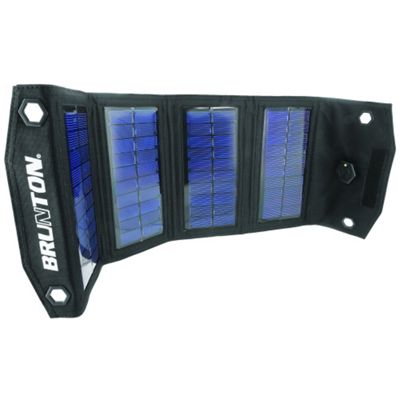 -----
Initial cost:
Brunton Inspire: $59.99 @ Cabelas
https://www.cabelas.ca/index.cfm?pag...tion=&ID=19270
Brunton Explorer: $79.99 @ Cabelas
https://www.cabelas.ca/index.cfm?pag...tion=&ID=19272