NOTE: YOU CAN NOT ORDER GUNS FROM THIS WEBSITE IF YOU ARE A CANADIAN CITIZEN.
http://www.airsoft-unlimited.net/osc/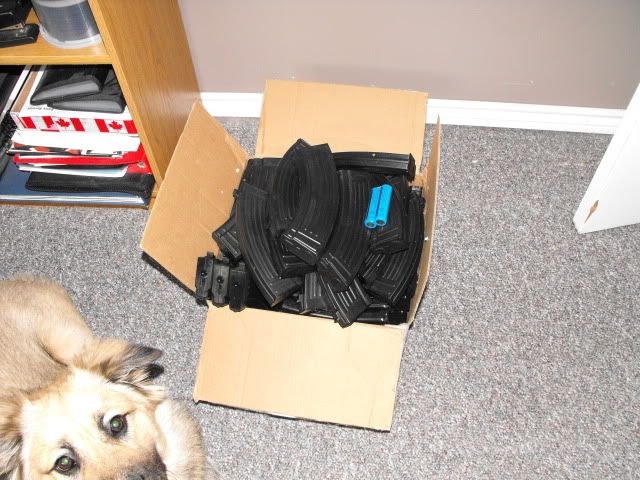 I'd like to start off by thanking Brad over at Airsoft Unlimited for his fantastic service. My team recently purchased several Real Sword Type 56... and anyone who is familiar with them will know that they can be extremely picky on what mags they like to feed... And seeing how CAD prices on a realsword mag was close to $40 and each member of Ivan normally runs around with 10 mags minimum... We decided to broaden our search!
We sent Airsoft Unlimited an email and they were EXTREMELY accommodating. Because I had to organize 8 different guys and get how many mags they wanted and all that stuff it took me a little while to get the final numbers to Brad.
Once everything was determined it took less than 3 weeks for the money to get out of my hands and for us to receive the 70+ Magazines that we had ordered.
Communications were top notch, we received several emails checking up on the status of our order and wondering if everything had arrived safely.
Before shipping we received a picture of all of our packages ready to go, then promptly after that we received our tracking numbers.
I would recommend ordering parts and accessories from Airsoft Unlimited, they are very trustworthy guys