Well ever since I first saw the videos for these I could not wait to get my hands on some. I ordered directly from S-Thunder via their website.
My parcel was held in Customs for 2 weeks but was not opened, so I have no idea how they will be perceived by our friends at the CBSA. Believe me though, when my package was being held, I fully expected a letter to arrive in the mail... Thankfully it all went good for me.
Here is what they look like in the package...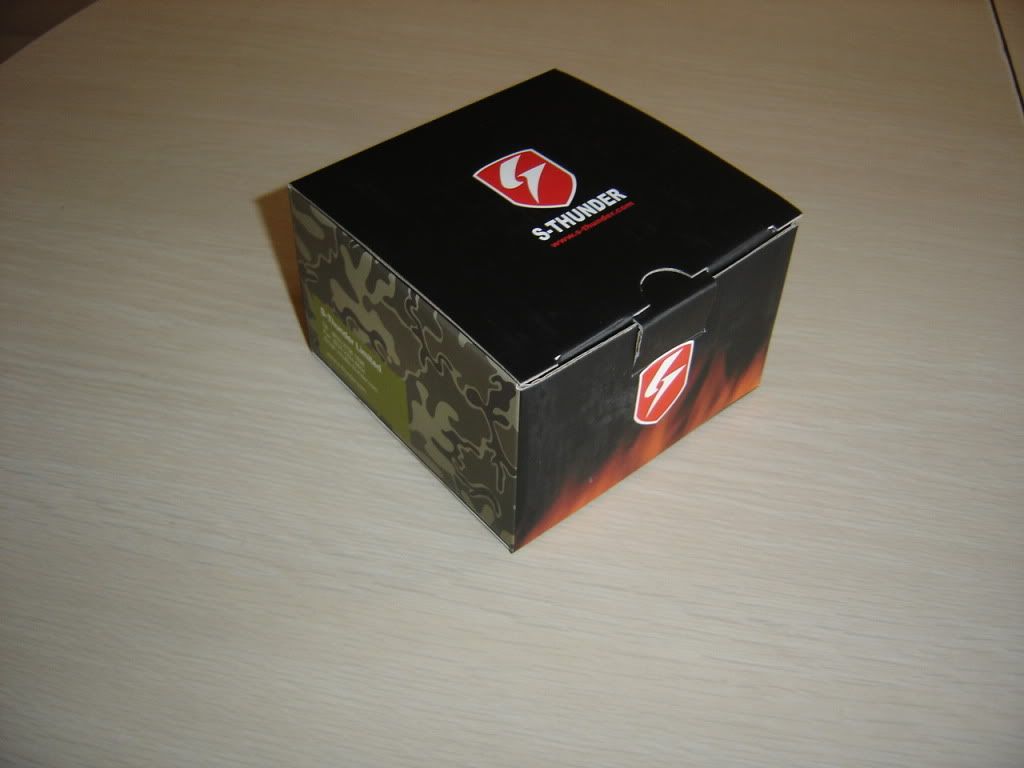 Upon opening the box this is how it is packaged...
Taking everything out reveals the mine, an instruction pamphlet, the plastic packing material, and a stylish carry bag for your new mine...
Here are the components of the mine. The part with the gas chamber in it snaps into the upper portion of the mine with the spring in between...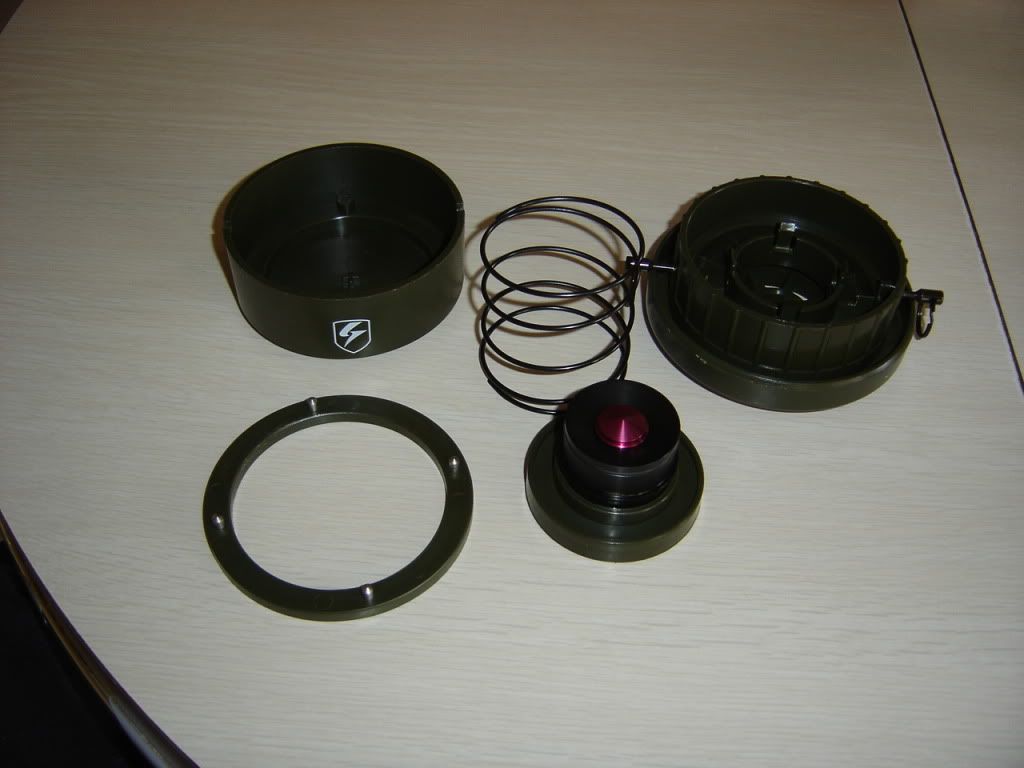 "What is that ring?" you ask... As far as I can tell it's purpose is to stabilize the base of the mine when you put it on with the spikes facing down. This essentially limits lateral movement when the mine is stepped upon.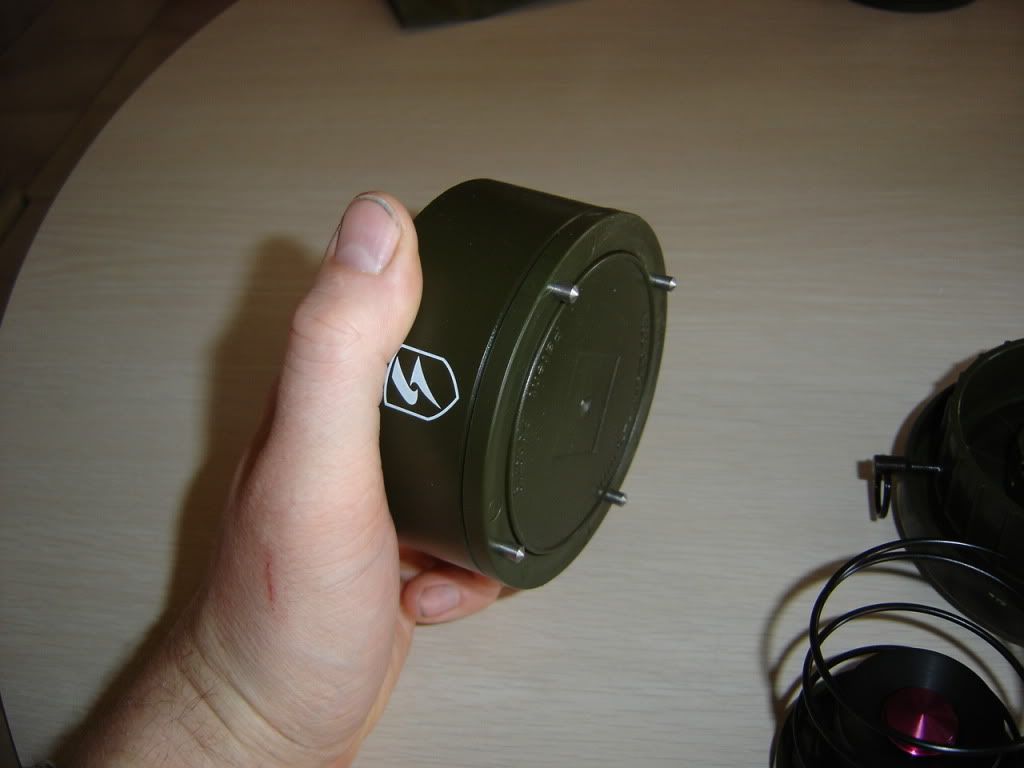 Here is the mine with all of the top components as aforementioned snapped together on the right, and on the left is the bottom of the mine where you can see the pin that the valve comes into contact with when the pins are removed from the sides and the mine is stepped upon (once fully assembled)...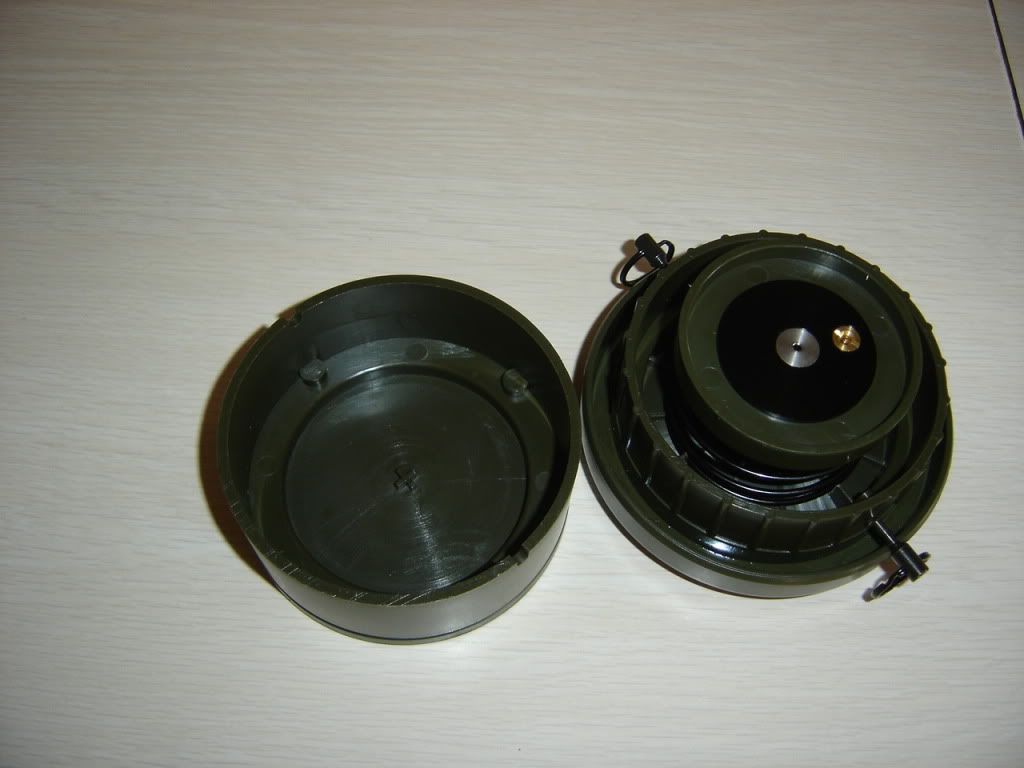 The travel distance is only 3-4mm downward. Note the difference between the logo and the top lip of the mine between pictures one and two...
Pic one, armed and ready...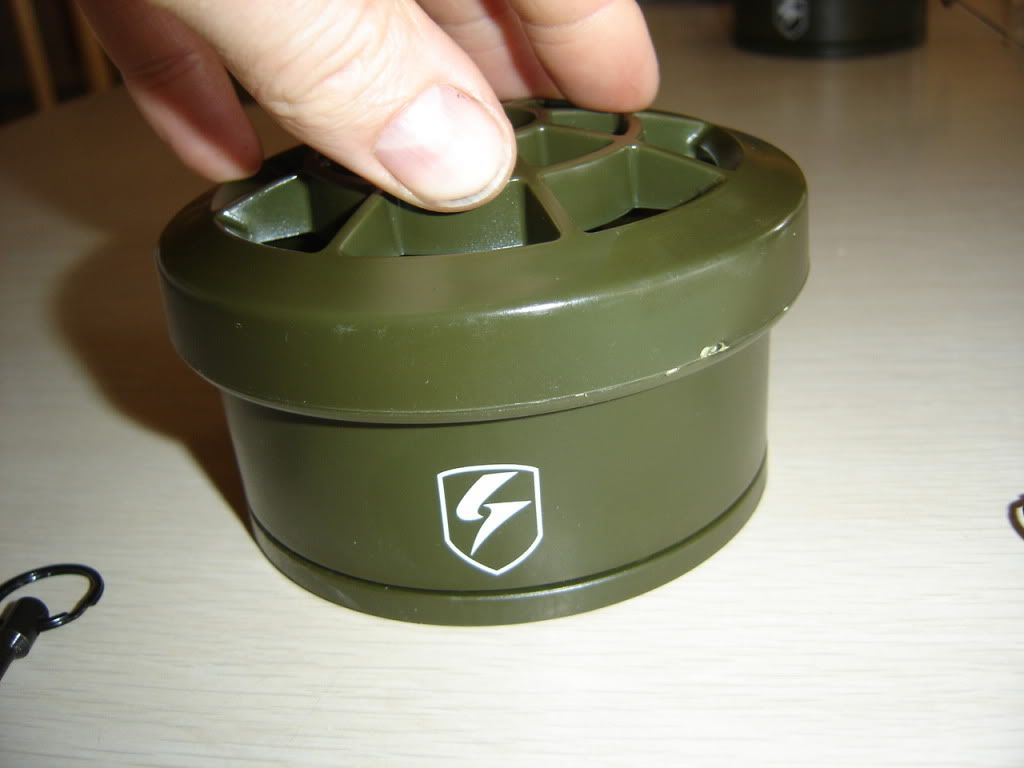 Pic two, pressure applied downward...BOOM...
And here is a group photo of my collection...
So far I have only tried the one mine out a couple of times with propane and flour. Nothing stellar, but I expect that with C02 at 600psi it will be more impressive. Kinda like the difference between any green gas 40mm grenade and a MadBull King grenade with C02

I will update once I have done some proper feild testing in the weeks ahead. I have seen the surprise someone gets from a simple spring powered trip trap... I can't wait to see people's reactions to these