The CQB King of the Soviet Union: GHK AKS-74U review
Recently, I start to prefer some little and smart weapon... especially after assembling a KSC PRI GEN-III AR15
It seems that I should search a classic Russian weapon to hang on the wall and GHK just release this classic version --AKS-74U GBB.
When it comes to the quality and function, this GBB is totally differnt from the past years. Player will definitely love it for just one glance. Also, it's easy for storage. It can be hung on the wall or put into closet.
This is absolutely the first choice for army player, we could see the fans everywhere from USA millitary to Al Qaeda, even the famous Osama bin Laden. It says that his 74U was get from Soviet senior officials; 74U was followed him in the war of Afghan.
It cost a lot to design AKS-74U, many steel parts also generous to present at this time. Now, let us appreciate
GHK AKS-74U GBB
!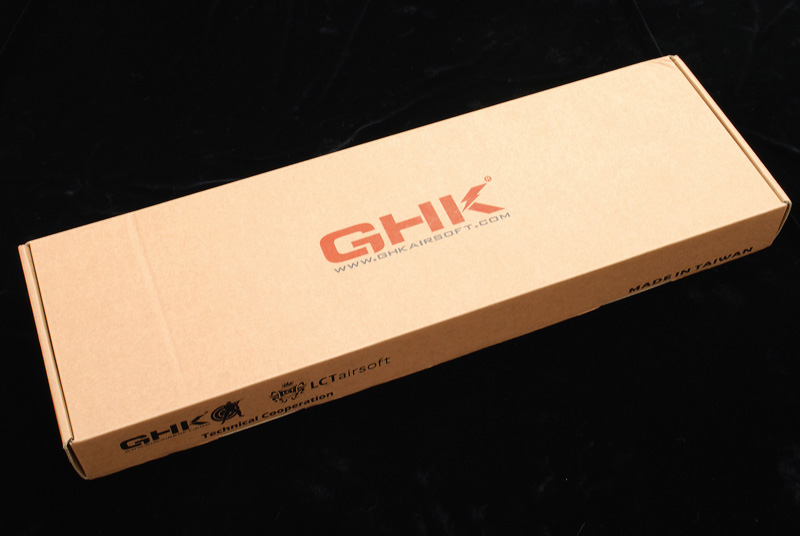 I was seldom to write an article for quick start guide; however, still get some capture this time!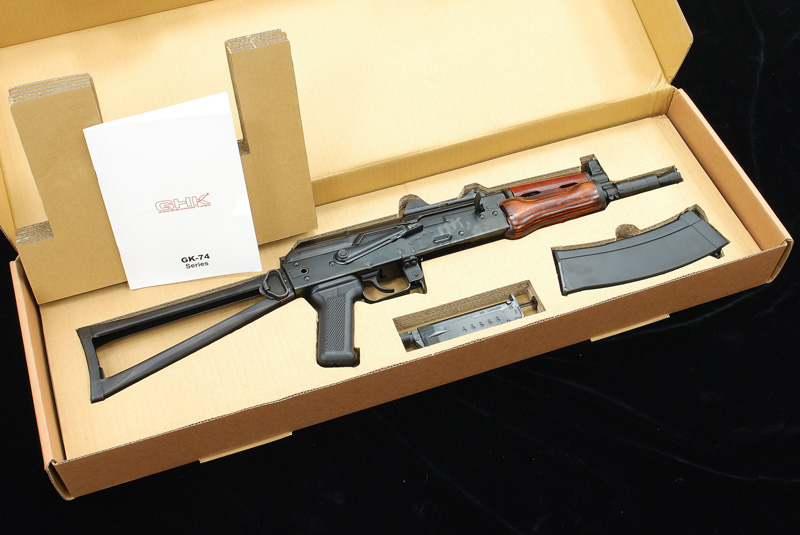 The package includes a AKS-74U/ a bb loader/ a manual/ a gas magazine.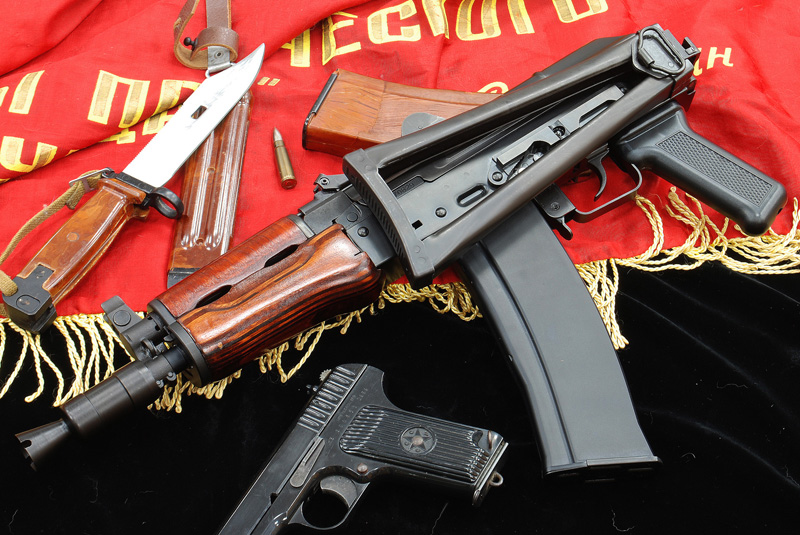 Take a look at a few beautiful photos of Russian style.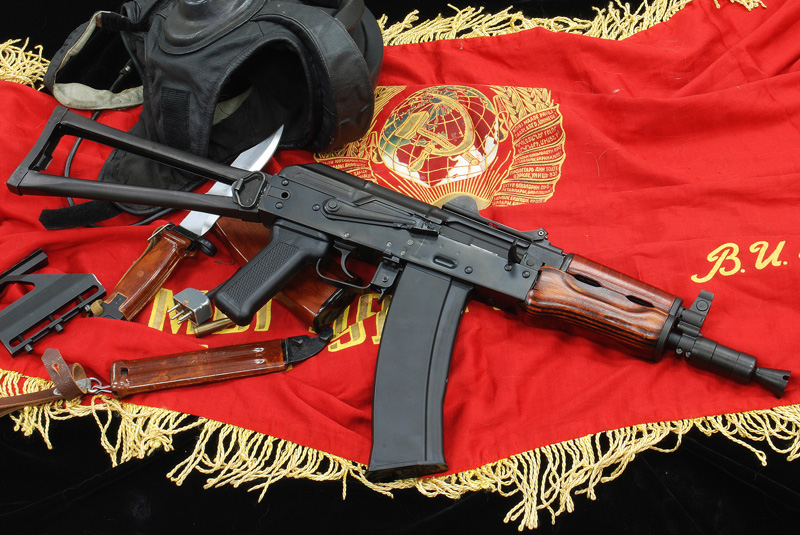 The external parts of GHK AKS-74U is made of steel, the surface shows color of manganese phosphate.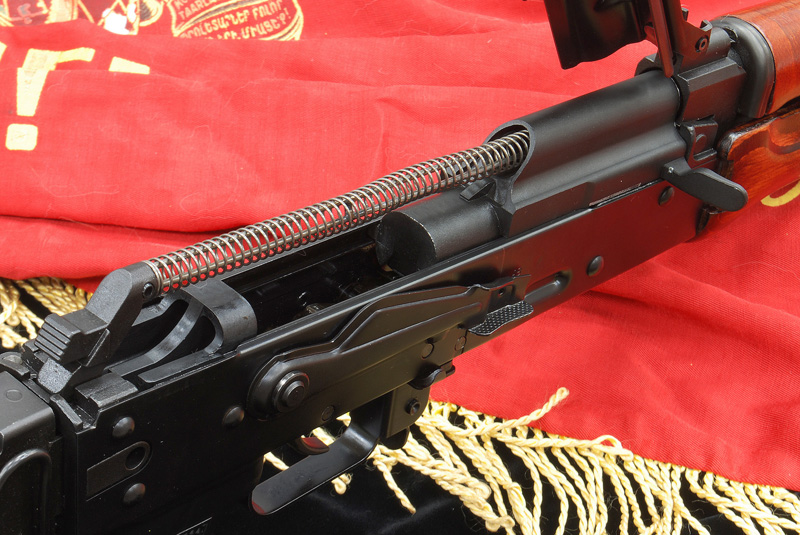 Open the upper receiver, you can see the simulate bolt recoil spring rod set.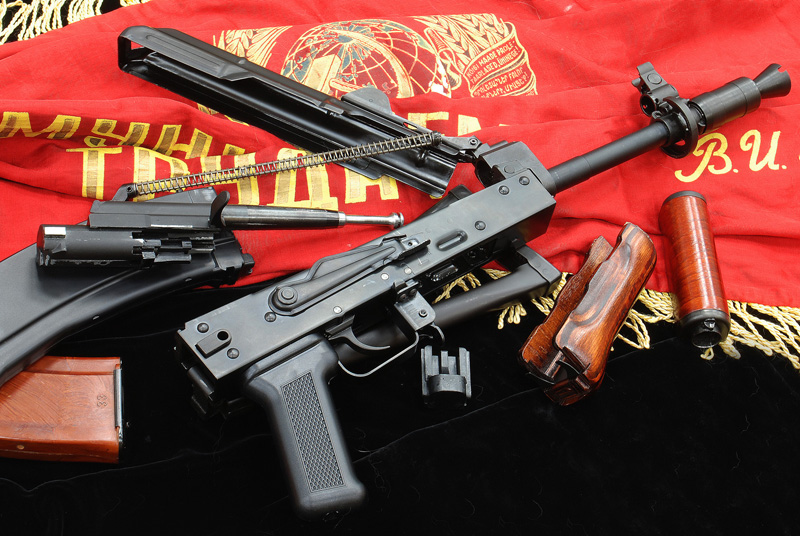 The whole gun can be disassemabled competely follow the way of real one (the outer barrel is made of aluminum alloy).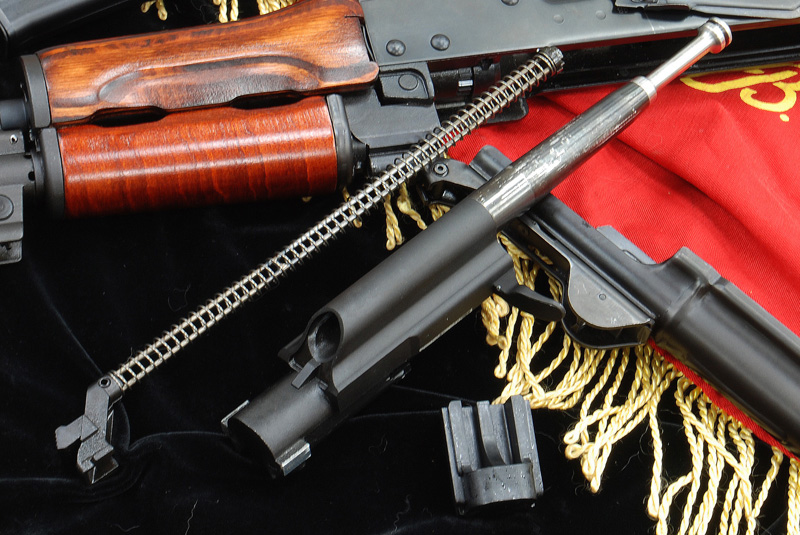 The latter half of bolt carrier is zinc alloy part, the gas tube of front is made by steel.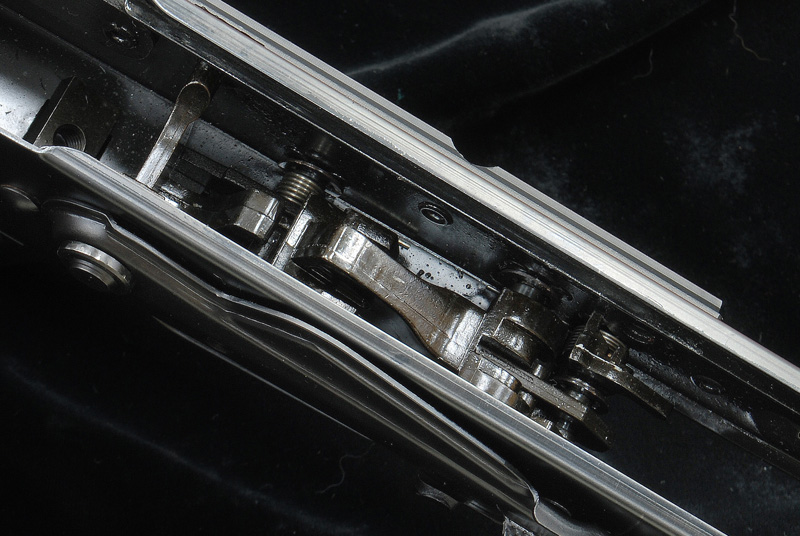 The feature of fire control internal part, the hammer is made of zinc alloy. There should be steel conversion kits coming up?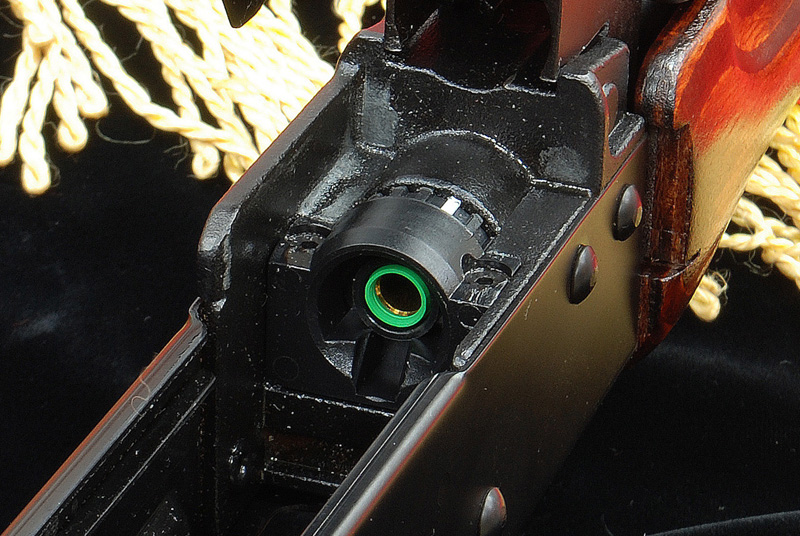 Special HOP-UP designed by GHK, everyone awares it's ballistic performance.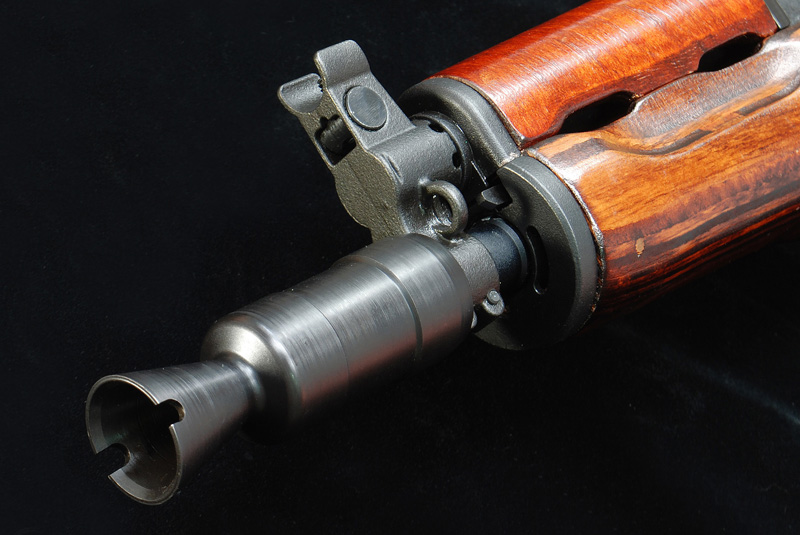 74U Trumpet style of steel flash hider, which texture seems quite detail.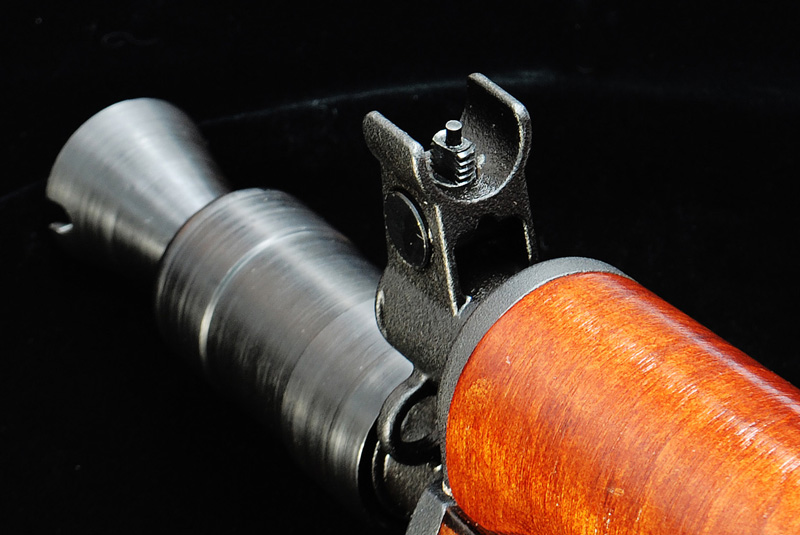 The front sight includes its tip is also steel made.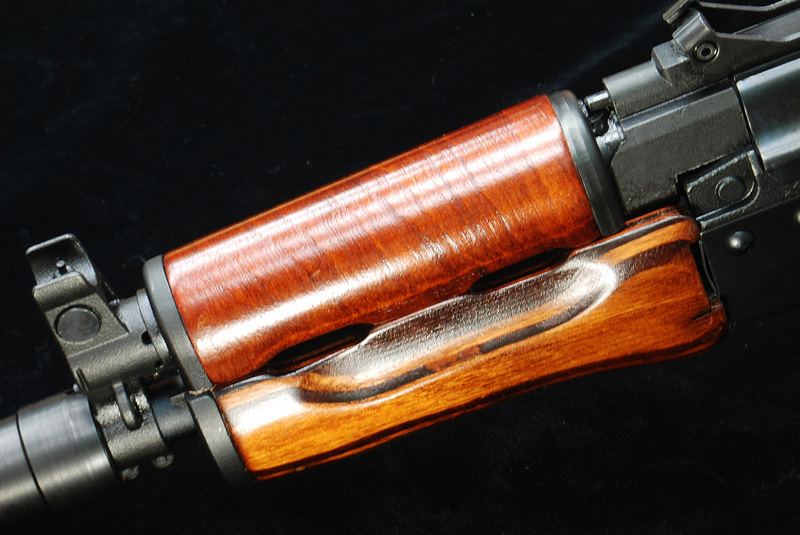 Spirit of AK: Laminated wood of hand guard!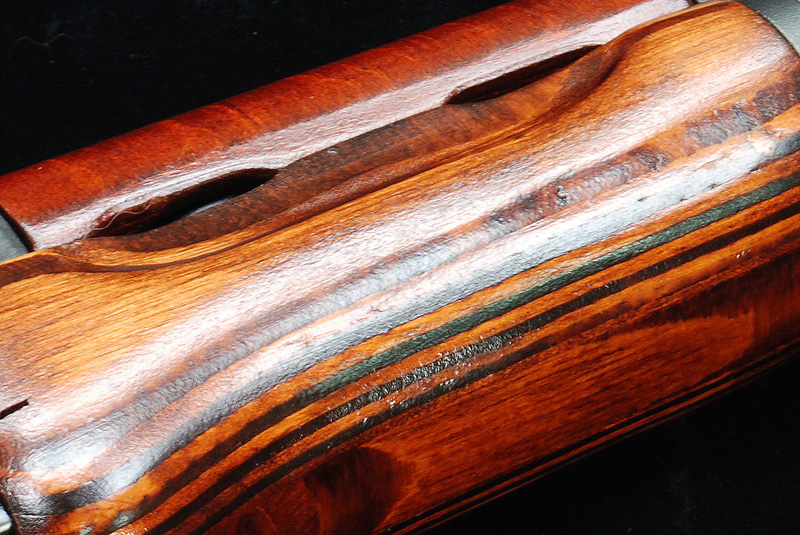 The quality layer of laminated wood is not the level of plastic one.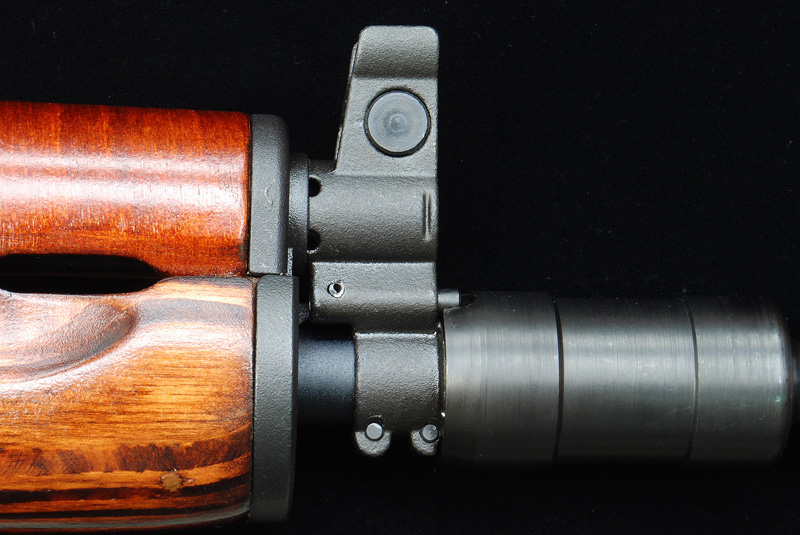 Look at the way of sight fixing; it's fixed with pins instead of hexagonal screws.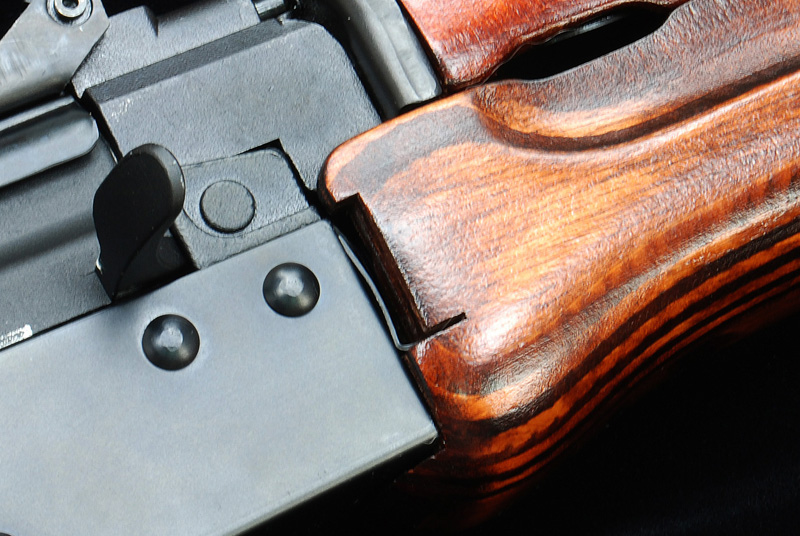 Handgurad fixed tabs... Just think of buying high price AEG kits before...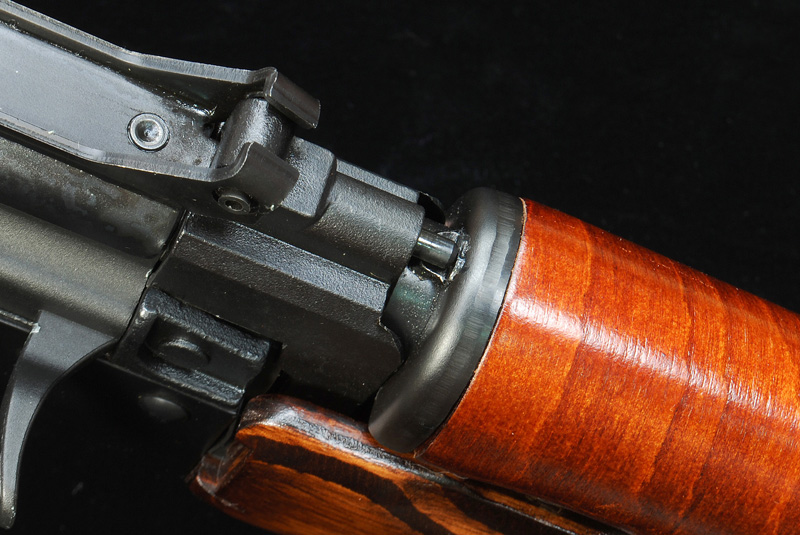 Upper handguard fixed block , you can clearly see fix point, which designed for steadying while shooting, avoid shaking.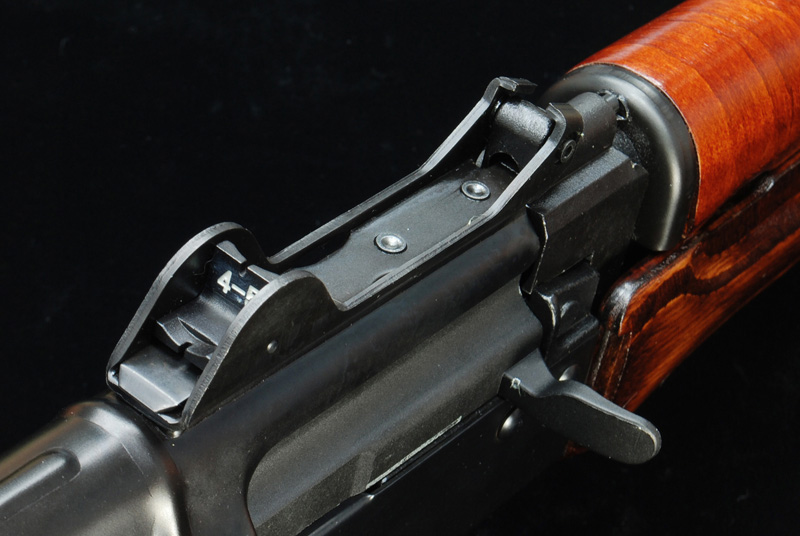 The rear sight only for 74U.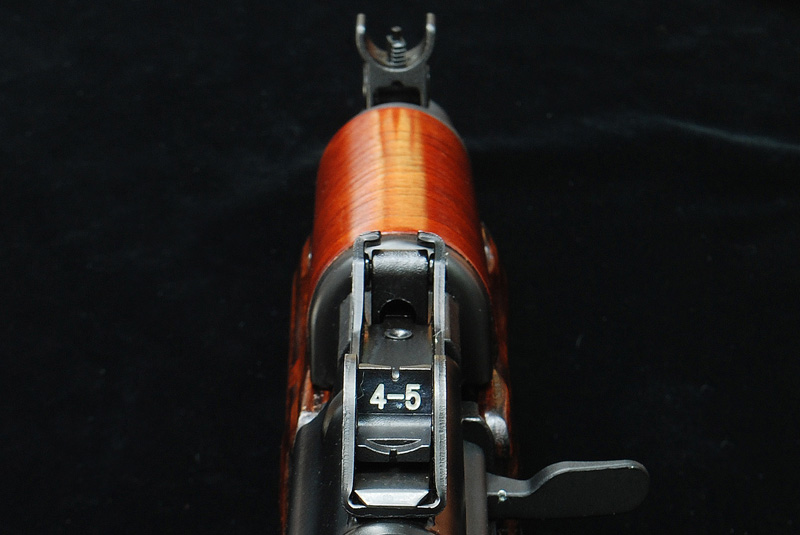 This angle is also beautiful, right? Can see the value of this handicraft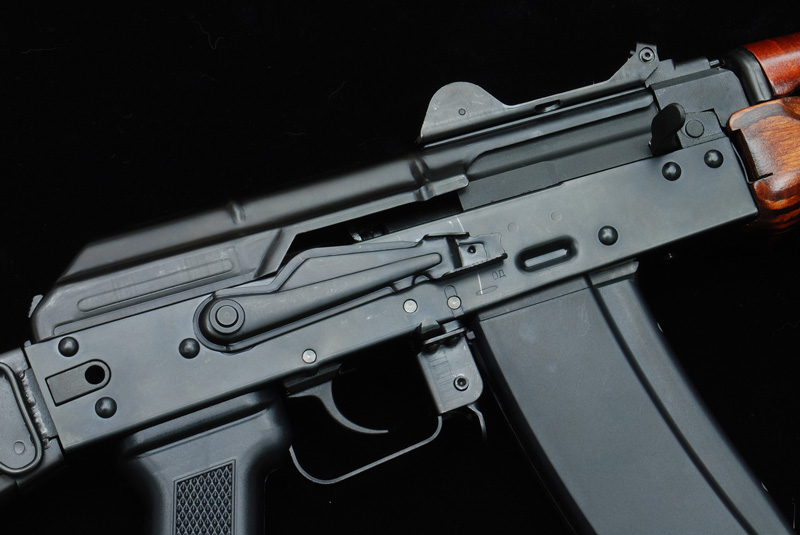 Steel-made body, all of detail is simulate.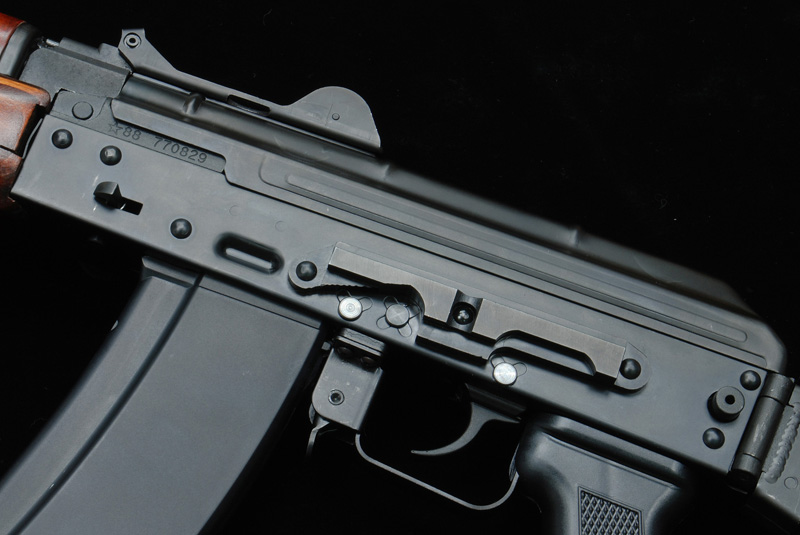 The left side of frame also riveted steel scope mount upgrade its quality.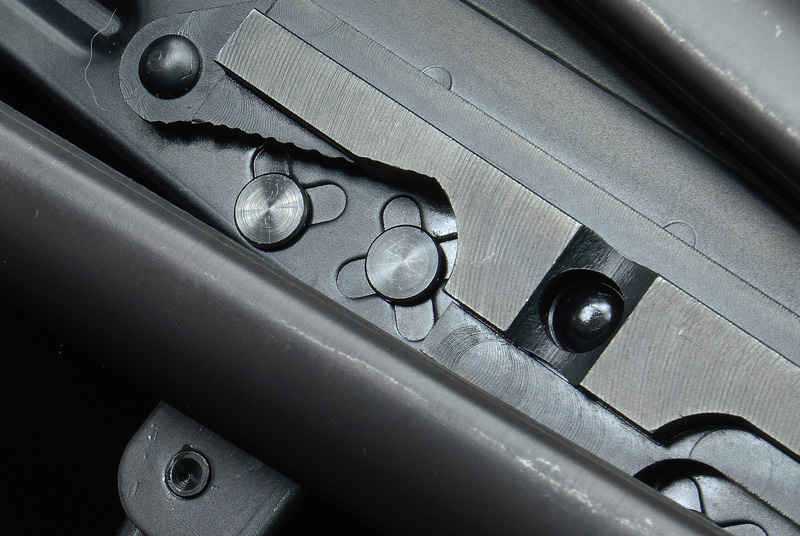 Retain a bet of working texture on the scope mount; all of detail shows exactly why players are so addictive.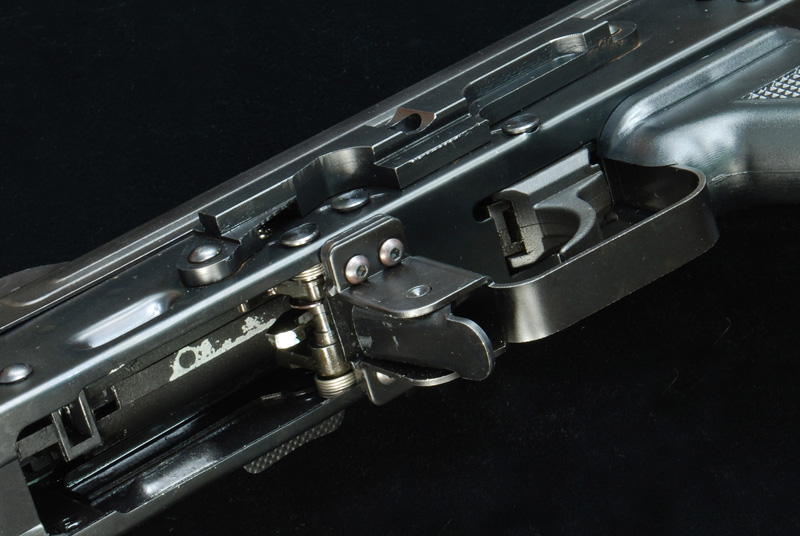 Steel-made trigger guard and magazine clip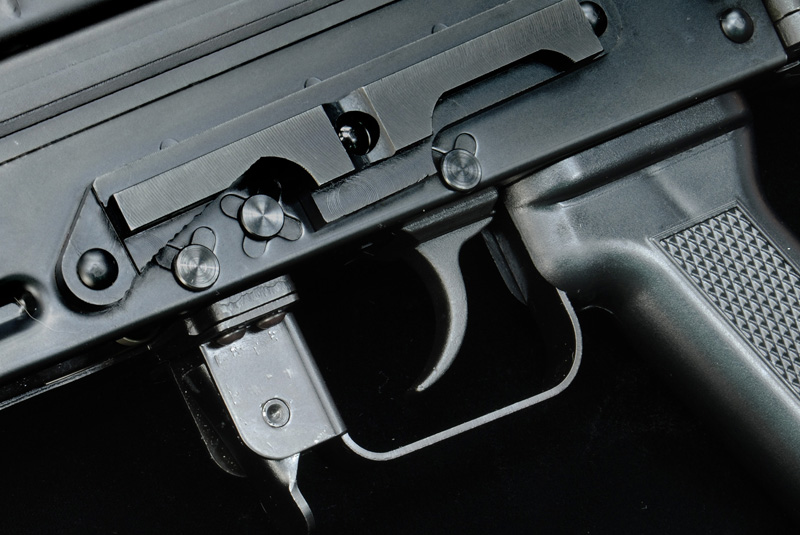 This 74U has changed to steel trigger, awesome~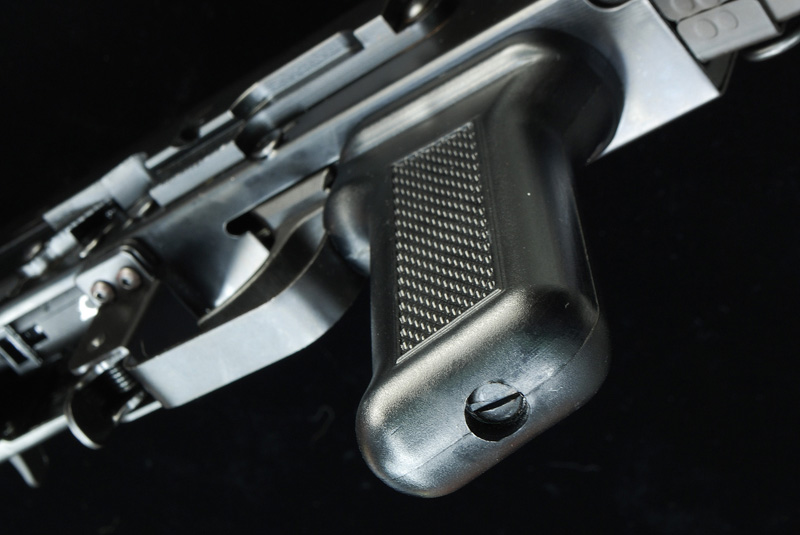 The nylon thin grip is adopted real size, but unfortunately, I didn't get the real AEG wood one...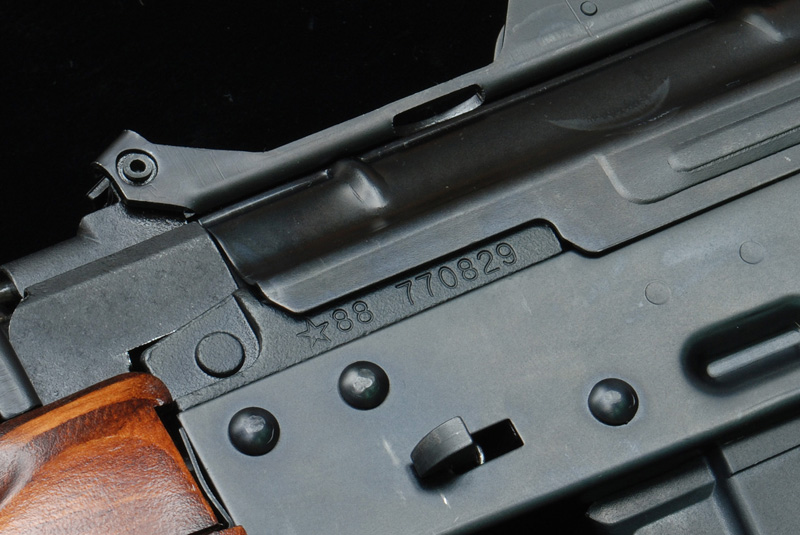 This is the only marking on the body, I think it has no flaw to pick.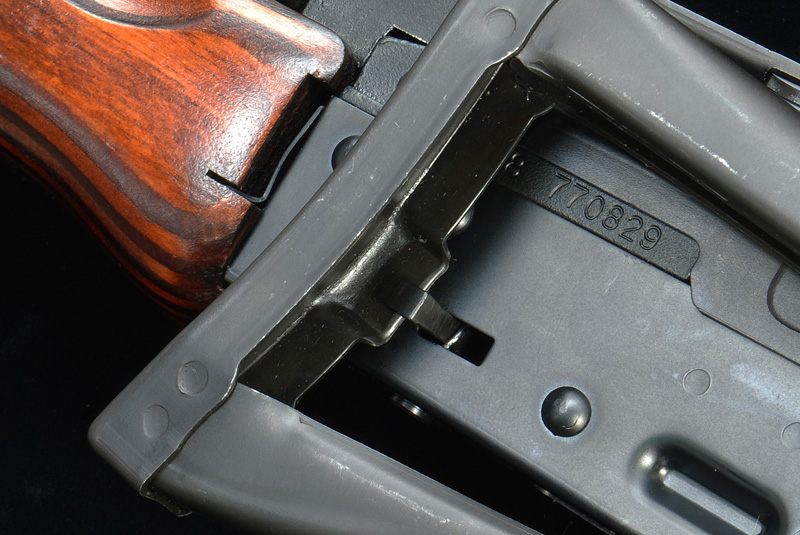 A close-up to stock clip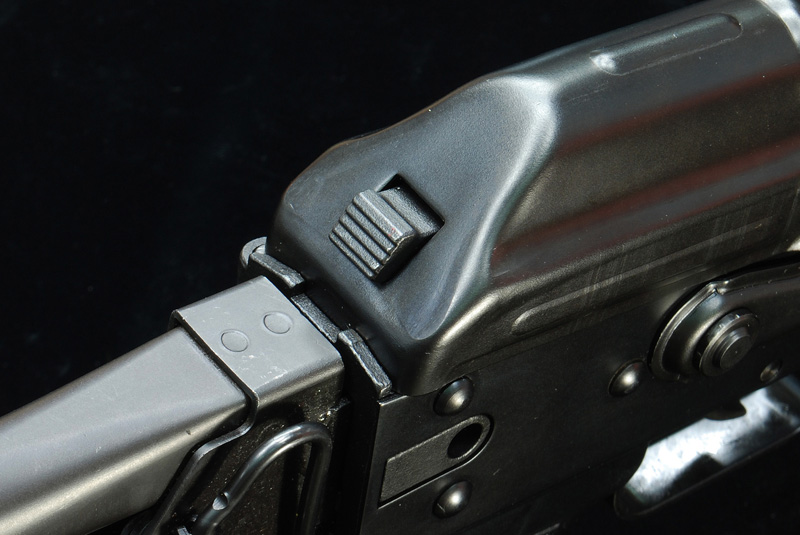 Upper receiver cover clip is also steel.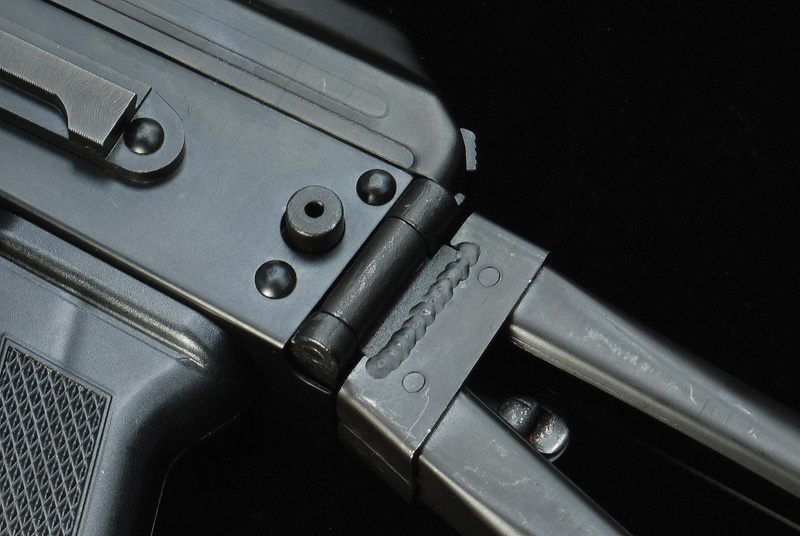 The close-up to folded of stock part, the joint is really perfect.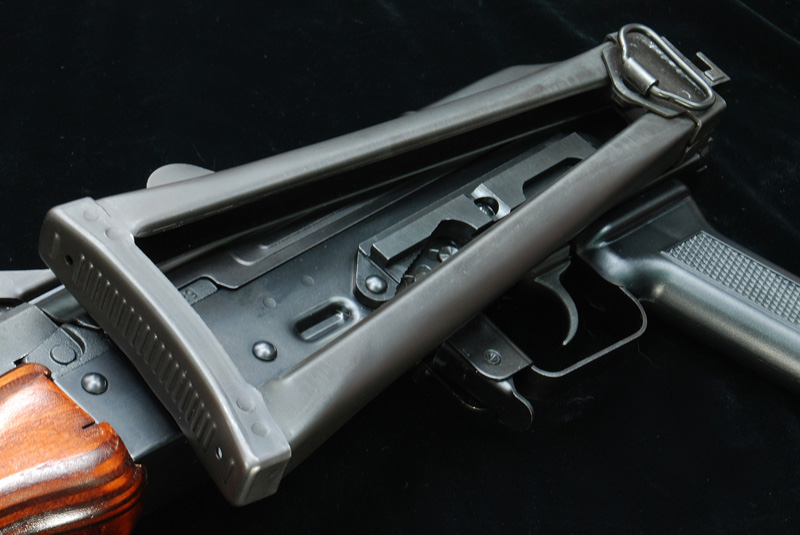 The look of folded stock.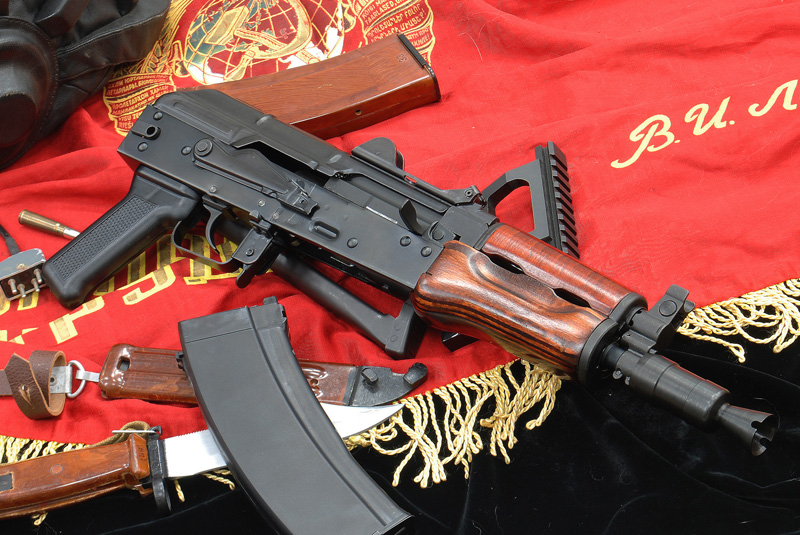 Russian-made classic, whether quality or recoil performance, I beileve players can get satisfaction from AKS-74U.
Even include those who don't like AK.
Although there are no 100 points perfect product, I still believe that GHK AKS-74U will not let players who favorite Russia series disappointed.