Beta, wiring it up is super super simple, especially on kenwood or Motorola 2 pin connectors where you dont even need to have one unionized connector, just appropriate 2.5mm and 3.5mm jacks.
Here is the pinout and basic layout of a kenwood 2 pin.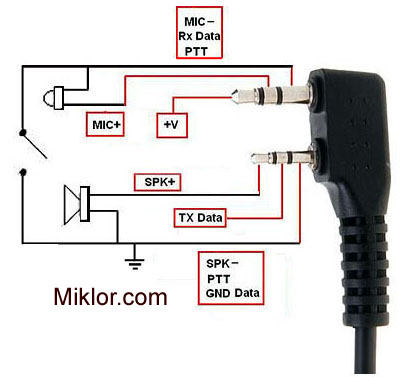 So in the case of passing through to a headset with a 3rd party boom mic and AUX port it would look like this.
(note: It's been a very long time since I have had to wire up civi radios so this may not be correct, but based on the previous image it should be - assuming it is correct)
Depending on your headsets AUX is wired you might want to bond the tip and ring on the AUX input jack together so you get comms in both ears.
If you are going to mount a mic intended for use with mil radios you wil have to exchange it for a mic that will work with the radio you are using though, so keep that in mind when searching for a more military looking boom arm.