Quote:
Originally Posted by
Porkchop

Very cool, btw not everyone had OD insignia in 1968. They were just starting.
In fact 1966 was the first year when the army started issuing OD insignias, but it wasn't before 1967 that all the men had one (officially).
But you're right, some units where very reluctant to give up their «colors» and semi-officially never made the transition. The cavalry and airborne divisions where the most difficult to convince and my unit, the 173d airborne, was one of those with the 101st and 82d.
Thanks, you made me look at the history of my unit with more details. Now I know that I'm period correct.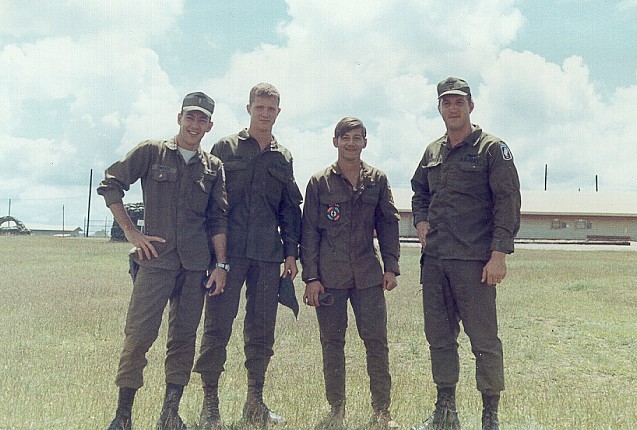 Casper Pilot WO1 Gary Horowitz, Unk, Unk & Pilot CW2 Bud Carroll 1970