That is also a good question.
Allow me to describe what I did.
I googled basspro Canada, which in turn displayed the appropriate link that was relvant to my search. So I clicked it.
I think selected Calgary because the location is closer to me.
I searched the word softair because that is what we are looking for. Remember thats softair, not airsoft. Even though some people say there is no difference.
And this is the price that I was shown for a kraken.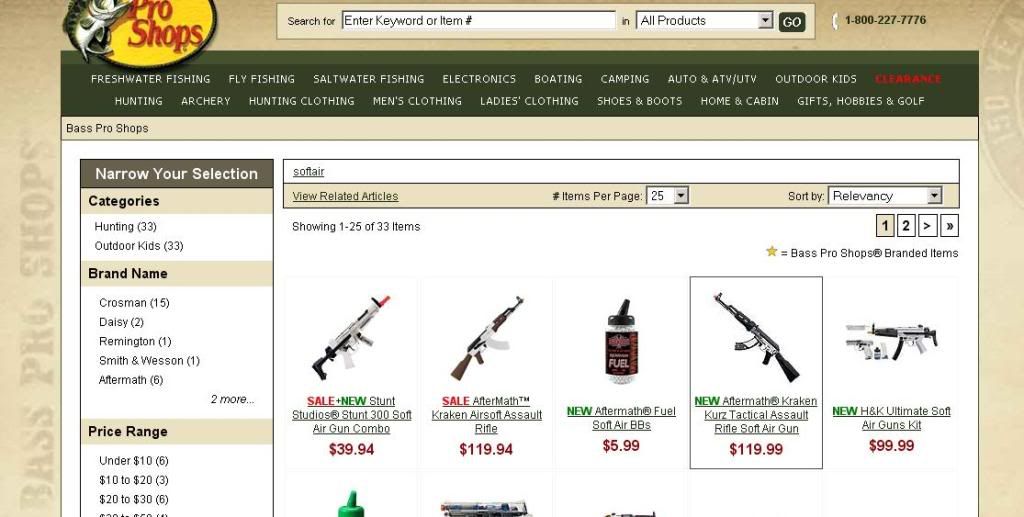 One could assume that it is American priced even though its a Canadian website, after reviewing a few of the American websites, it seems as if all the prices are the same regardless what country you are in so the only information I can offer since I do not work for basspro is to call basspro and ask them directly.