I have wanted to help raise money for various foundations related to Public Safety and Military for awhile now. Yesterday I recieved an email regarding a way to help. 5.11 is currently selling specially branded merchandise in support of the FDNY Foundation, for EMS Operations and the National Law Enforcement Officers Memorial Fund. The goal is to raise $750,000 dollars total. However I will turn you over to this wonderfully worded press release as it will say it better then I can.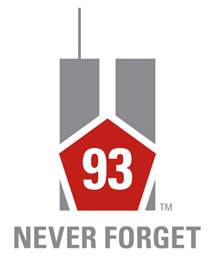 As part of the 10th anniversary commemorating the terrorist attacks on September 11, 2001, 5.11 Tactical invites you to wear and share your thanks. The tactical apparel company will honor Public Safety Officers involved in incidents on 9/11 and donate all profits from a special line of tactical clothing to three funds that pay tribute to those who serve.

The goal is to donate $250,000 to the FDNY Foundation for fire service and $250,000 for EMS operations, and $250,000 to the National Law Enforcement Officers Memorial Fund. "We are so grateful to the men and women who put their lives on the line for us on 9/11 and every day. This is one way for us to show public safety officers across the country that we will not forget their sacrifices," explains Dan Costa, CEO of 5.11 Tactical.

5.11 Tactical is using a unique anniversary logo that honors the heroes of September 11, 2001. The emblem features the Twin Towers, the Pentagon, and flight number 93 whose brave passengers prevented it from being used as a third weapon. Mike G., a 9.11 First Responder with the Department of Homeland Security explains "We were meeting with Dan (5.11's CEO) to discuss new product ideas when the talk turned serious and we began reflecting on 9.11 and noted that 2011 would be the 10 year anniversary. I sketched an idea for the emblem on a napkin (literally) and the idea was born."

This logo will be embroidered on a special line of apparel created specifically for this project. To engage the public, 5.11 Tactical will donate 100% of the net profits from the sale of these apparel items to the three tribute funds. The idea is for people to purchase a logoed shirt, bag, hat or wallet and utilize the logo to engage others to ask about the cause and also contribute. The tactical clothing and accessory company has introduced this line as a way to pay tribute to our brave public servants by raising money for these funds. Anyone who purchases an item will make a donation to the funds and remember the heroes of 9/11.
Al Autry, Vice President of Marketing for 5.11 Tactical whose son is a firefighter explains: "We hope that this fund drive can be one voice in a chorus of organizations that will take this opportunity to show support and gratitude for our public safety officers."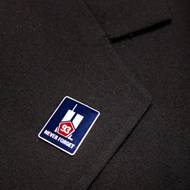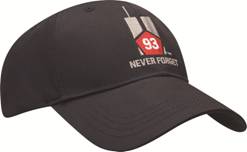 This is an extremely good cause and I urge you to support it if you can. I hope to have more posts like this in the future. So if you are part of a foundation that might fit the bill please don't hesitate to send me an email.
If you would like to see the entire press release click this
link
. If not and you would like to see whats available click
here
.