Quote:
Originally Posted by
Danke

You can fit and swap most of the TM upgrade parts to a WE Glock. I've done a couple that if you check this thread or the Pistol pictures that you'll see.

I have also done TM ones though and I find the TM is much easier to work with and the end product is just better performing.
Nice. It's good to know that at the very least I'll be able to work with the WE Glock until I can get my hands on a TM in the future.
I recently acquired a Gunsmodify Trigger for my WE G17 and was wondering if anyone has had experience installing one of 2016 versions before?
Specifically, for mine, the adjustment screw is actually on the back of the trigger rather than at the front and I'm having trouble figuring out how to adjust this as I've only been able to find tutorials for the other style trigger where the adjustment screw goes in from the front.
Adjustment Screw in the Rear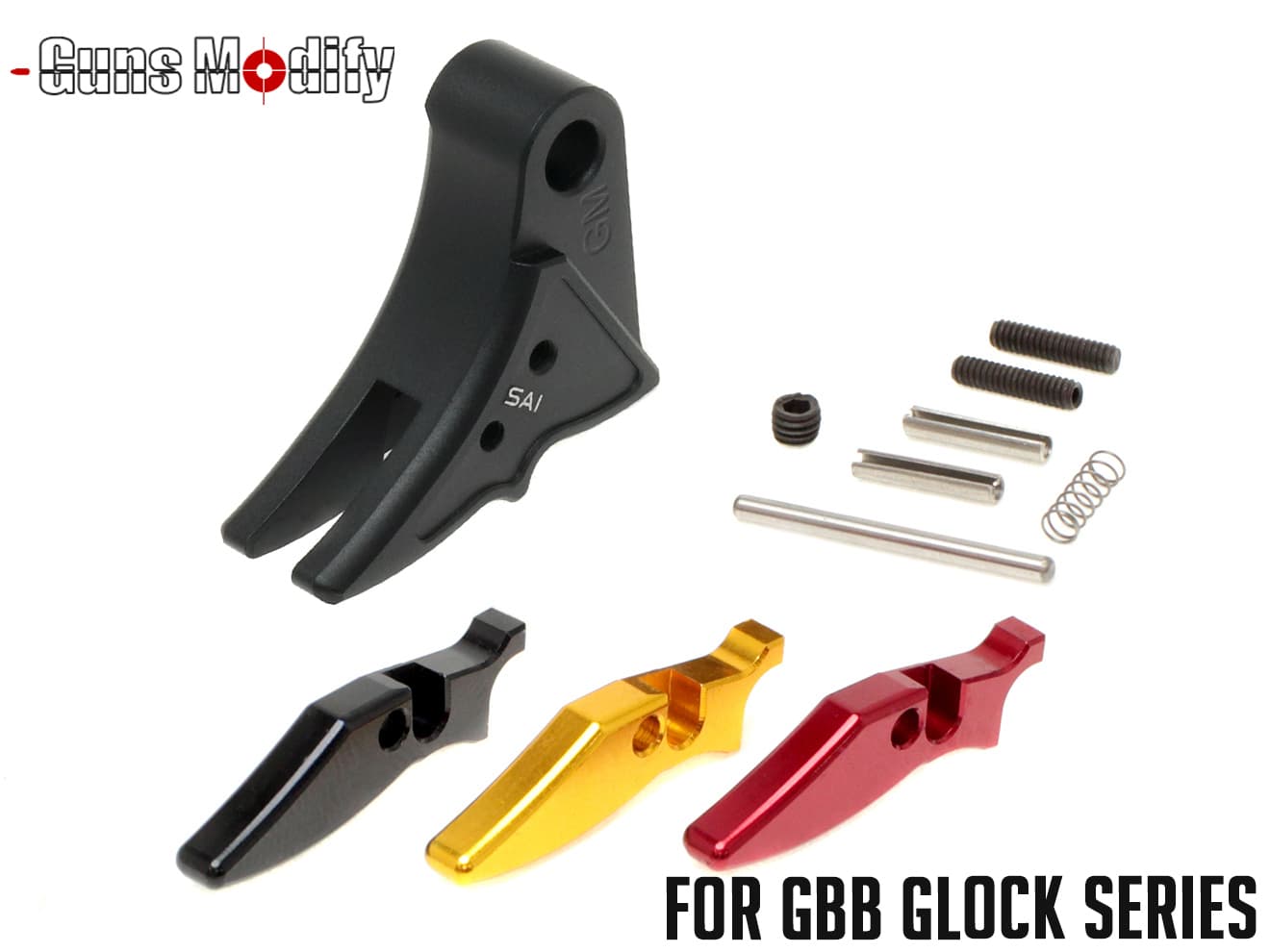 Adjustment Screw in the Front
Cheers!