Quote:
Originally Posted by
Thatotherguy

Dart, You're thinking of Marushin.
And only Conversion How-to's are available for the m14
Actually, there's quite a few conversion kits readily available from various individuals who make them on a full time basis.
The WW2AA.com boards have a few guys, 2ndbat and tommygunner to name a few, who make EXCELLENT replica AEG's. Not just M1's... lot's of different options, from Lee Enfields to Grease Guns. These guys will do custom builds as well.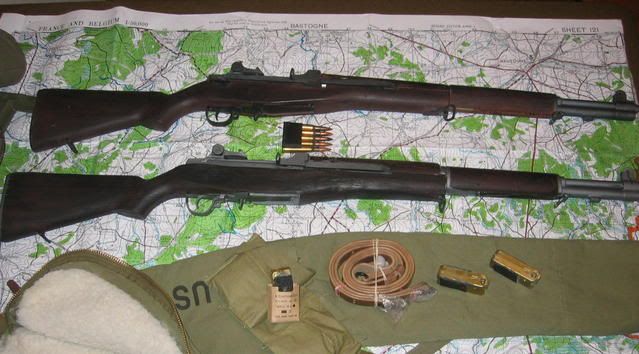 Here's a great
example
of a forum dedicated to custom built WWII airsoft guns.
How-to's are available as well, even from a local site...
www.ontarioairsoftwwiireenactors.com
The Gas Garand is sweet to say the least, but a hassle to field correctly. It actually ejects the little cartridges, and, while historically accurate, are very easily lost, much akin to shell ejecting bolt action guns.
I even took my own stab at it.
Here's my attempt.