I realize this is a small piece throughout the rest of the community, but I wish to cover all bases in the event that you never know where these three might end up.
This past weekend, August 15-17th, was our annual Souther Ontario Military Muster show, where we put up a display and take part in a staged battle using blanks.
I was one of the individuals who got the brunt end of the stick where one of these brothers fired far too close.
I got lucky and so far no permanent damage is present. The other individual who was closer was also lucky this time around.
Original thread:
http://ontarioairsoftwwiireenactors....pic.php?t=2364
Quote:
Originally Posted by Johann Hansen
I really hate that it has come to this, but it has been done.
At the 2013 SOMM we had issues with 3 particular individuals, unfortunately this year they raised issue for the last time at Saturdays battle.
They were not allowed to take part in Sundays battle.
I would like it to be known unto all that these 3 individuals are banned for unsafe conduct at any event I personally have any say at.
Unfortunately their names are not 100% known, they are the Kelps/Phillips (unsure of spelling) brothers.
Located near LaSalle/Windsor area.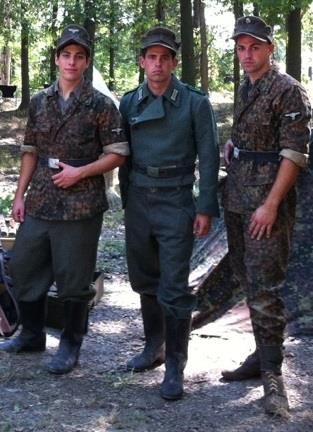 Firing at an unsafe distance.
Disregarded orders (IE - Supposed to take a hit at this time, not leave the trench, etc..)
Pulled a real bayonet and charged at an individual (Alec).
Got into a "theatrical fight" despite being asked by organizers not to do so.
Blatant disrespect.